If your Spring this year is resisting being sprung, here are three springtime events which are guaranteed to get you in the mood. Check out the youtube samples below. It's what they mean when they say that being there is the only thing when it comes to classical music.
Dresden Music Festival, May 18-June 7
This year, the Dresden Music Festival will march according to tunes suggested by Five Elements, a theme intended, says director and master cellist Jan Vogler, to "bridge European culture and Asian philosophy, connecting and juxtaposing different religions and ideals in life." The object: "To celebrate the power of music and its magical effect on the human heart."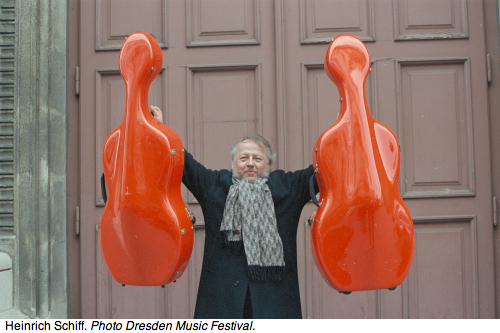 The festival takes place among the new and old of Dresden, its old buildings miraculously restored and eternally resplendent, new sites like the transparent Volkswagen factory, vibrant and illuminating the night. After a gala opening orchestral concert featuring Esa-Pekka Salonen conducting the State Orchestra of Saxony Dresden in Saariaho and Mahler, things never let up. Among the high points:
On May 19, Korean singer Rain and Vogler attempt to eliminate the borders between pop and classical music. Rain moves as effortlessly between pop, rhythm and blues and hip hop as Vogler moves between Bach, Dvořák and Jimi Hendrix. On May 22, Alan Gilbert brings his New York Philharmonic to play Beethoven's "Eroica" and hot young Lisa Batiashvili to play the Sibelius violin concerto. On May 23 it's recorder virtuoso Maurice Steger and violist da gamba star
Hille Perl to play music from one of Dresden's many past golden ages.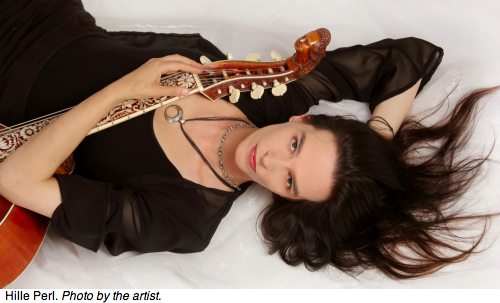 Hille Perl is as beautiful as they get, a true sorceress from Renaissance pleasure faires. The music is Bach at his most difficult and obscure. The six-stringed instrument she plays clues us into her sensual center. This kind of surreal experience is what festivals are all about.

On May 25, in the beautiful the Palais im Großen Garten, with its many mandarin ducks, cellist Heinrich Schiff will celebration his 60th birthday by playing Beethoven with Lars Vogt. On May 28 New York-based Absolute Ensemble and its conductor Kristjan Järvi will attempt to transcend conventional notions of the Arabian Nights in the Volkswagen Factory. The Volkswagen factory in Dresden is made entirely of glass. It's where they make their exclusive limousine for German diplomats and visiting dignitaries and journalists.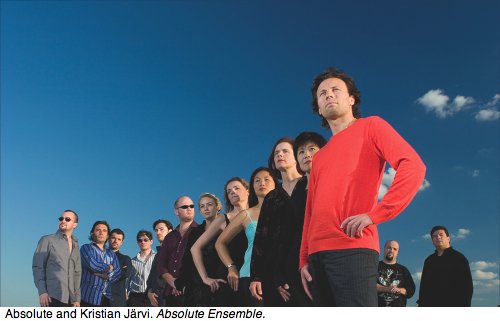 Kristjan Jarvi is the hip dude of the famous conducting Jarvi clan (Neeme the father, and Paavo the brother). After all their jazz and wild creature comforts, imagine these same musicians playing Beethoven's Ninth!
The festival reaches its tremendous climax on June 5 when the storied Gewandhaus Orchestra of Leipzig, conducted by Christoph Eschenbach, shows just how much musical glory the Semper Opera House can handle with Dvořák's Cello Concerto (played by Vogler) and Saint-Saëns' mighty Organ Symphony.
Ojai Music Festival, June 10-12
Cementing its reputation as one of those old West Coast institutions which manages to stay forever young, the 65th edition of the Ojai Music Festival inaugurates the new Libbey Bowl in the same old rustic atmosphere that once inspired Stravinsky. Under the entrepreneurial leadership of Tom Morris and the artistic leadership of soprano Dawn Upshaw, this year's festival mixes in music with symposiums this year featuring former Wunderkind director Peter Sellars discussing music in the time of war.
The real star of the festival could be Australian violinist, conductor and all-around classical musical force Richard Tognetti who comes to Ojai along with his crackerjack Australian Chamber Orchestra. After warming up with a recital Saturday morning with pianist Gilbert Kalish, Tognetti leads the orchestra in the Saturday night concert showcasing all its skills in music by cult composer Giacinto Scelsi, Alfred Schnittke, Bach, Schoenberg and Tognetti's own Deviance, described as "a mischievous departure from a theme by Paganini."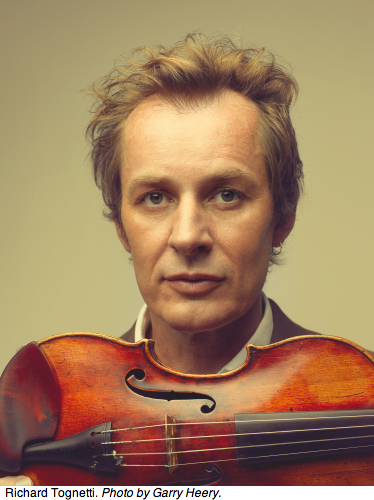 Whatever Tognetti plays gets the full treatment, including Mozart, as if he and his fiddle are making love to the music.
The Festival concludes with odd lots of Anton Webern, George Crumb, Maria Schneider, Bartok and Grieg, with the musical responsibilities allotted variously to Upshaw, the Orchestra, Scott Robinson, Frank Kimbrough, and Tognetti.
We've got a group as good as the Australian Chamber Orchestra and Richard Tognetti right here in LA! It's the Los Angeles Chamber Orchestra and Jeffrey Kahane. But they never get to play in Mouse Hall so no one would ever know.
Minneapolis and Saint Paul, June 7 and June 9

While the League of American Orchestras is holding its annual conference in downtown Minneapolis, the Twin Cities' two great orchestras are showcasing their product.
On June 7, it's the Minnesota Orchestra at Orchestral Hall conducted by Osmo Vänskä and featuring Yevgeny Sudbin in Beethoven's Piano Concerto #3. Also on the program: Aaron Kernis' Concerto with Echoes and Sibelius' Second Symphony.
Two nights later, when conference delegates will be ready for more, the Saint Paul Chamber Orchestra, one of the few orchestra where broad artistic responsibilities reside with the musicians, will conclude its season with Thomas Zehetmair conducting choral works by Schubert and Haydn, and play Karl Amadeus Hartmann's Concerto funèbre, written in protest of his country's occupation of Czechoslovakia.
Although the conference may be overshadowed by the orchestras in crisis in Detroit, Louisville, Honolulu, Syracuse, New Mexico and Philadelphia, the choice of keynote speakers indicates that new business models and cultural paradigms may soon be afoot.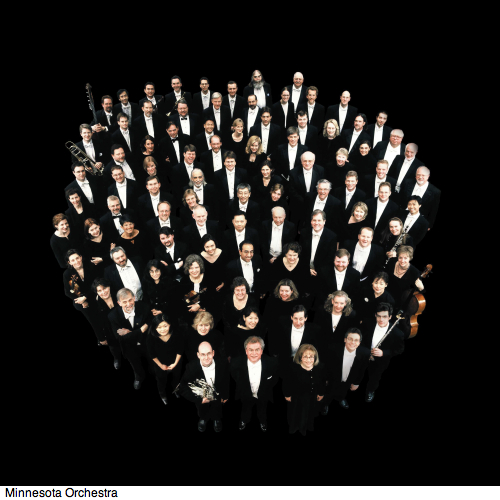 The Minnesota Orchestra, music director Osmo Vänskä pianist Yevgeny Sudbin, and Beethoven's Emperor Concerto.
Calling all HuffPost superfans!
Sign up for membership to become a founding member and help shape HuffPost's next chapter