I have recently come across conflicting evidence of where the Dude comes down on Clap Between Movements. During his Weber-Beethoven-Schumann program he actively discouraged the audience from clapping between movements several times with brief hand gestures behind his back. He let the audience at his Turangalila Symphony this past week cheer between every movement.
Just remember the one prime law of Clap Between Movements: Every standing ovation begins with just one single clap.
Friday, Oct 22, 9 pm
First Congregational Church, Sixth & Commonwealth
Bach to the Future
77th Annual Los Angeles Bach Festival Light & Shadow
Lasers, spotlights, multiple stages, and a festival feel will be launched into the soaring arches of First Congregational Church for a mind-bending concert featuring guitarist Adam Petit, the very intense Bulgarian violinist Moni Simonov, soloists from the Los Angeles Bach Festival Chorus, and the Cal State Northridge Wind Ensemble. S. Wayne Foster will preside at the Great Organ of First Church. Dr. Jonathan Talberg is the music director and will conduct Bach's St. John Passion on Sunday Oct. 24.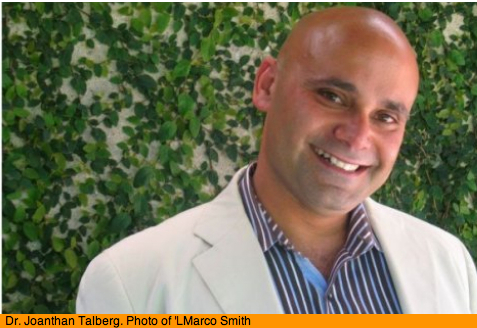 If this sounds like hyperbole, let me put it this way. You'd pay through to the teeth to see a spectacle as grand as this in Europe. Only LA has the nerve to put it on so casually. Tickets are only $20.
If you don't like music, come for the pre-concert party at 7:00 pm featuring KCRW's Tom Schnabel spinning an eclectic mix, and gourmet food trucks lined up outside. This pre-concert party is open to all (but you may have to buy your own food). If you don't like Tom Schnabel, come at 9.
Ambassador Auditorium, Pasadena, California
Sat Oct 23 two performances: 2 pm and 8 pm
Anne Akiko Meyers, Pasadena Symphony, James DePreist
This is the Pasadena Symphony debut in the hottest audiophile classical music auditorium in the country, maybe the world. Before it suffered at the hands of chance and injustice, the hall had been tested by the world's greatest orchestras and never had it failed. Gaudy in its interior but comfortable as hell, everyone in the classical music industry wants to know what it sounds like. Investors: This is a strong buy situation.
The star of the night will be Anne Akiko Meyers playing Sam Barber's shamefully gorgeous Violin Concerto Anne is a sultry violioness along the lines of Circe whose hit CDs embed a major mainstream work, like Beethoven's Spring Sonata in the newest, right in the middle of a program of mostly bon-bons but interesting things, too, like Gene Pritsker's Sukaru variations, and A. Schnittke's Silent Night to which the intriguing program notes of Damian Fowler impart a foreboding of Omen-ish grace.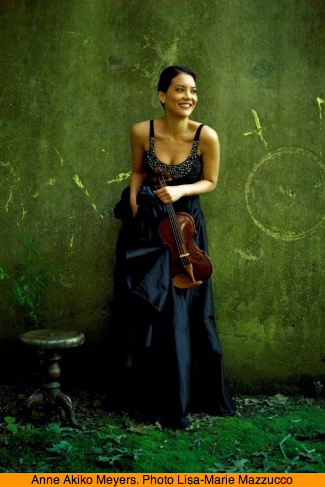 Last minute news: Anne's got a new $3 million Strad and she's going to play it in public for the first time in Pasadena on Oct. 23. Don't forget: two performances, one at 2 and one at 8. Go to the one at 2 and take a kid. Go to the one at 8 and take a date.
Grandes Journées Campra
Concerts of the Baroque Music Center of Versailles
Versailles, France
Already underway, it's the Andre Campra 350th birthday celebrations with Versailles serving appropriately as the center for a massive roll-out through December of music the whole French nation feels very justifiably proud about.
Indeed, in its time Campra's music ruled the nation indirectly as it served the whims of the King. The oratorios and formal pieces he wrote dealt authentically and deeply with the enormously important and sensitive affairs of state that racked France at the time: he wrote profoundly moving music for solemn occasions, like requiems for heroes, and this after having written triumphant oratorio in their praise. It was a heady time to be a composer like Campra, especially since he was an outsider, never accepted fully into the Establishment and never seeming to care.
As you can imagine, with Versailles the setting, and the concerts serving as a big-time tourist attraction, the performances are going to be larger than life, and the fireworks that you may have seen in Handel or in Mahler or in the Ring in LA, will be as nothing to what will be going on during this 3-month classical music celebration of wine, women, men & song.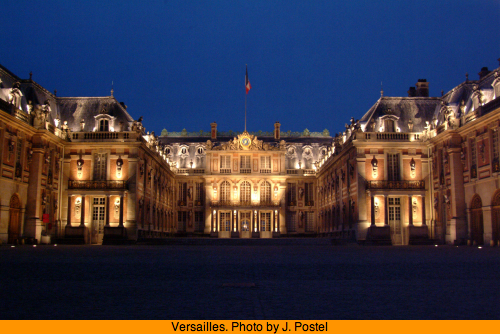 Calling all HuffPost superfans!
Sign up for membership to become a founding member and help shape HuffPost's next chapter