Zakopane, Poland, September 19-25
On the Heights: A Chamber Music Festival

Dedicated to the memory of Mieczysław Karłowicz whose music resides along the line from Chopin to Szymanowski, the On The Heights chamber music festival is a cultural celebration that makes Zakopane more than just Poland's leading ski resort (and possible contender for a future Winter Olympics).
The Kronos Quartet guested last year, and this year it's the young British pianist Jonathan Plowright whose moody new recording of Bach transcriptions for Hyperion, which is on my current playlist, will be followed by one devoted to the great Polish patriot, pianist and composer Jan Paderewski.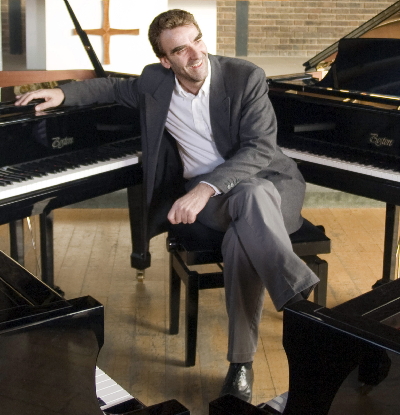 Assembled by the virtuoso violinist Janusz Wawrowski, the brilliant young Polish musicians will play everything from Zarebski to Dobrzyński, and end with Schubert's great C Major Quintet.
In between there will a solo recital by Plowright, numerous chamber music concerts, alpine mountain concerts and hikes (Zakopane could be considered the Aspen of Poland), art exhibitions, and wine tastings. I'll be filing reports.
LA Opera, Dorothy Chandler Pavilion, Thursday, September 23, 6 p.m.
World Premiere of Daniel Catan's Opera Based on The Hit Film Il Postino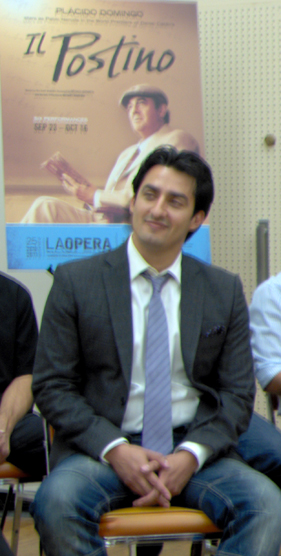 They trotted out all the popular appeal at Friday's press conference announcing the world premiere of Daniel Catan's Il Postino. 134th new role for Placido. 25th anniversary of the company. Domingo loves the Lakers, saw a playoff game. Big soccer fan. Money problems seem to be under control but, to set the record straight, they owe $14 million to the County, not the City.
Hollywood loves Placido. He's bigger than life, with a voice of true glory and charisma to burn. He immortalized the Ring by singing Siegmund so lustily. In true Errol Flynn fashion, he insisted on doing a dangerous fall even in rehearsal. "Let me die," he told director Achim Freyer.
Now, Placido's betting on a kaleidoscopic opera of color and sound that he says is authentically "angeleno." The opera stars Charles Castronovo as the shy postman and Placido as an older, wiser Neruda.
Il Postino is slated to play Paris and Vienna, so if you miss it here you can catch later in the year or in 2011. In the meantime, do some reverse role play with your partner or spouse: Imagine you're a French couple taking a holiday in LA to see Domingo in the world premiere of Il Postino. Lots of restaurants to choose from, new clothes to peruse, and tickets to buy.
Vienna, Sunday, October 17, 11 a.m.
Vienna Philharmonic conducted by Esa-Pekka Salonen

What delicious irony: On the very night that Gustavo is conducting the LA Phil at Disney Hall in a huge demanding modern work by Olivier Messiaen (the 10 movement-long Turangalîla-symphonie), his predecessor Esa-Pekka will be conducting the mighty Vienna Phil in music by retrograde 19th century romantics Bruckner and Wagner.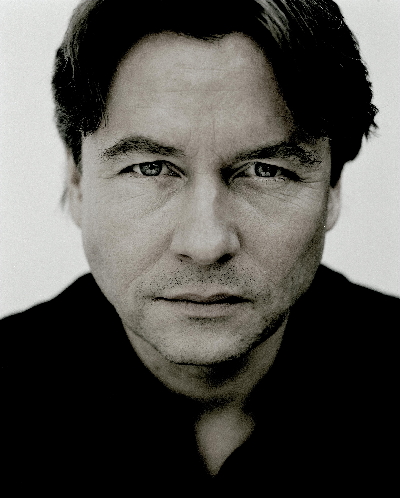 What a choice. Where would you rather be? Who do you think would mind more if you clapped between movements?
Photo of Esa-Pekka Salonen by permission of Deutsche Grammophon.
Support HuffPost
The Stakes Have Never Been Higher
Related
Popular in the Community