Irish politician Clare Daly slammed President Barack Obama as a "war criminal" and "hypocrite of the century" in a blistering speech before Parliament Wednesday, following the conclusion of the G8 summit in Northern Ireland.
Daly, an independent member of Parliament (ID) representing Dublin North, chastised Irish Prime Minister (Taoiseach) Enda Kenny for embracing Obama, telling the Taoiseach he had "turned a blind eye" to the U.S. policy toward Syria and the use of targeted drone strikes.
"Is this person going for the hypocrite of the century award?" Daly asked of Obama. "Because we have to call things by their right names, and the reality is that by any serious examination, this man is a war criminal."
"This is the man who has facilitated a 200 percent increase in the use of drones, which have killed thousands of people including hundreds of children," she added.
The comments were reflective of how global opinion of Obama has shifted on account of his drone policy. European countries have mostly remained favorable toward the president, but opinion in the United Kingdom has been somewhat divided.
Daly was especially incensed by Obama's speech on the Northern Ireland peace process, which she found to be in contrast with his own record on establishing peace in other parts of the world.
There isn't much peace in Iraq, Afghanistan, or Pakistan, and "there certainly isn't much peace" in Syria, she said. Daly was also critical of the Obama administration's decision to supply arms to the Syrian opposition, which she said included "jihadists fueling destabilization of that region."
Leaders from Northern Ireland have opposed sending arms to Syria, warning other members of the G8 that such a move might only exacerbate the conflict in the country.
In response to Daly, Kenny pointed out that Northern Ireland leaders reiterated their position at the G8 summit that the European Union's arms embargo on Syria should not be lifted. He also berated the ID for remarks he said were "beneath" her and the Irish people.
"I think your comments are disgraceful," Kenny said. "I think they do down the pride of Irish people all over the world who are more than happy to see this island being host to the G8."
"It's beneath you to say that the American president should not be a party to keeping that process alive and visible," he added.
Daly, however, was unmoved by the Taoiseach's response. She accused the country of "prostituting" itself to the United States and asked if Kenny was going to "deck the Cabinet out in leprechaun hats decorated with a bit of stars and stripes to really mark abject humiliation."
The exchange prompted a mix of jeers and applause, met with occasional silence as a visibly uncomfortable Kenny listened to Daly's tirade. Among her other complaints was what she referred to as "unprecedented slobbering" within the media over first lady Michelle Obama and daughters Malia and Sasha, who accompanied the president and dined with U2 frontman Bono during their visit.
It was Obama's second visit to Ireland as president. His Irish ancestry was highlighted during the trip, though Daly remarked that his ties to the country were "tenuous."
Watch the full speech here
Before You Go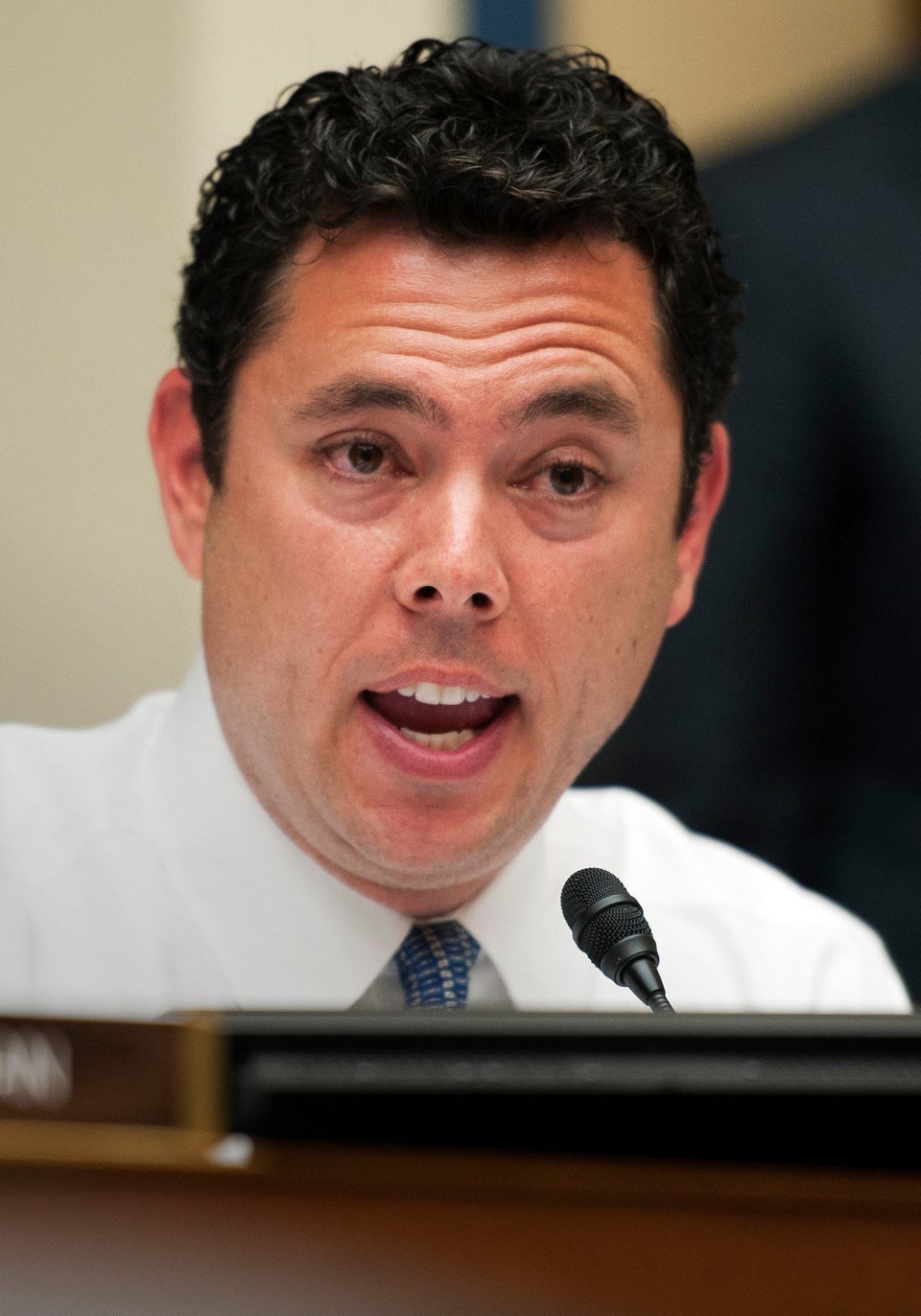 Obama Impeachment Watch
Popular in the Community