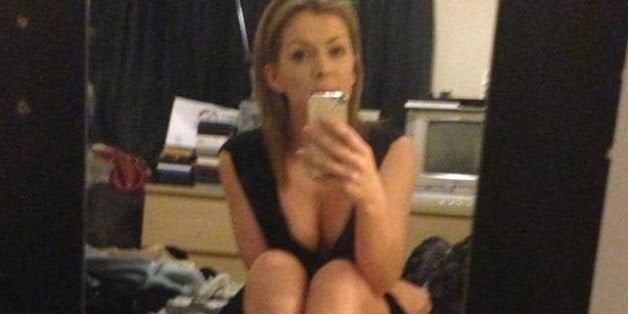 A teacher in Wales, U.K., has been banned indefinitely from teaching after a disciplinary panel heard she seduced a 16-year-old student by sending him racy photos of herself on Facebook.
Horton met up with the student for a "rendezvous" during his leave, then allegedly drove him back to her place for what the Mirror called "an afternoon sex session."
According to the Telegraph, the student told police that he'd had sex with the design and technology teacher on the sofa at her home after she'd driven him there.
Horton, who was going through a divorce at the time the inappropriate contact occurred, admitted to sending the photos but denied that she'd had sex with the student.
Horton told the panel that the two had fallen asleep on her sofa after talking.
"To be told I was anything other than ugly, fat, useless and worthless was a safety blanket that I foolishly used," Horton said. "He was very kind and listened. I was just taking about what was going on with my ex-husband."
Rumors that the teacher and student had sex spread around the school, coming to the attention of administration. Horton resigned shortly thereafter.
The student also told police that he didn't want to press charges because of his "strict religious beliefs."
Prosecutors aren't moving forward with criminal charges, but Horton received an indefinite ban from teaching for her "inappropriate and sexual relationship" with the student.
Horton isn't the first teacher in Wales to face disciplinary action over inappropriate contact with students. Earlier this month, drama teacher Lindsay Black received an indefinite suspension from teaching after sending inappropriate texts to a student with the intention of having sex with him. Black and the student are not believed to have consummated their relationship.
BEFORE YOU GO
PHOTO GALLERY
Teacher-Student Sex Abuse Cases