Clarence Blackmon called 911 for help Tuesday not because he was in need of police assistance or medical treatment, but because hunger had driven him to do so.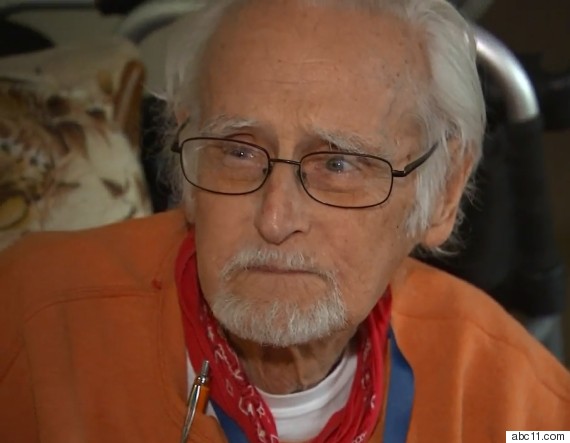 "What I need is someone to get to the grocery store and bring me some food, because I need to eat something," Blackmon told Fayetteville, North Carolina, 911 operator Marilyn Hinson. "Whatever you can do to help. I can't do anything. I can't go anywhere. I can't get out of my damn chair."
Blackmon, 81, has prostate cancer and can barely stand or walk.
"It's unreal how devastating one thing can be," Blackmon told The Huffington Post on Wednesday. "Sometimes I just fall down and pray."
Blackmon said he made the call after returning home from a lengthy hospital stay.
"I thought maybe 911 could help me," he said. "I was very hungry and had an empty refrigerator. The grocery store wouldn't deliver without a deposit and I couldn't make it there."
Hinson's supervisor, Lisa Reid, said she was in the office when Blackmon called.
"He said he had money to pay and he gave Marilyn a grocery list," Reid told HuffPost. "I looked at the list and it was small, but very specific. He wanted a head of cabbage, tomato juice, popcorn, cans of beans and beets, an avocado and some Pepsi. He said, 'I don't want no diet, I want Pepsi in the bottle.'"
Reid said they entered Blackmon's name into their computer system and discovered he had an illness and no relatives living in the area.
LISTEN TO THE 911 CALL: (Story Continues Below)
According to Blackmon, his wife, Wanda, died from cancer in 2011.
"I got married in 1954, the same year the Army drafted me," Blackmon said. "In 1956, the sergeant made me a corporal. He told me he'd make me a sergeant if I stayed one more year. I said, 'Sergeant, I really appreciate that, but I had to leave my girl behind right after we got married. I can't stay in. It wouldn't be right.'"
Blackmon went on to work as an administrator for a petroleum company. He worked there 40 years before he retired.
"She was a dynamite person," Blackmon said of his wife. "When she passed away, my situation went downhill. We had so many bills and we had barely been making the mortgage with both our pensions. I just couldn't manage it myself."
Blackmon said he lost the couple's home of 35 years to foreclosure on July 24, 2014.
"I thank the lord I had Wanda for as long as I did, but I miss her and our house," he said. "Life is unpredictable and unfortunately it doesn't get easier as we get older."
MARILYN HINSON AND POLICE OFFICERS DELIVERING THE FOOD: (Story Continues Below)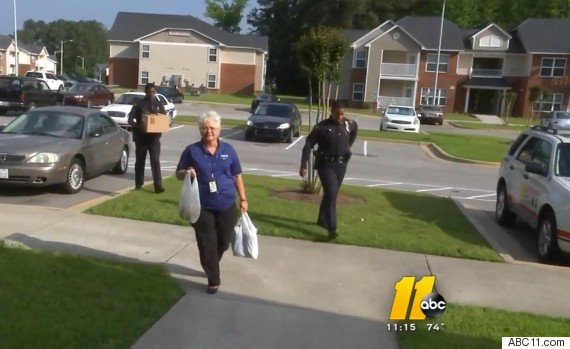 Reid said 911 operators typically do not offer direct assistance to callers, but in Blackmon's case she was certain Hinson would do so on her own if she didn't approve it.
"She has a heart of gold," Reid said of Hinson. "She's always helping people and we didn't want her to go by herself. We didn't know what she would be walking into -- if it was a hoax or something -- so we had police officers escort her."
Antoine Kincade, the public information officer for the Fayetteville Police Department, was one of the officers who went to Blackmon's home on Tuesday.
"We made contact with the elderly male and he was barely 115 pounds," Kincade told HuffPost. "He was in genuine need and it was the right thing to do."
Blackmon said he was overjoyed by the generosity of everyone involved, especially Hinson, who went right to work in his kitchen.
"I was in high water and she come to my rescue, making me a couple ham sandwiches and getting me a glass of Pepsi," he said. "Thank God for good people who can help people in need."
"He was hungry," Hinson said. "I've been hungry. A lot of people can't say that, but I can, and I can't stand for anyone to be hungry."
Blackmon, who was diagnosed with cancer in 2008, said his doctor recently told him he doesn't have much time left.
"He says maybe another six months," Blackmon said. "But he doesn't know and I don't know. Only God knows and I thank God I'm still here."
As Blackmon faces that diagnosis, he said he hopes to access the Internet in the near future.
"I don't have a computer yet but one of these days I will get one and visit The Huffington Post. But don't nobody ask me for my opinion unless you're wanting to get one," Blackmon laughed. "Because I'll sure burn your ears -- good or bad. That's just the way I am."
Reid said authorities are working with a local church to ensure Blackmon's future needs are met. Anyone interested in helping him can contact the Fayetteville Police Department at 910-433-1529.
Like Us On Facebook

Follow Us On Twitter

Contact The Author
CORRECTION: An earlier version of this story incorrectly listed the last name of Lisa Reid as Lee. The story has been updated to correct this error.
Related
Before You Go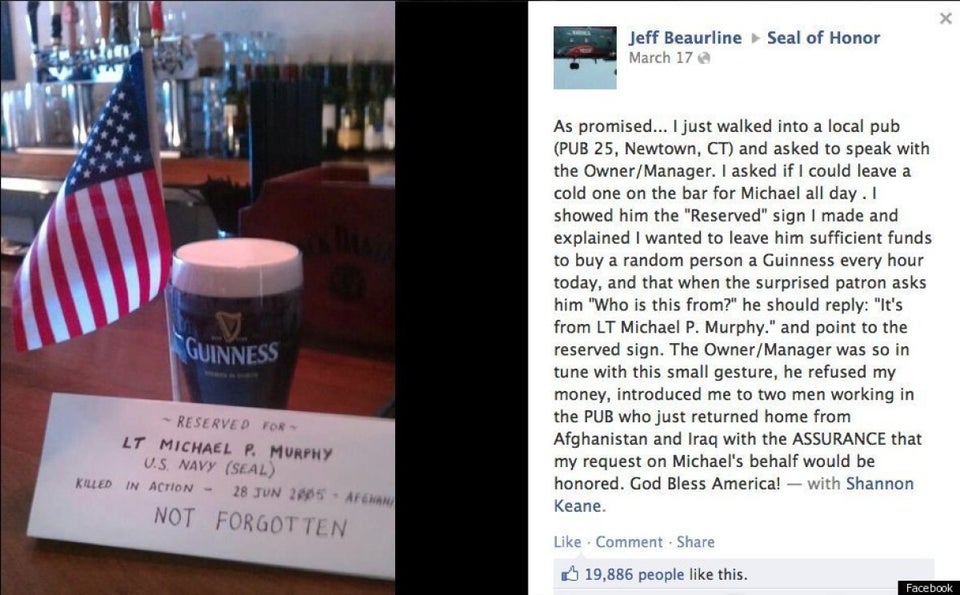 Random Acts Of Kindness