In a fiery concurring opinion Monday, Supreme Court Justice Clarence Thomas said the University of Texas at Austin's admissions policy amounted to discrimination and compared the school's affirmative action program to slavery and segregation.
"Slaveholders argued that slavery was a 'positive good' that civilized blacks and elevated them in every dimension of life," Thomas wrote in his separate opinion on Fisher v. University of Texas at Austin. "A century later, segregationists similarly asserted that segregation was not only benign, but good for black students."
Thomas cited Brown v. Board of Education, the landmark 1954 Supreme Court case that led to the desegregation of public schools, in drawing a comparison between segregation and affirmative action.
"Following in these inauspicious footsteps, the University would have us believe that its discrimination is likewise benign. I think the lesson of history is clear enough: Racial discrimination is never benign," he wrote in the 20-page opinion. "The University's professed good intentions cannot excuse its outright racial discrimination any more than such intentions justified the now-denounced arguments of slaveholders and segregationists."
UT-Austin's admissions policy grants the top 10 percent of graduating Texas seniors a spot in the freshman class, and then fills out the class using a race-conscious system. Abigail Fisher, the plaintiff in the case, claims the policy constitutes racial preference.
Thomas said the policy hurts those black and Hispanic students who are admitted more than those who are not. "Although cloaked in good intentions, the University's racial tinkering harms the very people it claims to be helping," he wrote.
He also rejected the idea that racial diversity had any educational benefit. "As should be obvious, there is nothing 'pressing' or 'necessary' about obtaining whatever educational benefits may flow from racial diversity," he wrote.
The only sitting African-American justice and a member of the court's conservative wing, Thomas is the court's most notable critic of race as a factor in college admissions. Monday's opinion illustrates his longstanding opposition to affirmative action programs.
He has blamed Yale Law School's affirmative action program for making his degree worth "15 cents" and has said he had difficulty finding a job after graduation.
"I learned the hard way that a law degree from Yale meant one thing for white graduates and another for blacks, no matter how much anyone denied it,'' he wrote in his memoir, My Grandfather's Son. "I'd graduated from one of America's top law schools, but racial preference had robbed my achievement of its true value."
Thomas ultimately got a job from future Sen. John Danforth (R-Mo.), then Missouri's attorney general, and joined the Reagan administration before being chosen by President George H.W. Bush to replace the court's first black justice, Thurgood Marshall, in 1991.
Thomas said that he would vote to overturn Grutter v. Bollinger, the 2003 case upholding the University of Michigan Law School's affirmative action policy, a decision he voted against.
However, he joined with the majority on Monday to remand Fisher v. University of Texas at Austin to a lower court for review, agreeing that the U.S. Court of Appeals for the 5th Circuit needed to apply strict scrutiny in its ruling.
Before You Go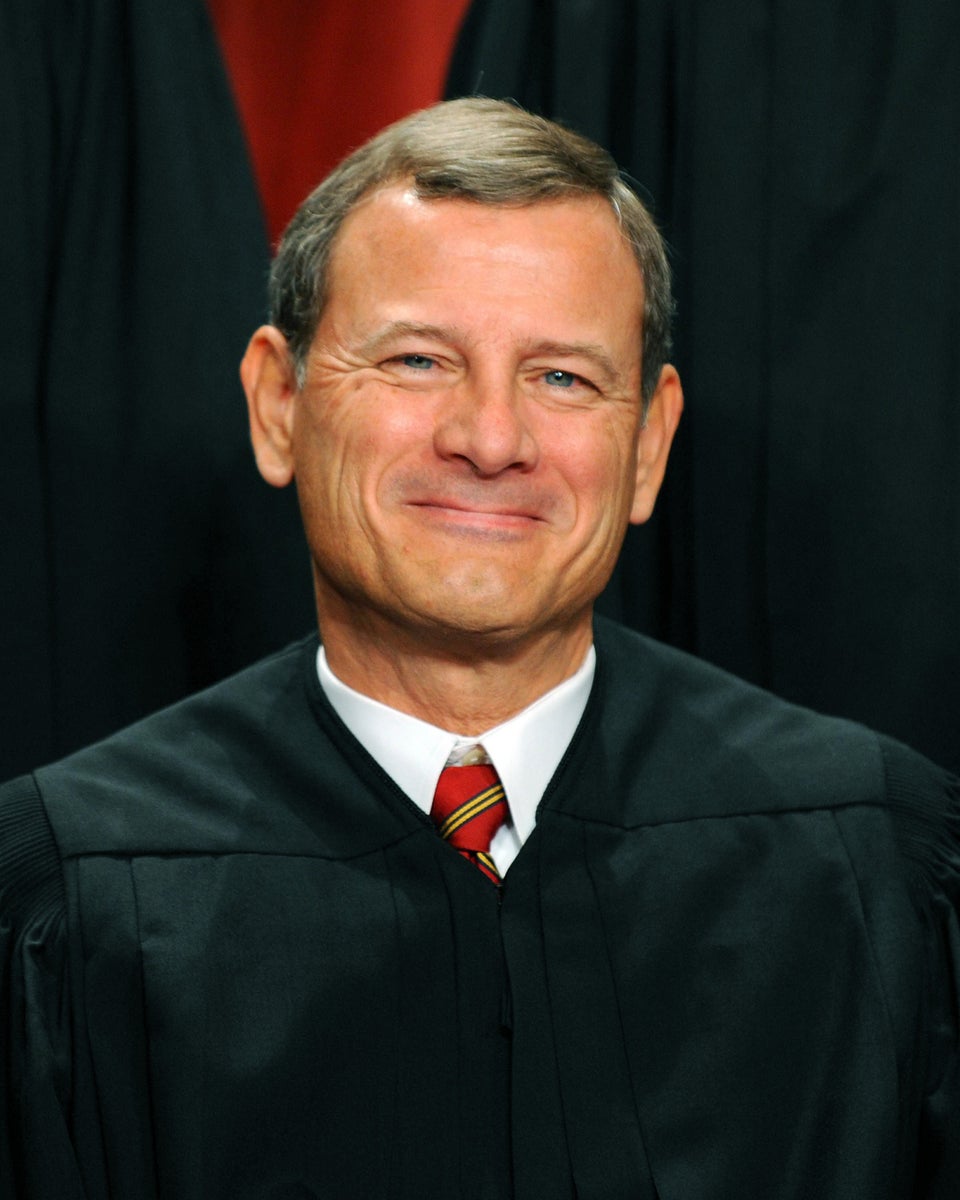 Supreme Court Justices
Popular in the Community