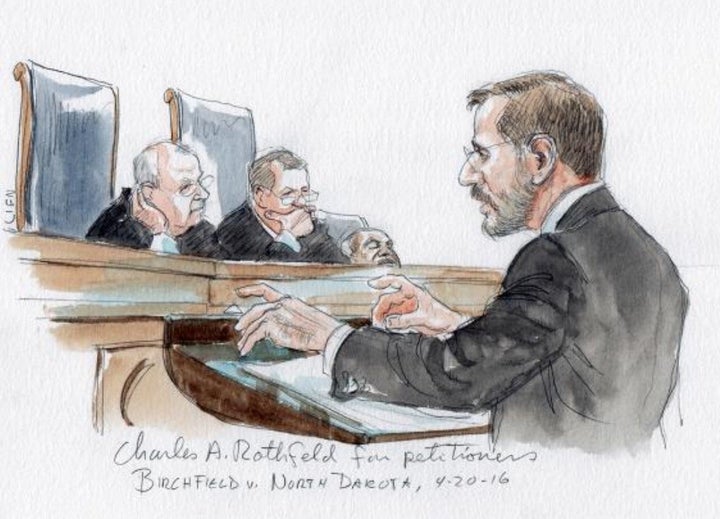 It looks like Associate Justice Clarence Thomas is either sound asleep or slowly slipping out of his chair.
"He often leans way back in his chair and looks at the ceiling," Lien said in email. "In this case, he may have been reading something or just listening."
Lien has been sketching courts since 1976, with the Supreme Court being his main beat for much of that time. Watching the justices so closely, he's gotten to know all their quirks, including those of the famously silent Thomas, who earlier this year asked questions for the first time in a decade.
"He does give the appearance of being disengaged at times, but then he'll sit up and lean forward as if he's about to ask a question, which of course he rarely does," Lien said. "I've sketched him both ways. I sketch what I see."
Before You Go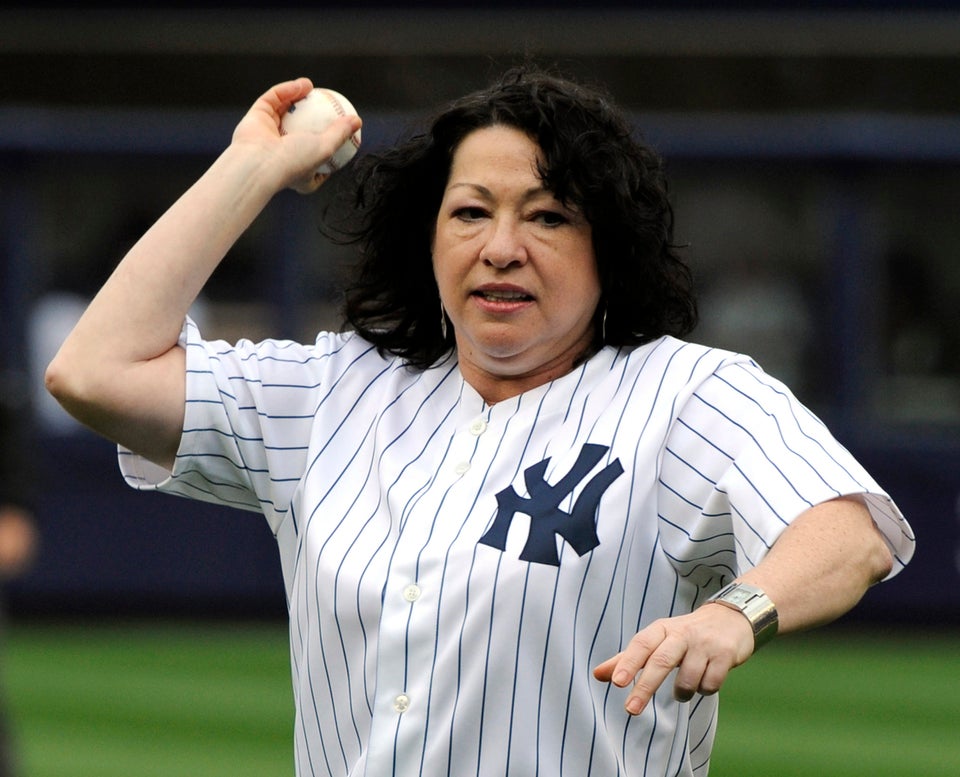 Supreme Court Justices Get Out Of The Office
Popular in the Community