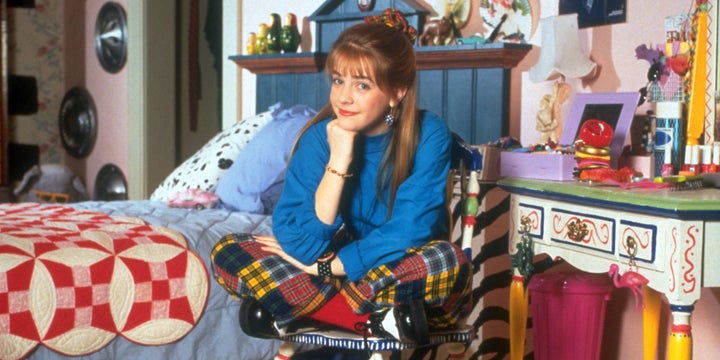 Ah, the '90s. Things were so much simpler then! High fashion meant throwing on a jean jacket and a scrunchie, and happiness meant airing your woes to the tiny pet alligator you kept in a sandbox in your bedroom. At least that was the case for Clarissa Darling, the 15-year-old heroine of "Clarissa Explains It All."
Aside from pulling off the ideal side ponytail and yukking it up with her neighbor Sam, who swung by her room via ladder, Clarissa enjoyed narrating the travails of high school to a rapt audience of young Nickelodeon lovers.
The poster for the show is a nod to its message: Melissa Joan Hart shrugs nonchalantly, as if to say, "Growing up is weird! What can you do?" Over five seasons, the plot of the show followed suit. In each episode, Clarissa handled everything from getting a training bra to publishing articles in the school paper with savvy and wit.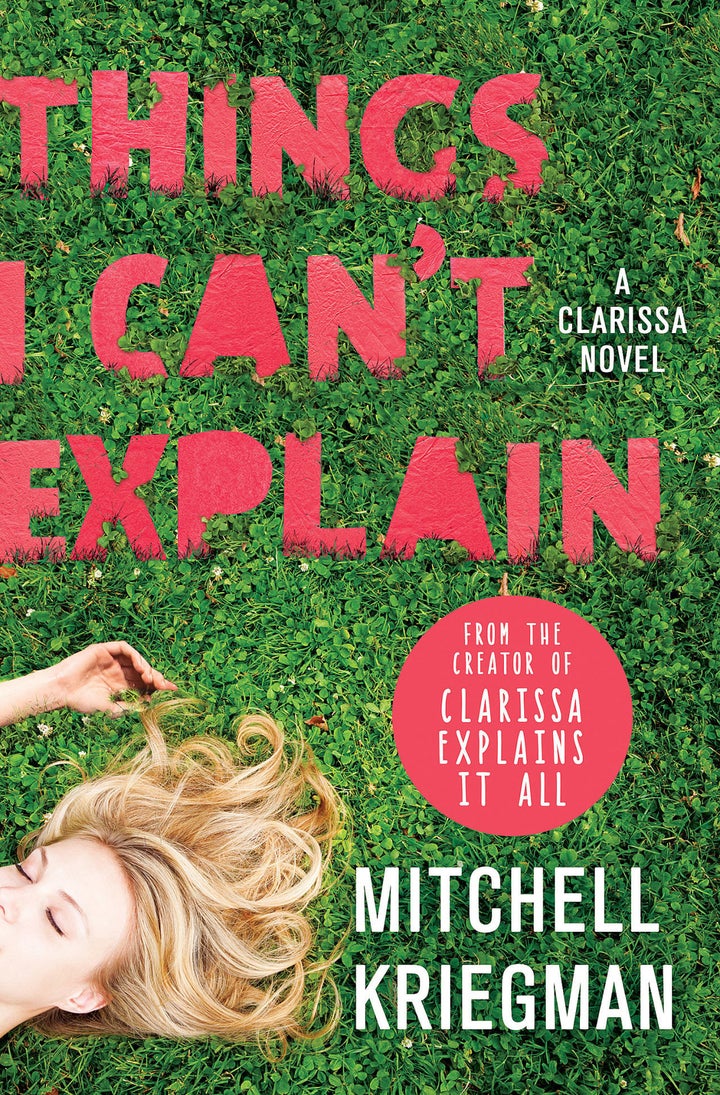 "Clarissa Explains It All" ended when Clarissa finished high school. But the show's creator, Mitchell Kriegman, has recently released a book imagining Clarissa's life as a 20-something. In Things I Can't Explain, the plucky heroine becomes a bit of a downtrodden young adult.
The book opens with a heartsick and unemployed Clarissa searching for a decent job and good coffee on Manhattan's Upper East Side. Once wide-eyed and enamored with New York City's many faces and miraculous subway system, she's become a little jaded. Not that she's to blame; she moved to New York to work for a newspaper that later folded, and is now a self-proclaimed, "aspiring, highly trained journalist -- whatever that means in the age of BuzzFeed."
When she's not getting in quips about the state of media, 20-something Clarissa surveys the "micro-relationships" she has with her fellow residents, like the grumpy bus driver and the friendly coffee shop attendant. She also reflects on her failed relationship with Sam, aforementioned ladder-toter. "We friend-zoned each other pretty permanently," she says. (Note the qualifier.) But Clarissa's got a penchant for finding the silver lining. "Maybe next time I'll go for someone in finance," she says.
Yikes. How the self-possessed heroines have fallen. It's a little bit icky reading a plot that casts a once-subversive female voice in popular culture as a stereotype. When news of Things I Can't Explain broke two years ago, Entertainment Weekly predicted it might be a rad fusing of "Clarissa Explains It All" and "Girls," but, sadly, an attempt to apply a one-size-fits all narrative to an adult woman rather than a girl going through puberty has off-putting results.
Which isn't to say Things I Can't Explain doesn't have redeeming qualities. Like any true fanfic, it has a few R-rated scenes, including one between Clarissa and Sam. After a racy excerpt, Cosmopolitan noted: "Nickelodeon, it's not." 
PHOTO GALLERY
The Best Books Of 2015
Calling all HuffPost superfans!
Sign up for membership to become a founding member and help shape HuffPost's next chapter