Comfort over style just met its match.
Chances are, you'd likely be hard-pressed to find someone who associates Clarks shoes with high-fashion. After all, the British company started off making sheepskin slippers.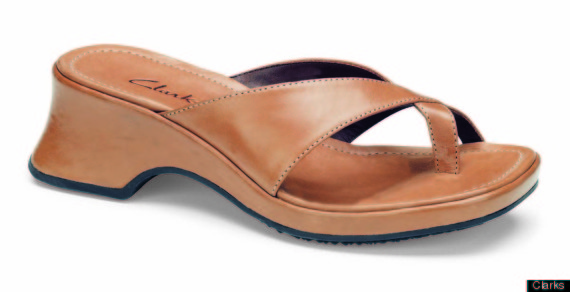 Fast forward 190 years and all that's about to change. These days, Rihanna is a fan and the brand is kicking it up a notch.
Though the brand's new styles are on-trend, they maintain that comfort and support it has long been known for. As CEO Melissa Potter explained to Huffington Post, the change in style has not impacted Clarks' dedication to quality shoemaking.
"Every shoe we design starts with a wooden last that is hand carved. Every single design starts with a white piece of paper that we cut patterns from. In fact, when I first joined Clarks, one of the first things I had to do was to go on a shoemaking course and cut out patterns to make a pair of shoes," she said.
Fashion and function? Excuse us while we pick up a pair (or four). Check out some of the updated styles below, and head to Clarks to shop.