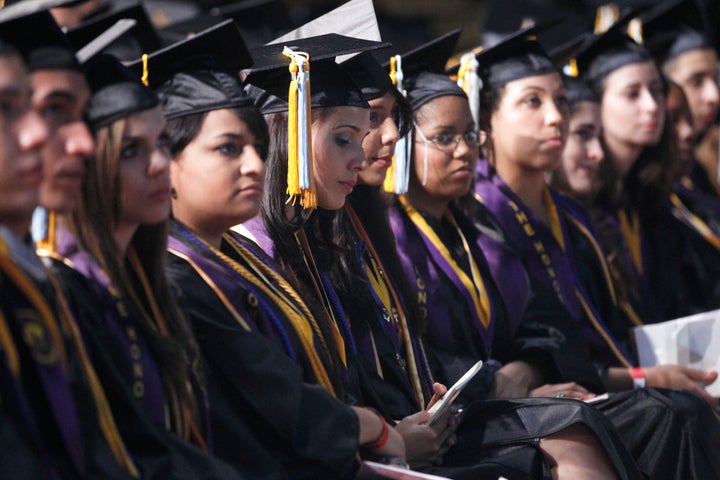 Two years after the end of the Great Recession, the job market remains bleak, with millions unable to find work or no longer bothering to look.
The picture has been especially discouraging for new college graduates, who have found themselves joining a workforce with fewer and fewer jobs to go around. In something of a turnabout, however, 2011's college graduates are finding the job market a bit more welcoming than the class before them did -- a trend made possible by high corporate profits this year, one of the few sectors of the economy to perform strongly in recent months.
By contrast, hiring of new grads changed little between 2009 and 2010, and many of the graduates from these years are still struggling to find work.
For people with associate degrees, or incomplete coursework toward a bachelor's, unemployment rises to 8.3 percent. And among those who only have a high school degree, unemployment is slightly higher than the national rate, at 9.3 percent.
Still, while the jobs picture has improved somewhat for the college graduates of 2011, men and women who graduated in 2009 and 2010 continue to have difficulty breaking into the workforce. Companies are more likely to hire an applicant straight out of school than one who has been unemployed for some time.
The president has said that the preference among employers for job applicants who have only been out of work a relatively short time "makes absolutely no sense," and implied that it is a form of discrimination.
Calling all HuffPost superfans!
Sign up for membership to become a founding member and help shape HuffPost's next chapter