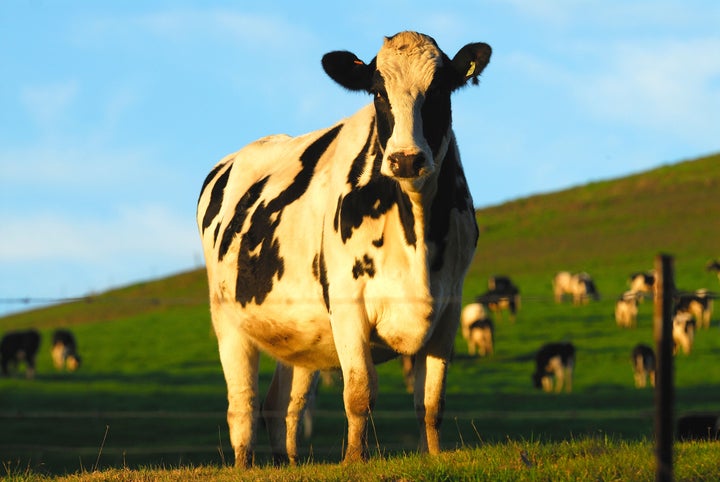 WASHINGTON -- A class-action lawsuit filed against dairy industry groups for macabre practices that may violate federal antitrust laws is getting bigger.
In early September, a class-action lawsuit was filed by dairy consumers, charging that the Arlington, Va.-based National Milk Producers Federation and its affiliated trade group, Cooperatives Working Together, engaged in illegal price fixing by paying dairy farmers to "retire" their cows in order to raise milk prices. The suit, filed in late September in California federal court, alleges that at least 500,000 cows were killed between 2003 and 2010 as part of this $9.5 billion program that reduced the nation's milk supply by 10 billion pounds.
A complaint filed in California on Oct. 28 adds new plaintiffs to the original class action, says Compassion Over Killing's general counsel, California-based Cheryl Leahy. The new complaint "fills out the action with additional consumer plaintiffs, who wish to voice their opposition to the dairy industry's unethical practices, on behalf of themselves and other dairy consumers," Leahy said in an email. "Consumers need to know that the dairy industry is not all happy cows and green pastures, as industry advertisements would like us all to believe."
A virtually identical suit filed in Minnesota federal court on Oct. 27 was dismissed shortly after being filed, according to the suit's attorney Dan Gustafson.
What will come of the suit? Jim Tillison, chief operating office of Cooperatives Working Together, said in a statement that the California lawsuit is "without merit. National Milk Producers Federation will vigorously defend its actions and those of its member cooperatives and their producers in this lawsuit and expect that those actions will ultimately be vindicated." In the meantime, enjoy some delicious soy beverages.
WATCH RELATED VIDEO: Dairy Today Magazine's report on the antitrust lawsuit.
Related
Popular in the Community