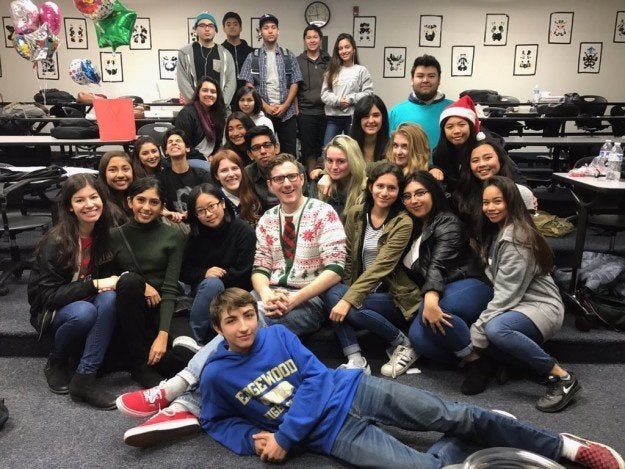 This is such a class act.
On the first day of school, high school psychology teacher Taylor Kerby complimented a student on his shoes — a pair of red Vans. Kerby mentioned he wanted a pair, but when the holidays rolled around, his students noticed he still hadn't bought the shoes for himself.
So they pooled their money. And on Dec. 19, they did this:
One of Kerby's students, Dyani Heredia-Urias, 17, posted a video of the sweet moment to Twitter, where it received over 145,000 likes and 52,000 retweets.
"I was sincerely touched. I had no idea they were planning anything," Kerby, who teaches at Edgewood High School in West Covina, California, told The Huffington Post. "I found out later that they had planned it on a day when a they had a substitute. When I returned the day after the sub had written a scathing report about how talkative and disruptive they had been. In retrospect I'm glad I didn't give anyone a detention."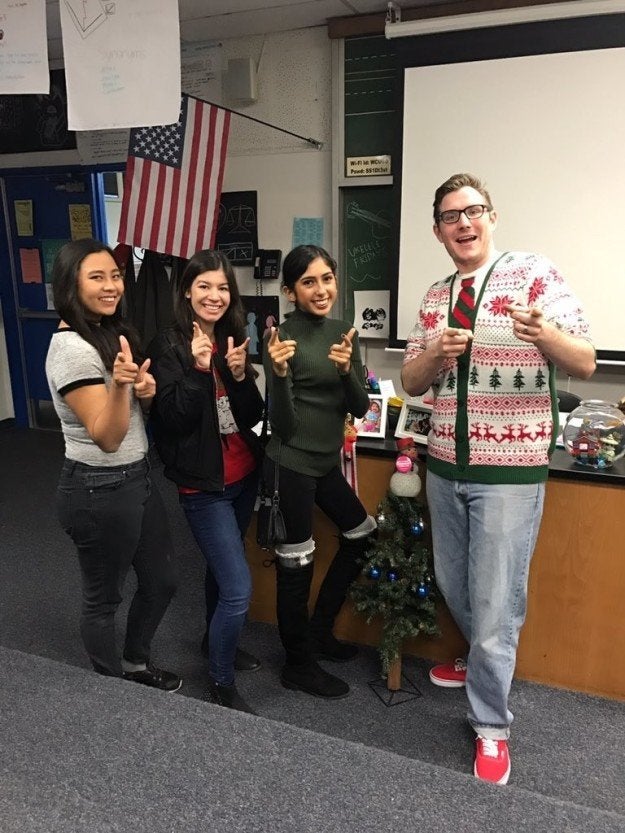 Heredia-Urias told HuffPost that two of her peers, Faye and Olivia, organized everything. Class members pitched in $2 each for the pair of sneakers and presented them to Kerby in the beginning of class.
"This class is insane, in all of the best ways," Kerby told HuffPost. "It's interesting, when I tell someone I'm a teacher, without fail they say something like, 'How do you deal with the kids?'"
He says that he simply thinks of his students as people.
"When teachers think of students as students before they think of them as people," he added, "teaching becomes a job instead of a passion."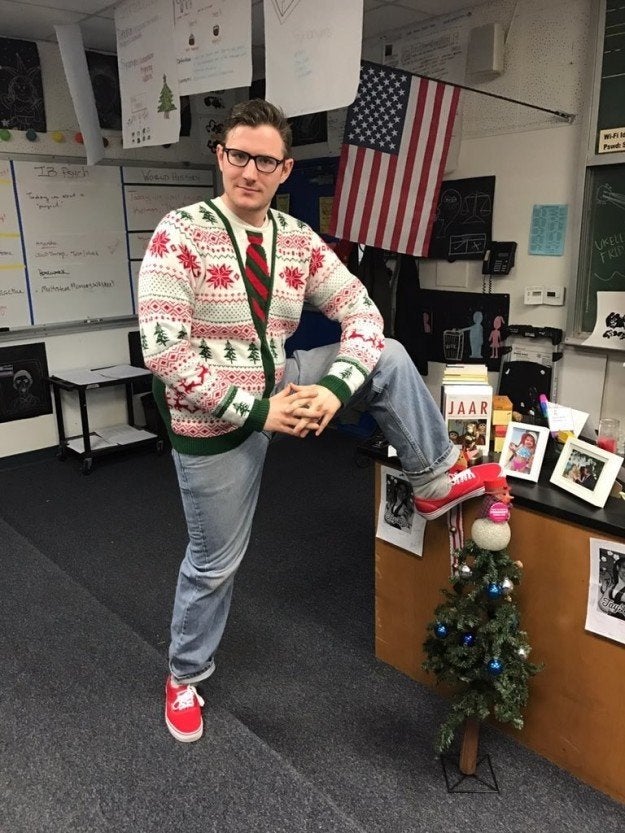 This may be why his students love him so much, but it doesn't explain why the video of him receiving the shoes went bananas on Twitter.
"It went viral because Mr. Kerby is so lovable and sincere in his reaction," Heredia-Urias told HuffPost.
But Kerby himself has a different theory.
"At the end of this turbulent year, when compassion seemed traded in for egotism, our souls needed reminding that goodness is still better than making a good point," Kerby said. "I'm sincerely proud of my kids for actively reminding the world that kindness isn't out of fashion."
Or maybe the entire class just has a whole lot of sole.