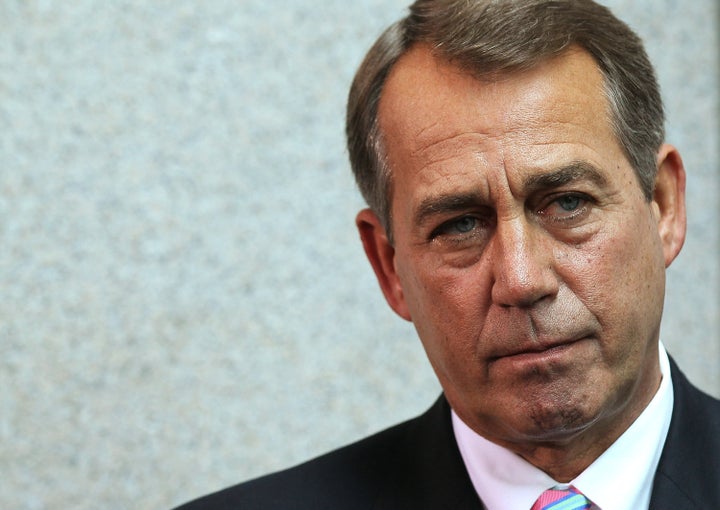 NEW YORK -- Democrats are hitting back at Republicans who say President Obama's plan to increase taxes on millionaires and billionaires amounts to "class warfare," arguing that the GOP is the party that has been protecting the interests of a particular class -- the wealthiest Americans.
On Monday, Obama unveiled his deficit reduction plan, the centerpiece of which is a new tax on income over $1 million. The White House is calling it "The Buffett Rule," named for billionaire investor Warren Buffett, who has said it's absurd that he is taxed at a lower rate than his secretary. The new rule is meant to prevent the wealthiest Americans from taking advantage of loopholes that tax investment earnings at lower rates than wages.
Republicans quickly responded to the plan by calling it "class warfare" -- a term used by Rep. Paul Ryan (R-Wis.), Sen. Lindsey Graham (R-S.C.) and House Speaker John Boehner (R-Ohio).
But Democrats are hitting back. Ryan Nickel, spokesman for the House Appropriations Committee's Minority Staff, sent an email to Democratic press secretaries on Monday calling attention to dramatic cuts that Republicans have proposed to programs benefiting low- and middle-income Americans: "Are GOP cuts to WIC [Women Infants and Children], Pell Grants, Meals-on-Wheels, Low-Income Legal Services & Head Start 'Class Warfare'?"
Some of the GOP cuts highlighted in the email:
-- Interagency Council on Homelessness: The GOP zeroed out this agency in their proposed FY12 Transportation, HUD Appropriations Bill. The USICH enhances the Federal Government's response to homelessness by enhancing coordination between agencies, addressing duplicative programs, and identifying best-practices.

-- Head Start: The cut of $1.1 billion (14%) below the FY10 level and more than $500 million below FY2008, would have translated to a massive loss of comprehensive early childhood services, with more than 200,000 children across the country being kicked out of the program and put 55,000 Head Start teachers out of work and into unemployment lines. Additionally, this funding level would have meant cuts to research grants, training and technical assistance grants and monitoring activities.

-- Help for the Poor and Elderly: Community Services Block Grants were cut by $305 million below the FY10 level. The Administration on Aging was cut by $71 million which would have reduced senior center and Meals on Wheels services to the elderly.
The GOP-controlled House of Representatives proposed cutting $20 million from the Commodity Supplemental Food Program, which provides food to low-income Americans. The reductions would have resulted in an estimated 81,000 individuals being cut out of the program.
In April, meanwhile, 14 female Democratic lawmakers fasted to "draw attention to the severe cuts being proposed to poverty-focused international assistance programs, which will largely hurt women and girls globally."
Obama has responded to the Republicans' "class warfare" comments by saying, "Either we have to ask the wealthy to pay their fair share, or we have to ask seniors to pay more for medicare, or gut education. This is not class warfare. It's math."
In an email sent to Obama for America supporters, Campaign Manager Jim Messina wrote that the Republican cries of "class warfare" are a "rhetorical smokescreen for providing millionaires and billionaires special treatment."
Support HuffPost
The Stakes Have Never Been Higher
Popular in the Community