In with the old and out with the new we say -- at least when it comes to names. While celebrities are getting a kick out of giving their kids trendy and straight up bizarre monikers like North West and Axl Jack, it seems the rest of us common people are actually embracing the timeless goodness of classic names.
Earlier this month BabyCenter released a list of the top 100 names of the year and the list-toppers were a pleasant surprise. Many of the names were a reminder of old-school cool actresses and actors, like Sophia, Isabella, and Eva. For the boys, Henry, James, and Jack made the list.
We asked our Facebook fans which old-fashioned names they wish would come back in style. Scroll through below and tell us what your favorite classic names are in comments!
1) Margaret, said Sandra Kay Prevo Powell.
We're guessing this name might have come from across the pond. Princess Margaret, the younger sister of Queen Elizabeth II, and Margaret Thatcher, the first female prime minster of the United Kingdom, are two of the most famous and headstrong women with this name. It was particularly popular in the 1920s and 1930s, and with nicknames like Maggie and Madge, we absolutely think it could be a hit today.
2) "My new granddaughter is named Florence!" said Rona Mitchell.
This whimsical name means prosperous or flowering. It's been made cool again by songstress Florence Welch of "Florence and the Machine." Oh--and don't forget Flo from Progressive.
3) Grace said Karen Smith Griffin.
This name was popular in the early part of the 1900s and has surged in popularity again in the past decade. You can't help but think of the elegance and beauty of Grace Kelly at the mention of this dainty and regal name. Let's hope if little Prince George gets a baby sister, we'll once again have a Princess Grace.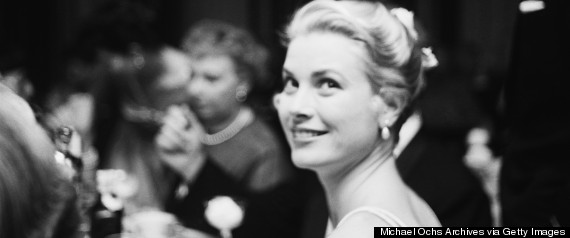 4) "Evelyn, who would be called Evie," said Robin Chilcutt Johnson.
Eve, Evie, Lynn, or Lynnie for short, this is actually a unisex name. Downton Abbey fans might recall one of Lady Mary's very aristocratic suitors was a Mr. Evelyn Napier. So maybe it'll catch on. After all, Cora has.
5) Lucille said Alice Chateau.
This warm, bubbly name, which derives from Latin via French, connotes 'light.' The most common variation we see nowadays is Lucy, but we will always have a place in our hearts for Lucille Ball. Did you know Ball changed her name to"Diane Belmont" when she was starting her career? Good thing it didn't stick. "I Love Diane" just doesn't have the same ring to it.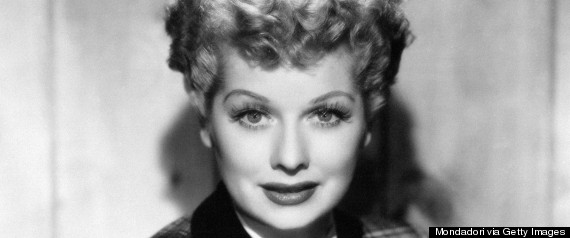 6) Marlene said Marlene Kultgen.
Marlene was most popular in the 1930s and actress Marlene Dietrich might have had something to do with it. Dietrich was one of Hollywood's most popular leading ladies in the 1930s and 1940s, known for her sex appeal and sultry voice. She was born Maria Magdalene, but combined the two to as her screen name, since her family disapproved of her profession.
7) Veronica said Gracious Palmer.
This name oozes sex appeal and that's exactly why it was chosen for femme fatale Veronica Lake. Lake was born Constance Ockelman, but was renamed by a savvy producer--Lake, for the blueness of her eyes, and Veronica, because it was fitting of a classically beautiful woman.
Clarification: A previous version of this article implied that the French word for "light," literally translated, was "Lucille." Rather, the name's etymology is French, tracing back to Latin roots meaning "light."
Calling all HuffPost superfans!
Sign up for membership to become a founding member and help shape HuffPost's next chapter
BEFORE YOU GO
PHOTO GALLERY
Recycled Fashion: Old Styles With New Appeal