To me, good books and holiday baking will always be intertwined. When I was a kid, the last of our family's long string of Christmas Eve rituals was to set out a plate of cookies for Santa then hop into Mom and Dad's bed with my siblings for a reading of "'Twas the Night Before Christmas." Each year I'd startle myself awake in the morning, wondering how--how it was possible!--I had yet again this year missed hearing Santa descend down onto the roof. But sure enough, all the proof I needed: only sugary crumbs remained where the cookies once were stacked.

As an adult, the connection is more direct but, I think, just as magical. I am the author of the recently released cookbook "The Cookiepedia: Mixing, Baking, and Reinventing the Classics," [Quirk Books, $18.95] which is a collection of 50 classic cookie recipes made easier and modernized for today's baker. So, yes, cookies and books now very literally go hand in hand for me.
In the spirit of sharing my winter tradition, I've assembled a list for you of 10 great books to curl up with, and the 10 cookies that pair perfectly with them. Be warned: Smudgy pages are likely!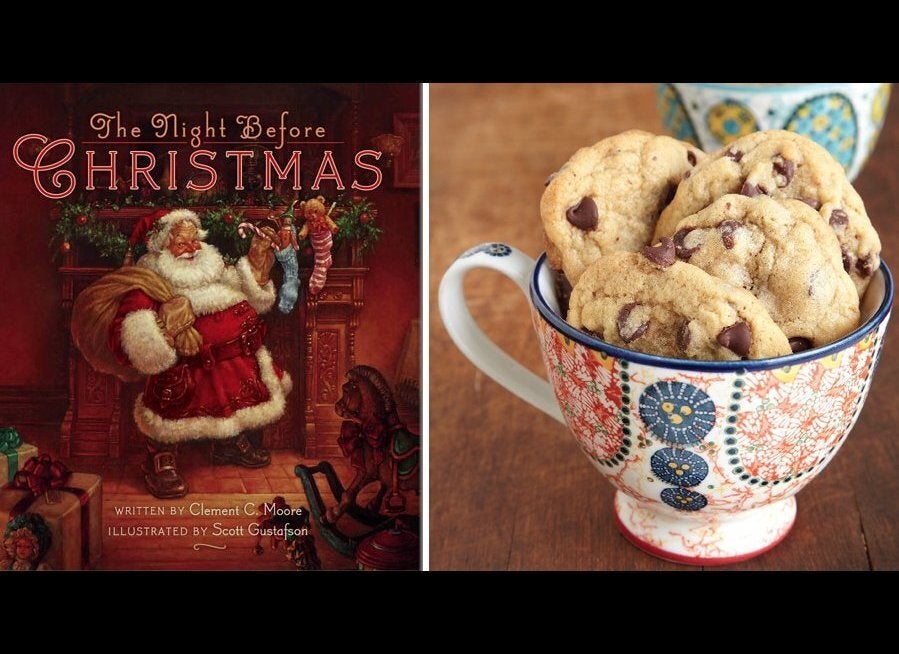 Gallery
Popular in the Community