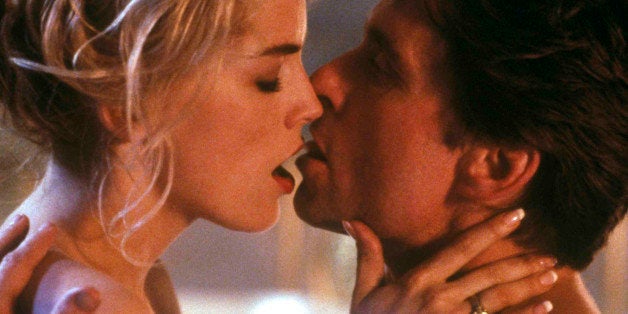 Next week, fans of EL James' erotic novel Fifty Shades Of Grey will be out in droves to see the film version starring Jamie Dornan and Dakota Johnson. Already media outlets have dubbed the movie, which opens Feb. 13, as the raunchiest film in more than a decade, one that includes 20 minutes of sex in its 100-minute running time.
Yet there are plenty of salaciously satisfying classic movies that pushed the boundaries long before Christian Grey burst onto the scene. We asked our Facebook fans what films they believe would beat out "Fifty Shades" on the sexy-o-meter -- and here's what they had to say. Have anything to add? Let us know in comments.
1. "Basic Instinct"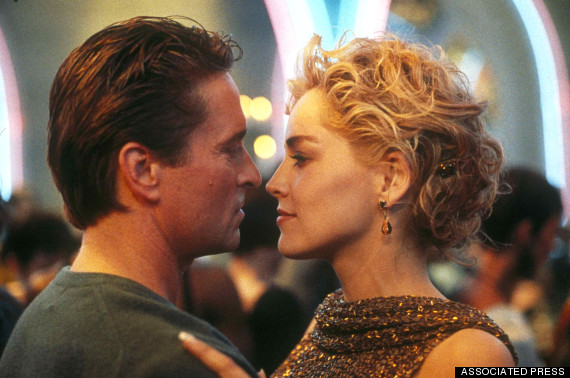 Sharon Stone's interrogation scene may be the most paused moment in movie history. Paul Verhoeven's erotic classic from 1992 featured Michael Douglas as Nick Curran, a police detective who is all but positive Stone's character, Catherine Tramell, is guilty of murder. But that doesn't stop the pair from having sex in a scene that might be even hotter than Stone's leg-crossing one.
2. "Out of Africa"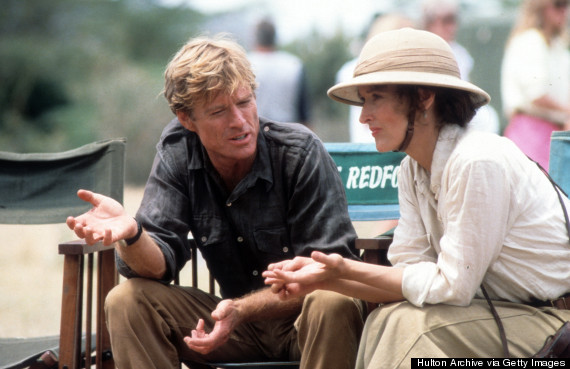 Starring Meryl Streep as a Danish baroness who falls in love with Robert Redford's big-game hunter, "Out of Africa" is one of the most romantic movies of all time. Set in colonial Kenya, the 1985 movie directed by Sydney Pollack doesn't show the two actors in a conventional sex scene, but rather undressing each other in a sort of slow, but very sexy, lascivious dance.
3. "Unfaithful"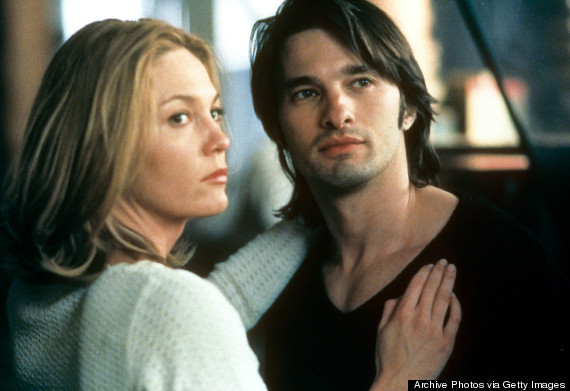 We're still not sure how a wife could cheat when the husband is Richard Gere, but Diane Lane does just that when she leaves her suburban home to run an errand in Manhattan. While in Soho, she literally runs into a young Frenchman played by Olivier Martinez. Soon the two begin a torrid affair with disastrous consequences. The 2002 film is filled with blush-inducing moments, the best of which may be the scene where Lane and Martinez enjoy a quickie inside a restaurant's bathroom stall.
4. "From Here to Eternity"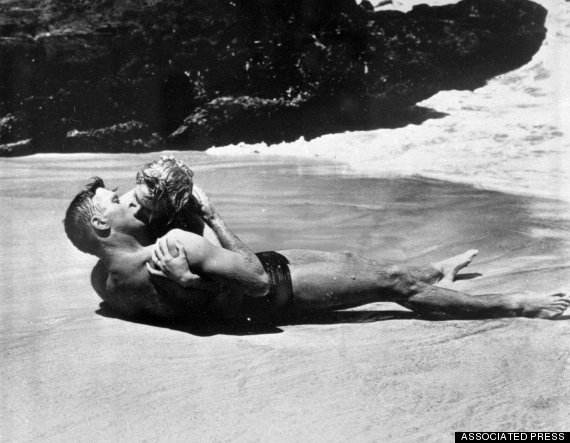 Some might argue this movie has aged poorly, but plenty of you still cited this 1953 classic as one of the sexiest movies of all time. And that's mostly because of the kissing scene that had Burt Lancaster and Deborah Kerr embracing on the beach, as the surf washes over them. Simply unforgettable.
5. "9 1/2 Weeks"
This 1986 film made sexy food scenes "a thing." Indeed the movie has Mickey Rourke seducing Kim Basinger with the help of everything he can find in the refrigerator, all while she sits blindfolded on the kitchen floor. The chemistry between the two: indescribable.
6. "An Officer and a Gentleman"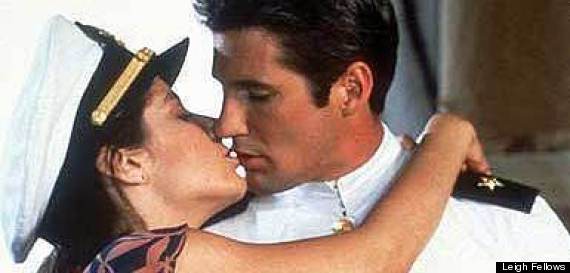 Yes, this film had some incredibly erotic sex scenes. But it wasn't just these scenes that made this film so, well, sexy. Instead, it's the fact that the 1982 film takes the time to fully develop the two main characters. As a result, the audience knows what makes Richard Gere and Debra Winger tick -- which is why both men and women are left swooning at the end.
7. "The English Patient"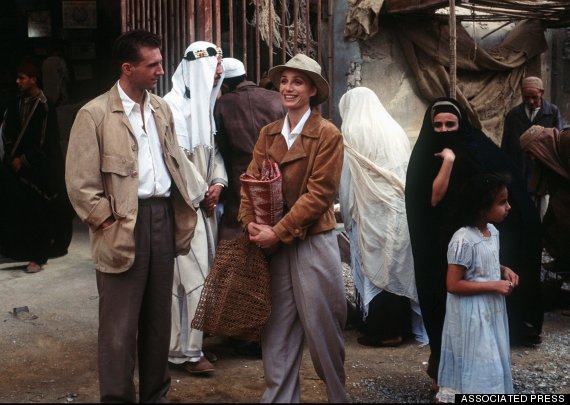 This 1996 romantic drama stars Ralph Fiennes, who absolutely radiates sex appeal. Fiennes plays a count who falls in love with the smoldering Kristin Scott Thomas, the wife of an Englishman played by Colin Firth. As one of our Facebook fans wrote: "That scene where Ralph Fiennes has her pushed up against the wall ... OMG!"
8. "Body Heat"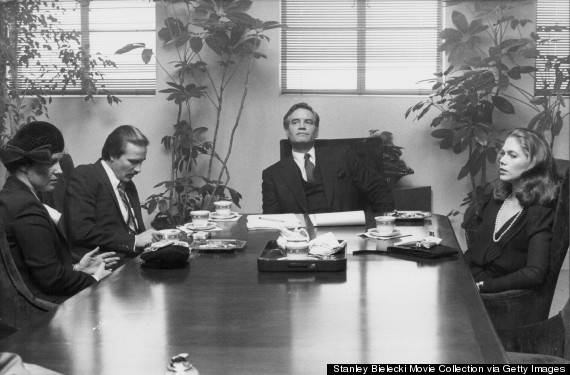 This erotic thriller has a Florida lawyer played by William Hurt entering into a passionate affair with Kathleen Turner, who plays the wife of a wealthy businessman. The chemistry between the two results in some extremely steamy love scenes that caused quite an uproar in 1981. The bathtub scene alone more than makes good on the movie's title.
9. "The Graduate"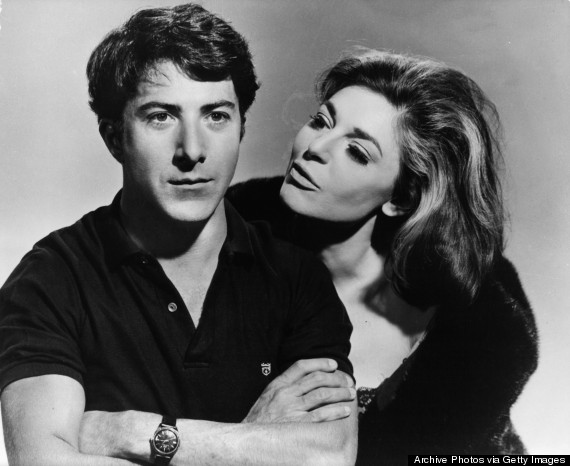 This groundbreaking 1967 film stars Dustin Hoffman as a recent college graduate who's seduced by an older woman, Mrs. Robinson, played by Anne Bancroft. The love triangle that develops between the two -- as well as Bancroft's sweet daughter, played by Katherine Ross -- may have been awkward for the characters. But it was very satisfying for audiences.
10. "The Big Easy"
New Orleans provides the perfect backdrop for this 1987 crime drama starring Dennis Quaid as detective Remy and Ellen Barkin as district attorney Ann. At first, things between them are all business. But it isn't long before Quaid seduces his prim and proper partner. Hot, hot, hot.
11. "The Bridges of Madison County"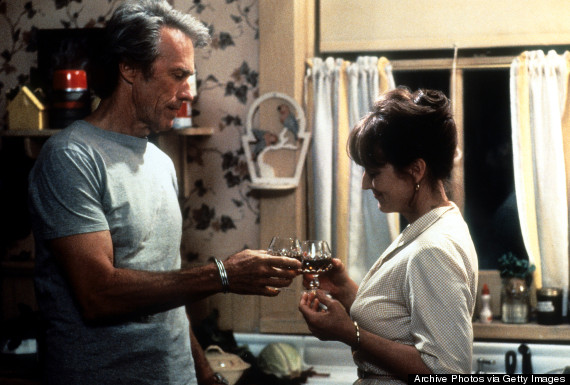 This 1995 movie stars Meryl Streep as the dissatisfied wife of an Iowa farmer who falls for a wandering freelance photographer played by Clint Eastwood. The two start out dancing in the kitchen before moving on to sex in front of the fireplace before moving on to more action in the bathtub. Although nothing is explicit -- especially by today's standards -- the chemistry between the two of them definitely casts a very sexy spell.
You may now proceed to grab a towel and wipe the sweat off your brow.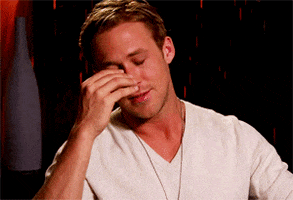 Before You Go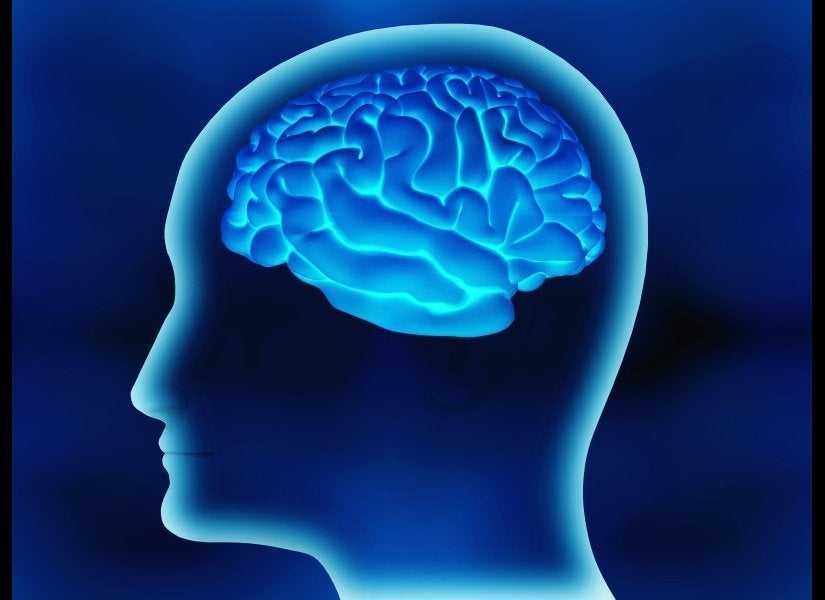 5 Ways Post50s Can Improve Their Sex Life
Popular in the Community