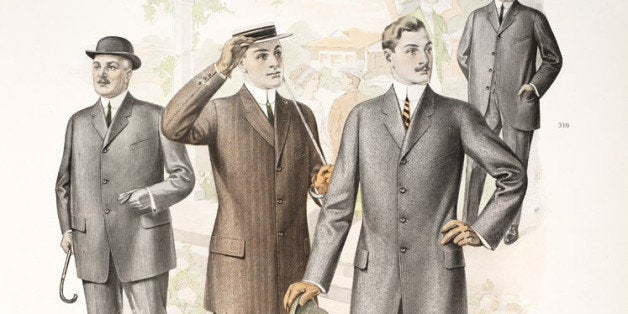 Fashion is fickle, and the struggle to keep up is real. You've tried all the latest trends, but now what you really strive for is a classic look, one that transcends the fads. You just want to look good -- and would it kill Jim from Sales to notice your sick new Christian Louboutin flats?
We're here to tell you that, for one thing, Jim will never notice those amazing and iconically red-soled loafers, but also that there are easier (and less expensive) ways to be king of your own classic style. We've partnered with Dockers to ask style experts about the adoptable habits of the timelessly stylish man.
1. The Timelessly Stylish Man knows that less is more.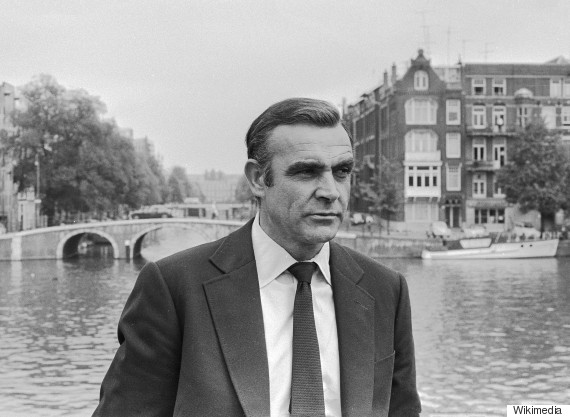 Subtle, not stirred.
"[. . .] guys know more than ever about the latest trends and fashions," explains Brian Sacawa, the author and creative director of the popular men's style blog He Spoke Style. "And this can have the effect of stoking some pretty serious sartorial one-upmanship." Don't play that game; according to the ever-in-vogue Sacawa, men who are the embodiment of subtlety nail the classic look. "You'll look much better in a well-tailored navy suit with a simple white button-up and crisp pocket square fold than combining some of the wildest trends you saw in various Pitti Uomo street style photos."
2. The Timelessly Stylish Man has a trusted relationship with a reliable tailor.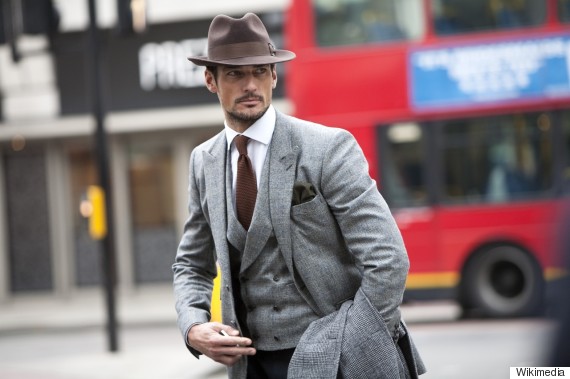 You're custom made. Your clothes should be, too.
An ill-fit ruins a great piece of clothing. It often strikes men who may have recently lost a significant amount of weight and are trying to figure out their new shape and size. Have your clothes taken in. You don't have to accept an off-the-rack fit. Size up to fit the largest part of your body (arms, shoulders, leg length, waist) and bring it to a tailor you know and trust. Take the time to talk to your tailor so he understands what kind of fit you like. Every piece you take there should come back like it was made just for you.
3. The Timelessly Stylish Man never fears "Dry clean only."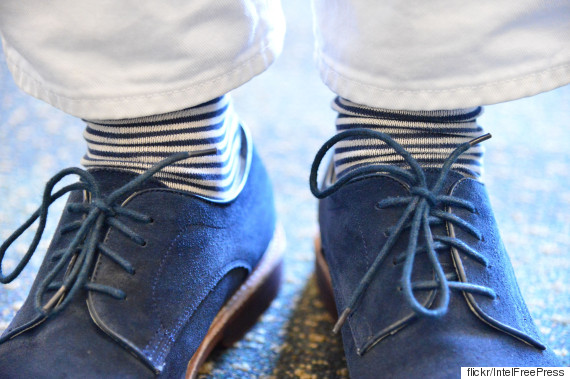 Start with the shoes, then move up.
Suede, leather, cashmere ... all of these fabrics are amazing, and all of them need the gentle hand of a dry cleaner. Remember, they don't need to go in after every wear. Most pieces of clothing should be worn two to five times before they're sent to be laundered.
4. The Timelessly Stylish Man knows it's all about the bass-ics.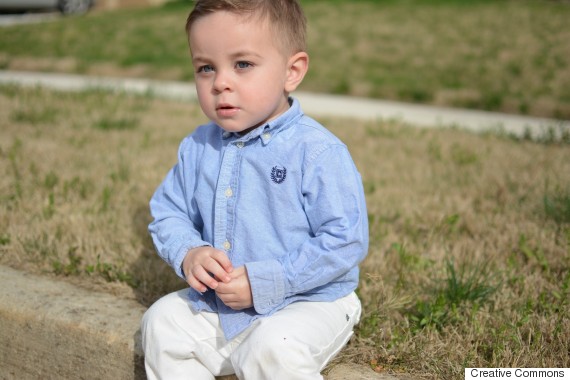 Fast learner.
A pair of khakis, simple street sneakers, white button-down shirt, an analog timepiece, slim leather dress shoes, well-tailored suit, solid-colored ties and a leather briefcase. It's great to dabble in this season's latest obsessions but be aware that they become passé as quickly as they come into style, so don't fill your closet with them. Having basics that never to go out of fashion will allow you to appropriately pair and accessorize with some of the trendier items.
5. The Timelessly Stylish Man has a trademark scent.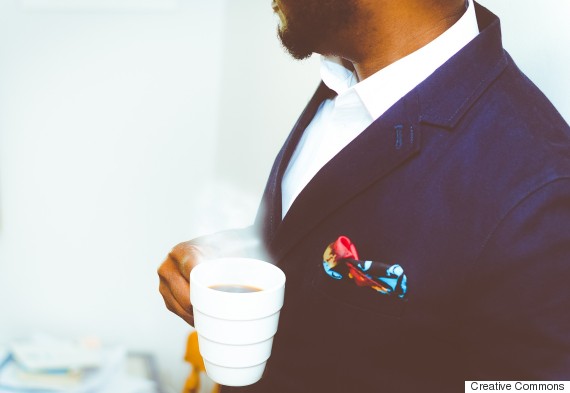 We bet this guy smells terrific.
A dapper man is a good-smelling man. Scent is as essential to a sharp look as the right shoes. It's another way for a man to put his distinct signature on an ensemble. But proceed with caution. It's important not to overdo it on the cologne or go with too potent a fragrance. When choosing a scent, it's usually best to try lighter, fresher aromas first and build up from there.
6. The Timelessly Stylish Man understands value and quality.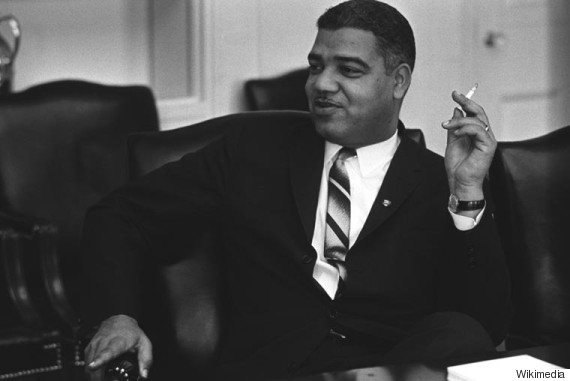 When in doubt, dress like Whitney Young.
Let's try a math problem. If Jack buys a pair of Allen Edmond wingtip oxfords at $300, which he keeps and wears for seven years, and Bill buys a pair of Skechers for $70 that he replaces every eight months, who is getting the better deal? We'll help you out. Jack is the clear winner. Not only do the Allen Edmond shoes look infinitely better than Skechers, higher-end apparel and accessories are usually going to last longer. If you choose an evergreen look like oxfords, it will be worth the $20 to repair if they do start to fall apart around year seven.
7. The Timelessly Stylish Man knows the rules and bends them.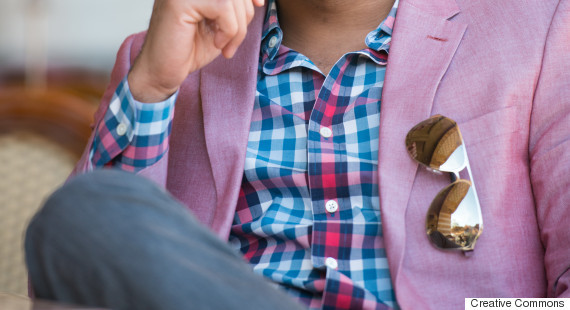 Pink jacket? Go for it.
Most men could spout out the commonly recognized rules about trouser length, tie width and wearing dark socks with dress shoes. "If everyone followed the rules to the letter, we'd all look somewhat similar," says Sacawa. "A man's personal style emerges partly from the way he subtly (or not so subtly) breaks those rules."
8. The Timelessly Stylish Man looks in unlikely places for inspiration.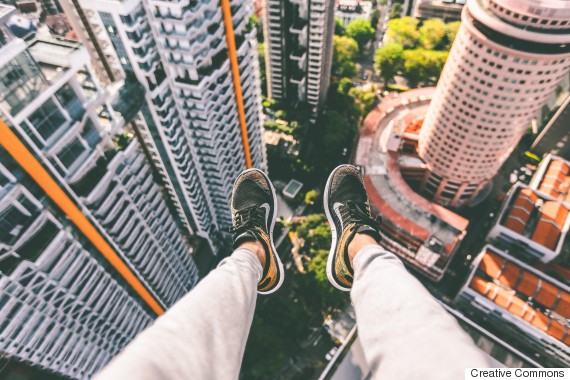 You can stay a little closer to the ground, though.
Get it out of your head that there's nothing in the women's department for men and vice versa. You may find your perfect briefcase or your new favorite jean jacket there.
The Dockers® brand has embodied the spirit of khaki for nearly 30 years. First introduced in 1986 as an alternative between jeans and dress pants, the Dockers® brand is positioned as the khaki authority with a range of inspired products from head to toe. No compromises in quality. Just versatile, essential style. We have taken an enduring, admired brand and made it stronger. Dockers® has embarked on a journey to redefine the way men dress and ignite a focus on head-to-toe style.