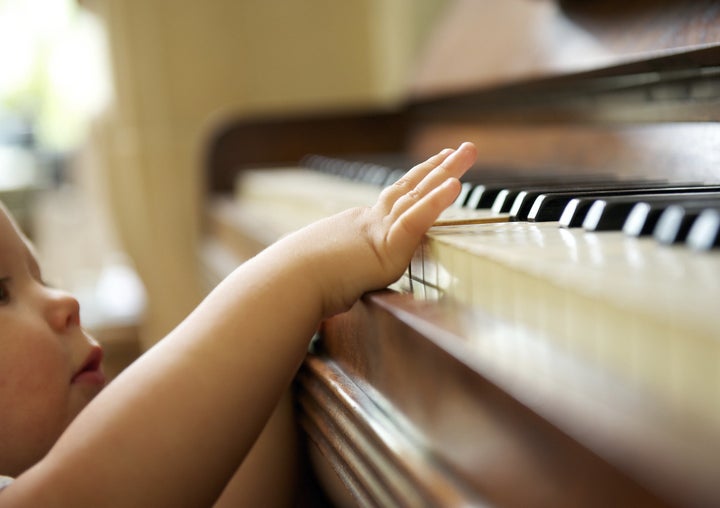 There's a sticker on the plastic-wrapped CD I'm holding that reads, "Produced by Phil Ramone." The late, great producer, who died in 2013, has a name brand that few other music producers can rival: He worked with Stevie Wonder, Paul Simon, Billy Joel, Madonna and Sinéad O'Connor. This album, though, is a little different. It's classical music, curated for children.
"He actually started as a child prodigy violinist," said Marc Neikrug, a renowned classical composer who collaborated with Ramone on the album, "Sunken Cathedrals," after being introduced by Dr. Rock Positano, a podiatrist with a special interest in music's value to medicine. "The three of us were all very, very interested in promoting classical music to children, for many reasons."
In an age when children develop surrounded by constant stimulation and distraction, however, Neikrug sees a very particular value in classical music. "I'm concerned about a world in which there is an almost corporate, aggressive move to lower people's attention spans, so that your brain actually can't focus for more than half a minute on anything without needing some other stimulus," he told me. "That's terrifying. How do you even absorb and learn things? How do you expect kids to do well in school?" With TV viewing consistently on the rise, including among very young children, some studies have suggested that frequently watching television as a small children or infant can harm attention spans later in childhood.
Where does classical music fit into this landscape? "I think it's really important to let kids, at the earliest age, build some kind of ability to focus," Neikrug said. "Great music can do that, because you're drawn into what you're listening to." A two- or three-minute waltz may not seem so long to concentrate on, but it's "a good attention span, for kids," he said. "We picked the pieces very deliberately to be not too long."
The pieces are calm, beautiful, and simple, the sort of music that won't rile a kid up or throw up constant distractions. Much like reading aloud to a child, calm classical compositions engage a child in a form of entertainment that's low-stimulus and substantive.
""I think it's really important to let kids, at the earliest age, build some kind of ability to focus.""
All of the pieces on the two-part album are unadapted, complete works of classical music, either solo piano or piano with violin, from Schubert to Schumann, Mozart to Debussy. "Both Phil and I, and Dr. Rock, were completely convinced that we need little, short, beautiful pieces for kids. They happen to be really good for adults, also," he points out, though the words "Classics for Kids" on the cover might scare some grown people off.
The ability to fully enjoy classical music later in life, Neikrug argued, is one of the potential benefits of playing classical music for a child. "If you listen to classical music at an early age, even if at the age of say, eight or nine to 20, they go off into that world [of popular music] [...] if you come back to it, it's the same as learning another language early," he said."They come back to it."
This doesn't mean you should toss all of your Raffi albums or trash all the screen devices in your home. "I'm not an advocate for disregarding the reality of living in this world," Neikrug said. "I just don't think it's mutually exclusive. I would say someone who grows up able to focus for an hour [...] and equally able to text under the table with one hand, is fine."
So how does one get modern adults to pick up an album of classical tunes that might benefit their kids? "In the end, I think it's the people," said Neikrug. "Phil Ramone was one of the great record producers, and it's two very respected people in the classical music world. It's not Yanni. It's not 'Sesame Street.'" Parents who grew up on Ramone's music -- from Bob Dylan to Lady Gaga -- can let their babies do the same, even from infancy. Maybe, along the way, those babies will fall in love with the quiet joys of classical music.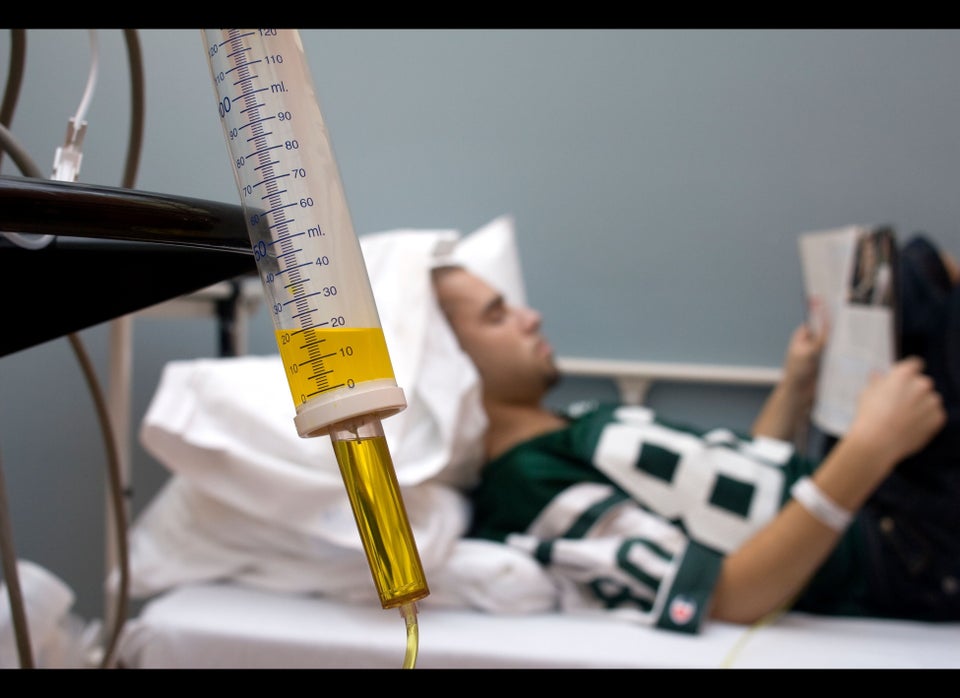 11 Health Benefits Of Music
Related
Popular in the Community