There are few themes that connect the centuries and centuries of art history like the nude. Sublime landscapes and posed portraits make their fair share of reappearances over the years, shaped by movements from Mannerism to net art. But there's no popular object more prolific as a nude body, popping up in the oeuvres of Rubens to Degas, Jenny Saville to Ryan McGinley.
A new exhibition at Leslie-Lohman Museum of Gay and Lesbian Art is taking a comprehensive look at the ways in which artists, from antiquity to present day, have imagined the naked body. Showcasing over 100 objects of painting, photography, sculpture, video, drawing and print, the show will tackle the nude in typical Leslie-Lohman fashion: by exploring the space between binary definitions of sexuality and gender.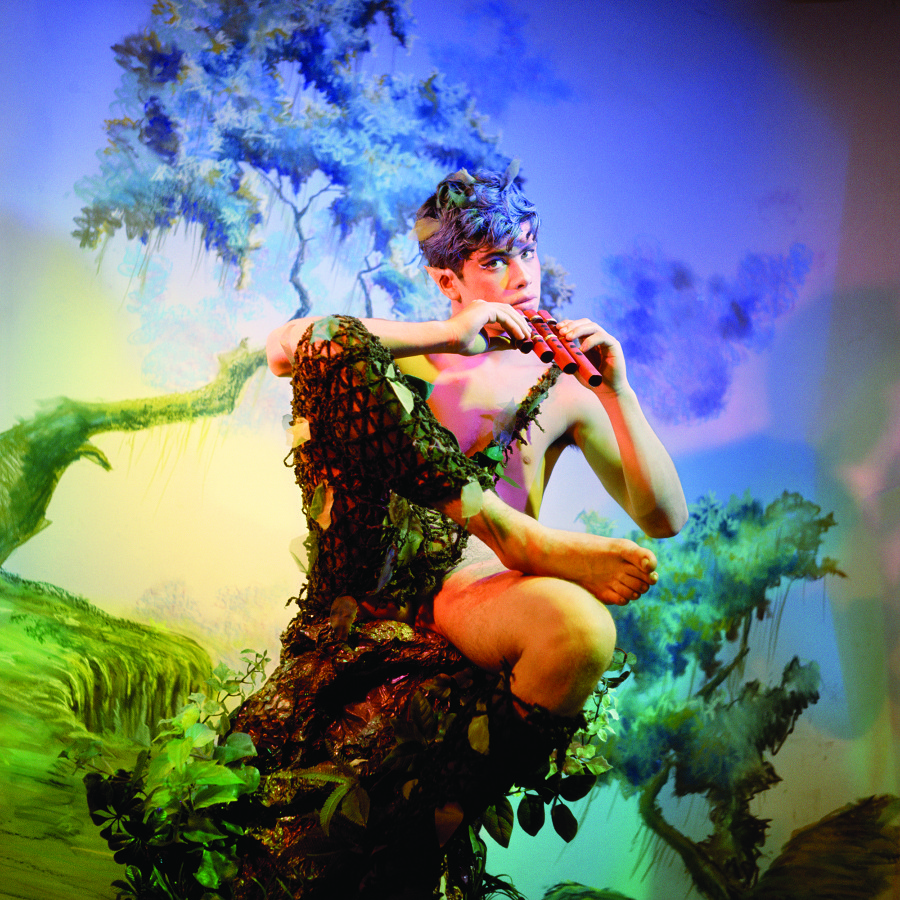 James Bidgood, Pan, 1965, C-print, 22 x 22 in., © James Bidgood, Collection of Michael Sodomick.
"For over 2,500 years, we have cohabited with one aesthetic archetype -- by far the longest such relationship in the western canon: the classical nude," exhibition curator Jonathan David Katz explained in a press statement. "Not only is it the longest lasting, most influential visual form for representing the human body up to the present day, but also it has become so powerfully naturalized as merely 'the nude' that we have often lost the ability to see it as a specific historical type, with a particular history, geography and canon."
Titled "Classical Nudes and the Making of Queer History," the exhibition is divided into four chronological parts -- the years of Antiquity, the Renaissance, the 18th and 19th centuries, and the movements of modern and contemporary art. Spanning over two millennia, the selection covers not only the evolution of the naked image, but the presentation of same-sex love and homoeroticism too.
While the lines and forms transform drastically over the length of the show, from a 1540 sketch by Michaelangelo to a Zanele Muholi C-print from 2009, rendering the body continues to serve as a means of reflecting the desires and subversions of the times. Sure, the nude spent a good amount of time under the thumb of white, male artists, but more recently women and queer artists -- exploring domesticity, new found independence in the 19th and 20th centuries, and sexual competition -- brought the genre to new heights in the modern age.
"The nude is timeless, because human sexual nature evolved before the stone age and has essentially not changed since –- apart from a few customs," Jonathan Jones wrote for The Guardian last year. You could argue that while customs have only moderately changed, the ways in which societies over time have perceived those customs have changed greatly. This is, as has been the case in many of Leslie-Lohman's shows over the past few years, one way the exhibition seeks to reexamine nude history through a queer lens.
REAL LIFE. REAL NEWS. REAL VOICES.
Help us tell more of the stories that matter from voices that too often remain unheard.
BEFORE YOU GO
PHOTO GALLERY
Art History's Most Erotic Artworks