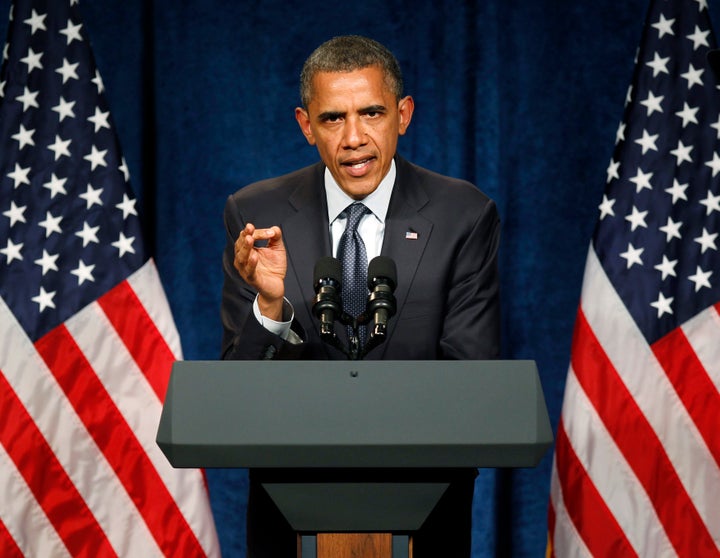 Sidney Barthwell, perhaps the only former classmate of both Mitt Romney and President Barack Obama, thinks the former Massachusetts governor doesn't stand a chance when facing the incumbent president in debates prior to their November electoral contest.
"When they debate, Barack will smoke Romney," Barthwell, a district court magistrate in Michigan, said in an interview published by The Daily on Tuesday.
"Mitt Romney is smart," he continued. "Having said all that, I still think he's going to get smoked. The best he can do is hopefully come out not looking like a fool. Mitt will find out the hard way as soon as they have their first debate: You don't debate Obama."
Barthwell, 64, was the only black member of Romney's 1965 class at Cranbrook Schools and later attended Harvard Law School with Obama. He identifies himself as being politically independent, has donated money to both campaigns and has "tremendous respect" for both men, he said.
But whereas Obama struck Barthwell as "brilliant" at Harvard -- where the two became friendly while working together for the Black Law Student Association -- he recalled Romney's years at Cranbrook as nothing to write home about. "Mitt was not particularly popular. He was very, very ordinary."
Barthwell also said he and those who know Romney are "baffled" by the latter's conservative views on the campaign trail, calling the governor a liberal-minded person whose father was a "social liberal, almost a civil rights champion."
And while he did not remember the 1965 bullying incident reported by the Washington Post earlier this month, Barthwell insisted Romney is not mean-spirited and was confident the incident had less to do with homophobia than reports initially suggested. Romney and his friends allegedly tackled classmate John Lauber, who was perpetually teased for his rumored homosexuality, and clipped the soft-spoken student's hair with a pair of scissors. Romney responded to the story by apologizing for high school hijinks and pranks that at times went too far but said he does not specifically recall that incident.
Romney's biggest problem, according to Barthwell, is his stiff public persona. Obama is able to connect as "a warm, concerned, hard-working, friendly, nice, humanistic and compassionate individual, and that's what he is," he said. "He doesn't have a problem portraying that. Mitt, on the other hand, who is also these things, does."
REAL LIFE. REAL NEWS. REAL VOICES.
Help us tell more of the stories that matter from voices that too often remain unheard.
BEFORE YOU GO