New York City ClassPass members are the latest in the country to feel the burn of yet another price increase for the beloved boutique fitness service.
The program, which connects users with fitness classes around their city for a flat fee, charges prices that vary depending on location. The company felt backlash when it raised prices in NYC from $99 to $125 in July, and Wednesday morning, NYC users had another rude awakening when ClassPass announced the monthly cost of unlimited classes would jump to $190 (or $200 for new members) after May 30. The news comes just days after ClassPass announced price increases in cities like Boston, too.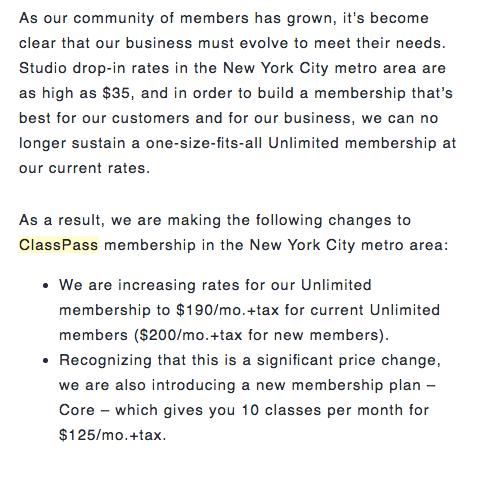 Users will automatically be enrolled in a new core membership option, which offers 10 classes per month for $125, and will have to opt in to the $190 unlimited membership if they so choose.
Of course, hell hath no fury like a ClassPasser scorned. Users quickly flooded social media with a slew of reactions to the news. Some people wondered whether or not the jump will include incentives for users to stay -- like, say, eliminating the three-class-per-studio-per-month rule:
Some used GIFs to express themselves:
Some people offered solutions:
Some declared their departure from the service:
and some just took a more... purist approach to channeling their anger:
ClassPass maintains that the current "one-size-fits-all" membership program is simply not feasible for how quickly the service has grown and the sheer volume of participating studios. CEO Payal Kadia explained the company's position in a statement:
"We're encouraged by the engagement on ClassPass and the tremendous growth we've had that shows we are fulfilling our mission of helping people live a more active life, but we have to evolve our business model and adjust prices in order to create long-term sustainability with both our members and the market."
ClassPass also announced it will offer new users 50 percent off of its base membership of five classes per month for $75.
Still, we wouldn't be surprised if the service sees a big increase in kickboxing reservations after today.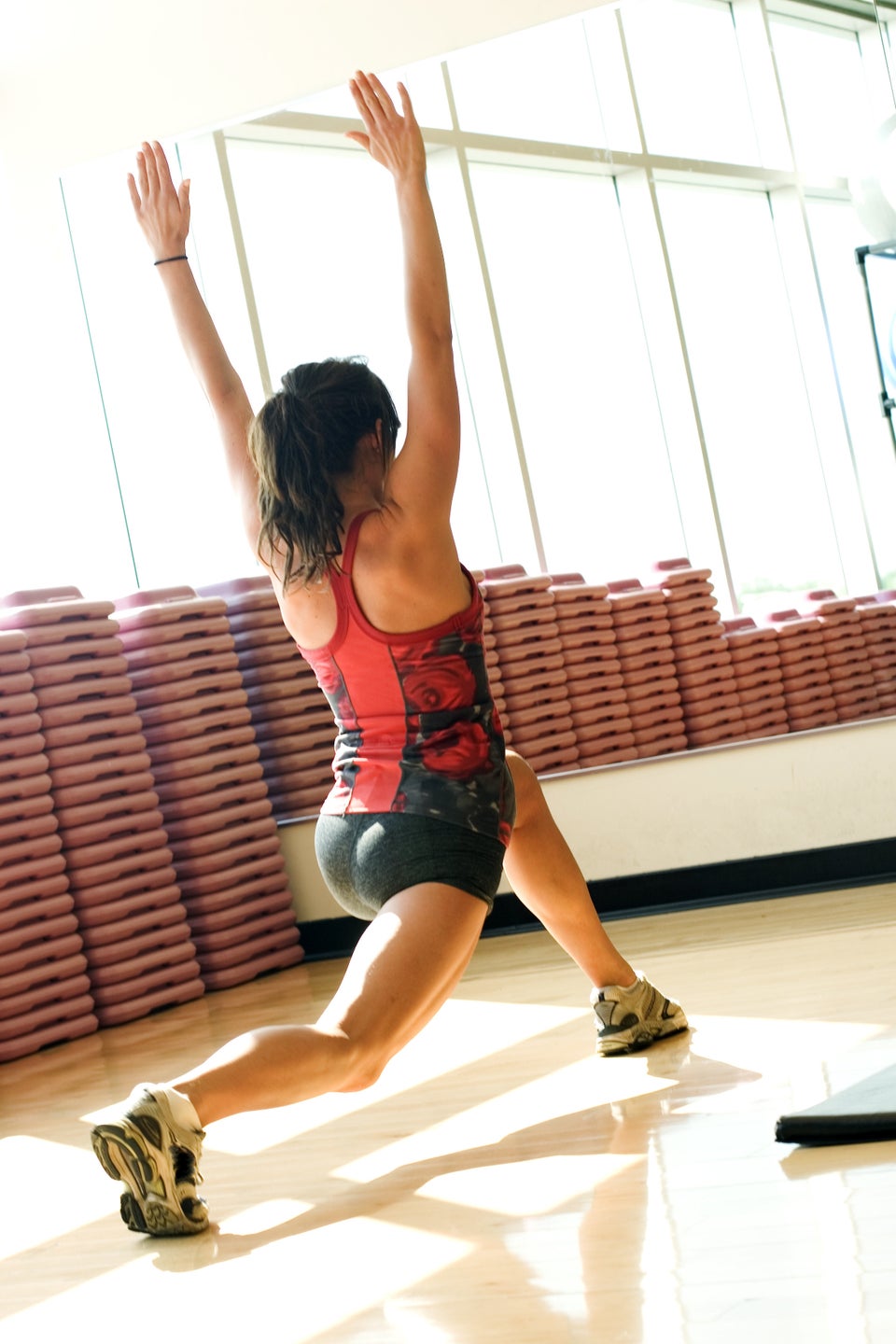 15 Gym Hacks For People Who Hate Exercise