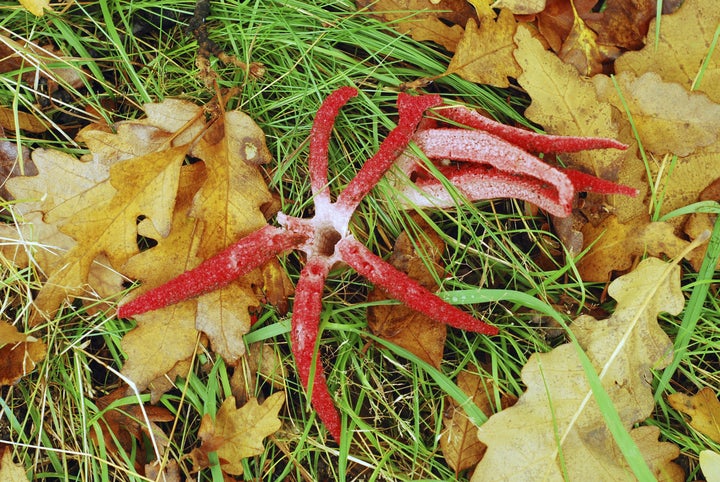 Here's a bizarre organism to stretch your imagination.
The Clathrus archeri, commonly known as octopus stinkhorn or devil's fingers, is a pinkish fungus with four to eight dark, foul-smelling arms that erupt from a gelatinous egg.
People have been buzzing since wildlife enthusiast Dan Hoare apparently found some devil's fingers in southern England last month and shared images on Twitter. The shots of the fungus in its egg stage are truly bizarre.
The mushroom is native to Australia and New Zealand, and is rarely seen in the United Kingdom. However, devil's fingers have been present in Great Britain since at least 1946, when it was first spotted in Cornwall, England, according to the Royal Botanic Gardens.
Despite its demonic name, the fungus has no known hazards.
For more info, check out this video from Marlow Renton of WildFoodUK.
Popular in the Community