40-year-old Claudia Schiffer looks fantastically youthful in Chanel's newest ad campaign for the maison's Prestige eyewear.
So youthful, in fact, that this longtime supermodel looks nearly the same as the day she first started modeling for Chanel in 1987, back when Karl Lagerfeld gave Schiffer her "big break."
She went on to become one of the label's favorites, starring in over a dozen '90s-tastic ads for the brand. Now she's back and looking no worse for the wear.
Models -- how do they do it? Must be exercise, skin cream and a side of quilted handbags.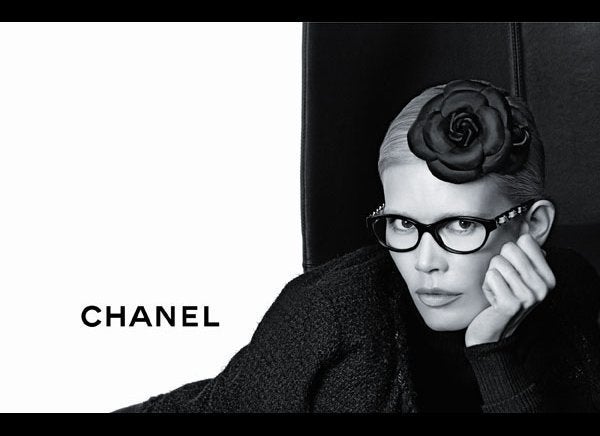 Claudia Schiffer: Now And Then