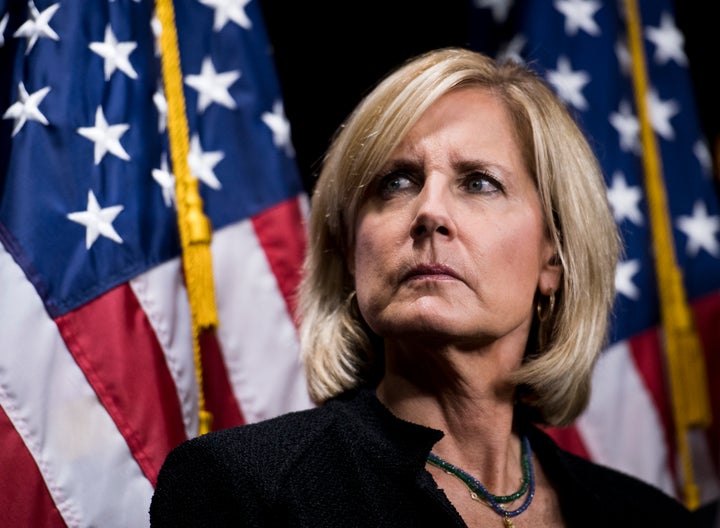 Rep. Claudia Tenney (R-N.Y.), one of President Donald Trump's top allies in the House, lost her re-election bid on Tuesday to Democrat Anthony Brindisi.
Tenney, a first-term congresswoman, made a name for herself by enthusiastically embracing the president and his controversial rhetoric about the media. Earlier this year, following the deadly Parkland, Florida, school shooting, she also claimed that people who commit mass shootings are often Democrats. 
"It's interesting that so many of these people that commit the mass murders end up being Democrats. But the media doesn't talk about that either," Tenney said during a radio interview.
Tenney was a top-tier target of the Democratic Party this cycle. Her 22nd Congressional District, stretching across upstate New York, went for Trump in 2016 by a margin of 15.3 percentage points.
Trump attended a fundraiser for Tenney in August, and his son Don Jr. also made a campaign stop on behalf of the congresswoman last month.
Republicans didn't fare well in New York's 19th Congressional District, either. Democrat Antonio Delgado, the Rhodes Scholar whom Republicans had insisted on calling a "big-city rapper," unseated Republican incumbent John Faso on Tuesday.
Democrats are projected to win control of the House next year, in a blow to Trump and his administration. The president, however, saw a lot he liked in the Senate and elsewhere.