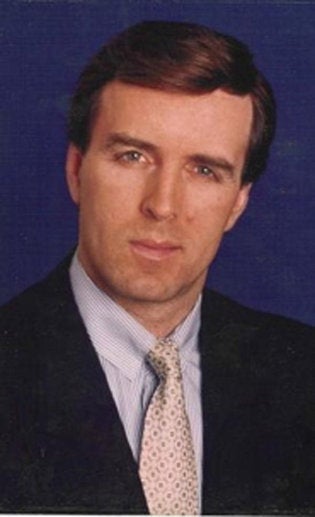 * Osorio pleaded guilty to charges of fraud, money laundering
* Former company said Jeb Bush, Wesley Clark were on board of directors
By David Adams and and Kevin Gray
MIAMI, March 1 (Reuters) - A politically well-connected Miami businessman has pleaded guilty to charges that he led a $40 million investment fraud linked to a company he owned that promoted a cutting-edge design to build low-cost houses.
Claudio Osorio, 54, the former president of InnoVida Holdings, and the firm's former chief financial officer, were indicted in December on multiple charges of fraud and money laundering.
Osorio on Thursday pleaded guilty to two counts of conspiracy to commit fraud and one count of conspiracy to money laundering, said his lawyer, Humberto Dominguez.
His arrest marks a dramatic fall from grace for the politically connected businessman whose now defunct company at one point claimed Florida's former governor, Jeb Bush, among its board of directors, as well as former presidential candidate Gen. Wesley Clark.
Osorio and his wife also hosted a fundraiser for Hillary Clinton at their former Miami Beach home on Star Island.
Before it entered bankruptcy in 2011, the Miami Beach-based company drew some high-profile investor interest that included basketball star Carlos Boozer of the NBA's Chicago Bulls.
Osorio, who was born in Venezuela, pitched the company and its products as a possible solution to help build affordable houses in developing countries that were resistant to fire and hurricanes.
InnoVida, he said, manufactured fiber composite panels that could be used to build homes and other buildings without cement, steel or wood.
Prosecutors said that Osorio defrauded investors from 2007 to 2010, exaggerating the company's finances twenty-fold and pocketing millions of dollars to fund a lavish lifestyle.
Osorio illegally used more than $8 million of investor money to pay for such luxuries as a mansion in Miami Beach, a Maserati and a Colorado mountain retreat home, according to prosecutors.
Boozer was among those litigants. Last year, he sued Osorio, claiming his $1 million investment had been used to bankroll the businessman's "high-flying lifestyle," according to court documents.
The indictment by the U.S. Attorney's Office in Miami said that Osorio and his former Chief Financial Officer Craig Toll, 64, also applied for and obtained a $10 million loan from the Overseas Private Investment Corporation (OPIC), a U.S. government agency.
The loan was intended to help build a manufacturing facility in Haiti and 500 homes for families in Haiti after a devastating earthquake in 2010 left an estimated 250,000 people dead and more than one million homeless.
Prosecutors said Osorio "used the OPIC loan proceeds to repay investors and for his and his co-conspirators' personal benefit and to further the fraud scheme."
In 1997, Ernst & Young awarded Osorio its "Entrepreneur of the Year" prize for his work at CHS Electronics, a previous company he owned. At the time, the company was one of the country's leading electronics distributors.
In 1999, CHS Electronics said it had settled a class-action lawsuit brought by some shareholders. A year later the company was declared bankrupt. (Editing by G Crosse)
Osorio's household goods have already been sold at auction:
PHOTO GALLERY
The Estate of Claudio Orosio
Calling all HuffPost superfans!
Sign up for membership to become a founding member and help shape HuffPost's next chapter