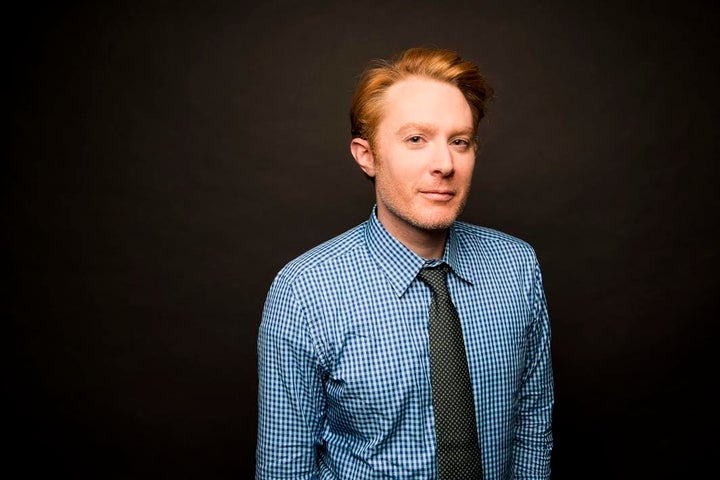 When he launched a long-shot, quixotic campaign for Congress, Clay Aiken held no illusions about how the public would perceive his sexuality. He was a famous musical artist and he was gay. He was, in fact, famous in part for being gay.
"Stevie Wonder can see that I am gay," Aiken said. "People knew that."
But as the topic of gay marriage was thrust to the forefront of his race after a circuit court overturned North Carolina's ban on such unions, Aiken found himself trying to hide behind muddled political language. "I obfuscated," he confessed. Rather than embrace the decision, he praised it cautiously, noting that it wasn't settled until the Supreme Court ultimately had a say.
He was right, of course. But the caution he displayed left a bad impression in the minds of voters and a bad taste in Aiken's mouth. In the latest episode of the "Candidate Confessional" podcast, he expressed regret for the way he handled it.
"The true conservatives certainly heard that and thought, 'Well he is full of shit.' And I believed and hoped that the moderates -- yet conservative moderates -- would hear it and say, 'Okay, well at least he didn't say 'Yay gay marriage, let's all get gay married. Ok, let me hear what he has to say about the other thing,'" Aiken said.
"So I tried really hard not to just say, 'Hell yeah, I'm glad they overturned it. And y'all are bigots for voting for it,'" he added. "And I probably wouldn't say it that way, still, if I ran again. But I think on that question, maybe I should have just said, 'Listen, everybody knows I'm gay. It is not a secret. Everybody knows I'm happy that this thing is overturned. But that's not why I'm running.'"
It's easy to second-guess political decisions in retrospect. But it's worth noting that Aiken had been conditioned to carefully play issues of LGBT rights and equality from the start of his campaign. He recalled an early meeting he had with one of his consultants where he explained why he had become a Democrat.
"I think that I always, somehow -- even though I didn't know I was gay -- knew that there was something going on. And that made me need a champion and that's why I wanted to be a Democrat," he said, citing icons like Bill Clinton, Al Gore, and former North Carolina Sen. Terry Sanford as particular inspirations. "I told that story to my consultant," he went on, "and she listened and she had a little bit of a tear in her eye and she said, 'That is amazing. Don't you ever tell that story to anybody on this trail.' ... She said, 'I don't think that's necessarily a good idea in this very very conservative district.'"  
Aiken ultimately lost. And it likely had little to do with him being gay. 2014 was a brutal election cycle for Democrats. He was running in a very conservative district and he was dogged by perceptions that he was a pop star presumptuously assuming he could hack into the world of politics. But with that loss came a sense of liberation. The day after the campaign, Aiken called up his communications director and asked if he wanted to go see a movie.
"I just gayed it right up," Aiken explained. "I was like, 'I ain't running no more. I'm going to go see something gay.' We went and saw 'Pride' ... I was like, 'Hell, I'm just gonna go to the art house."
This podcast was edited by Christine Conetta and record by Nicholas Offenberg.
Listen to the podcast above or download it on iTunes. And while you're there, please subscribe to, rate and review our show. Make sure to tune in to next week's episode, when our guest will be Tim Miller, the communications director for Jeb Bush's 2016 run for the White House. 
Calling all HuffPost superfans!
Sign up for membership to become a founding member and help shape HuffPost's next chapter