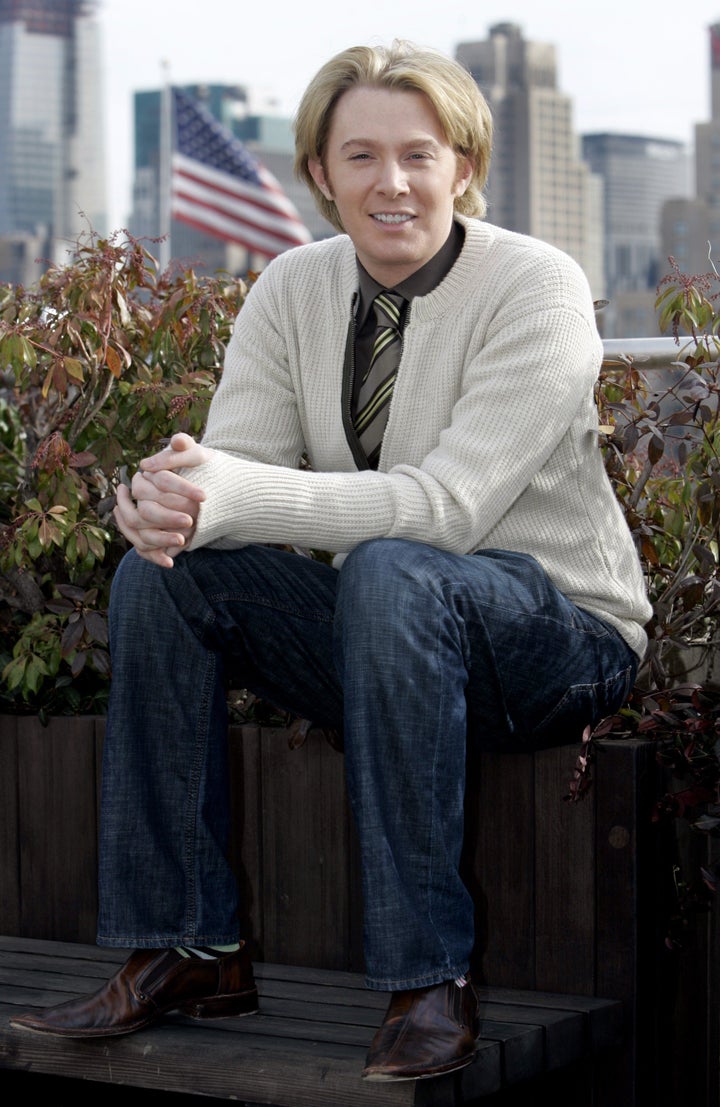 TMZ broke the story of Clay's impending fatherhood:
TMZ has learned Clay Aiken is going to be a daddy. In case you didn't process that, Clay Aiken is going to be a daddy.

Here's what we know. Multiple sources tell us the mother is Jaymes Foster, a record producer and Clay's best friend. He lives at her home when he's in L.A.

We're told Foster, who produced several Aiken CDs, is due in August. She's the sister of record mogul David Foster. We're told she's in her late 40's, though we could not confirm her exact age. She divorced a few years back and has no kids. Aiken is 29.
People then confirmed the story:
"The story is true," Bill Vigars, a Vancouver-based rep for David Foster, told PEOPLE Wednesday, of the TMZ.com report that Aiken, 29, impregnated David's sister, music producer Jaymes Foster. "It is true Clay is the father. She was artificially inseminated by Clay. She's due in August."

Vigers added of Aiken and Foster, "They have been friends ever since American Idol, when they worked together."

Foster also executive produced Aiken's album A Thousand Different Ways.