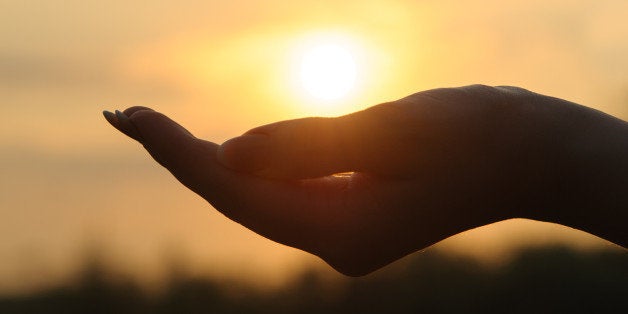 "What is most personal is most universal," wrote psychologist Carl Rogers. This certainly holds true for Clay Water Brick, the wonderful new book by social entrepreneur Jessica Jackley.
Jackley's personal journey co-founding Kiva, the world's first peer-to-peer microlending website, will inform and inspire anyone looking to pursue their dreams. And the stories Jackley shares of specific entrepreneurs she has met through her work speak to universal truths about our human capacities for hope, courage, and change.
Clay Water Brick demonstrates why entrepreneurship is about what we pursue rather than what we possess.
Growing up in a Pittsburg suburb, Jackley found joy in helping others from an early age. Yet she struggled with the distance she often felt between giver and receiver, along with a sense guilt over her own fortunate circumstances.
Traveling to Africa in her twenties to meet face-to-face with those in need, she came to see the working poor as motivated entrepreneurs rather than dispirited charity cases.
With heart, hustle, and a ceaseless attentiveness to those she aims to serve, Jackley built Kiva into a renowned social enterprise that has facilitated more than $600 million in loans and helped lift millions of people out of poverty since its founding in 2005.
Jackley also reflects on the challenges Kiva's growth placed on personal relationships and her adventures since stepping away from the organization. These adventures include co-founding the pioneering crowdfunding platform ProFounder and serving as an investor and advisor with the Collaborative Fund.
She now describes her most important venture of all as raising her three young sons with husband Reza Aslan.
While the chronicling of Kiva's origins is in the same vein as Adam Braun's The Promise of a Pencil and Blake Mycoskie's Start Something That Matters, Jackley's Clay Water Brick provides an even more fulfilling reading experience by weaving in the stories of the working poor's world-class entrepreneurs.
These narratives provide a treasure trove of lessons for business and life, an Aesop's Fables of entrepreneurship.
The profiles are authentic, to-the-point, and poetic. Patrick the brickmaker "could have assumed that because he had nothing, he was nothing," Jackley notes. However, "Patrick saw opportunity where others saw none - in the ground beneath his feet - and he saw potential within himself." Brick by brick, Patrick has built a better life for himself and his community.
One of my personal takeaways from Clay Water Brick is Jackley's reminder to "always let other people decide for themselves what they need to feel empowered, valued, and happy, no matter how surprising their choices."
Indeed, confidence and community can come from having enough sugar for your tea each day and being able to invite friends to use your sugar in their tea.
I have also learned from Jackley that "Hope is a road." Hope is one of Jackley's great strengths; she possess the hope to envision better lives for people living in poverty as well as a better way to help them uplift themselves.
When we work collaboratively to remove man-made limitations and empower human potential, we create a path where formerly there was none. Step by step, we bring into being the more hopeful world we seek.
Journeying with Jackley in Clay Water Brick will fill you to the brim with hope, inspiration, understanding, and an abiding appreciation for the entrepreneurial spirit we each possess.
She also provides additional resources and calls to action on claywaterbrick.com for those looking to use their time, talents, and treasure to do good in the world.
Clay Water Brick is an engaging, worthwhile read equally applicable to Sustainable Development Goals policymakers, bootstrapping entrepreneurs, and those searching for ways to pay forward their passions in life.
The author's tenacity has given the world a truly phenomenal organization that continues to fight poverty through the power of personal connections and modest loans. And her profiles of entrepreneurs empowered through microfinance are timeless teachings on courage, self-confidence, and empathy.
Jessica Jackley wholly listens to those she cares about and serves; in her words you can hear the rising voices of other remarkable entrepreneurs who are creating hope and prosperity through their pursuits.
I hope in Jackley's words you also hear the voice of your own entrepreneurial spark, asking only for the kindling and belief to grow.
REAL LIFE. REAL NEWS. REAL VOICES.
Help us tell more of the stories that matter from voices that too often remain unheard.