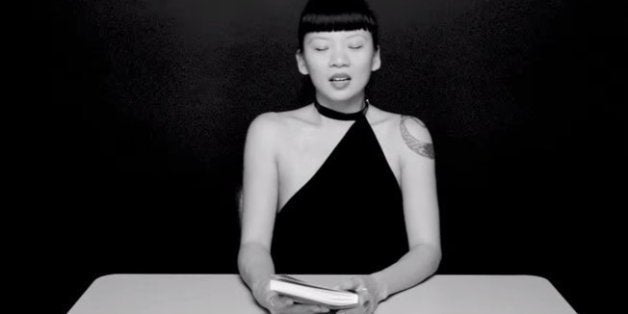 In the videos below, a series of women sit at a desk and read a book of their choosing aloud. As their reading session continues, you may notice a quickness of breath, some fumbling over easily legible words, light panting, shivering, giggling and moaning.
No, these physical reactions aren't responses to the texts themselves, but rather to an unseen assistant pleasuring said women with vibrators under the table. Eventually, they climax. The piece, by artist Clayton Cubitt, is titled "Hysterical Literature," and is slated to go on view as part of Mass MoCA's "Bibliothecaphilia" exhibition later this month.
"I sat the readers at a table," Cubitt told The Daily Beast, "and I showed what society wants to see on top of the table, and I hid the sex under the table. I wanted to see what people would react to more: what they could see, or what they imagined."
"Bibliothecaphilia" addresses the quiet, mystical allure of the library -- a space of escape, of solitude, of transcendence. With the rise of eBooks and library apps, these strange sacred spaces sometimes teeter on becoming obsolete. The group show features artists who unpack our appetites for libraries in all their physical and mythical glory.
While Cubitt's video series certainly touches on the love of libraries, it simultaneously explores themes of feminism, sexuality, hysteria and authenticity. The moving portraits, shot in stark black-and-white, are part fine art, part viral click-bait, part literary ode, part pornography.
Despite the obvious erotic appeal of Cubitt's project, the importance extends beyond just sex. For many of the female participants, the session presented an opportunity for women to proudly express their sexualities and retain their power -- a man is never pictured on screen. "This is my revolutionary act of selfishness," wrote one participant of her experience, "my virtual picket sign... my one-woman rally... my rebel yell... my sedentary march... a call for dialogue and understanding."
The series title, "Hysterical Literature," alludes to Victorian-era treatments for female "hysteria," which often incorporated vibrating patients. It also evokes associations to the religious ecstasies of the middle ages, as the subjects' spoken words are imbued with erotic ecstasy.
The films, at once intellectually and sexually stimulating, juxtapose the cultured pursuit of reading with the more deviant pastime of masturbation. "I don't remember exactly when I decided to combine this with reading." Cubitt explained, "At some point it occurred to me that the choice of books is such a personal one, that it could serve as a proxy for our idealized personality, while the physical distraction could try to destroy it. And that also allowed me to poke fun at the idea that our mind is somehow 'better' or more 'us' than our body. How nobly we view the act of reading, compared to the act of sex."
How nobly we view the act of art viewing, as well. You can see the videos in person at Mass MoCA starting January 24, 2015. Or you can head to YouTube to watch the erotic readings right now.
Support HuffPost
The Stakes Have Never Been Higher
Related
Before You Go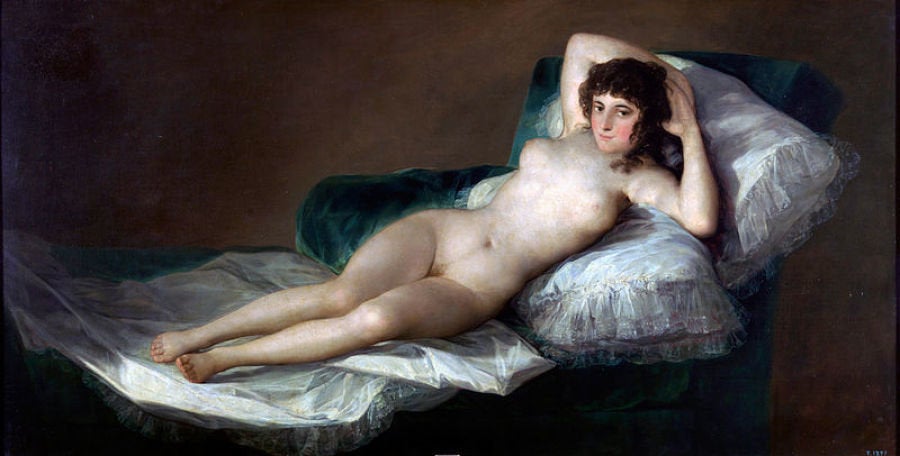 Art History's Most Erotic Artworks
Popular in the Community