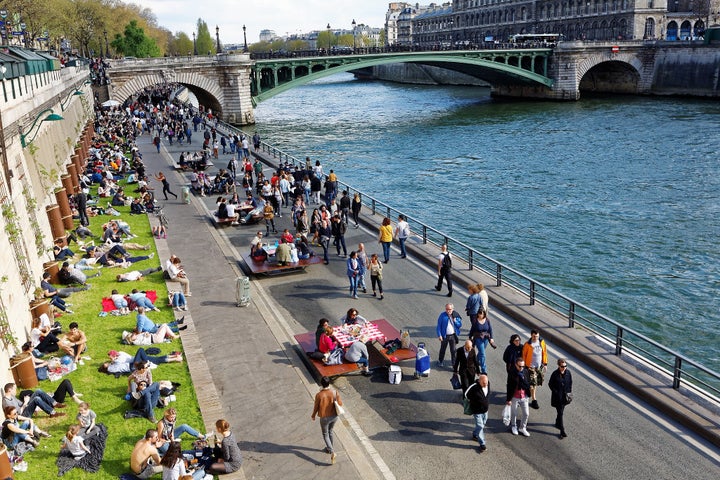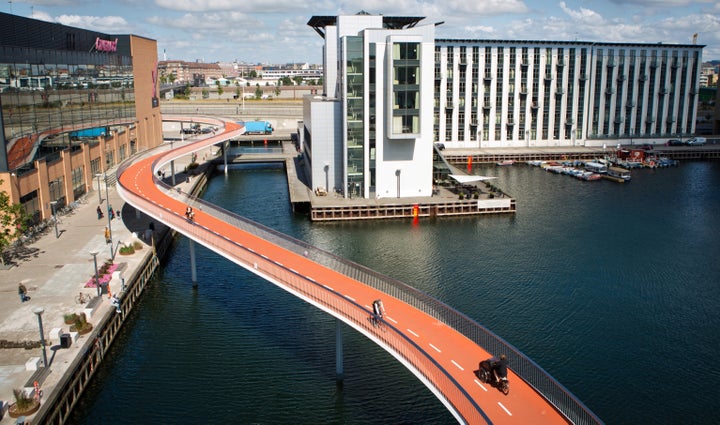 Anne Hidalgo, Mayor of Paris & Chair of C40
Frank Jensen, Lord Mayor of Copenhagen & Vice-Chair of C40
City life has always been associated with foul air. In pre-industrial cities, smoke from thousands of fireplaces blended with the smell of cows, pigs and sheep kept within city limits. Industrialization displaced the livestock, but brought thousands of smoke stacks with it. The post-war era saw urban industry cleaned up and moved to the outskirts of cities, but instead cars, busses and trucks conquered the urban landscape. For decades, leaded gasoline was a fact of life, and the toxic metal ended up in the lungs of children and in the soil of urban gardens. Now the lead is gone, but particle pollution, NOx and noise from millions of internal combustion engines still affect the quality of life and health of our citizens.
This needs to change. Half of all people on earth live in cities. We can no longer accept toxic air as part of urban life. It is not just another inconvenience to be tolerated, like crowded pavements, hungry pigeons and noisy neighbours. Air pollution is killing us and we must act now.
Today, it is not only realistic but necessary to clean the air in our cities once and for all.
First, the technology is ready. While each city is different and city leaders must decide how they want to take action, we firmly believe that the technologies to secure drastically lower emission levels – or zero emissions - are here. Electric motors and other technologies like gas and hydrogen are taking on the internal combustion engine as the only way to move things on roads. We cannot eliminate all polluting vehicles in one go, it will take time – but we can begin the gradual transition away from gas and diesel.
Second, cities have a responsibility to combat climate change and therefore to cut emissions. The ambitious aims of the Paris Agreement will never come to life if we do not transform the way our cities work. Research by C40 Cities – the network of 90 of the world's great cities committed to tackling climate change – has identified exactly what cities must do in the years to 2020 to prevent catastrophic climate change. This includes slashing the greenhouse gas emissions from the transport sector, which requires a rapid shift from both diesel and petrol vehicles, to low and zero emission vehicles. We must ensure that the fight against local emission and global climate change go hand in hand.
The ambitious aims of the Paris Agreement will never come to life if we do not transform the way our cities work.
Third, we must create liveable cities. As mayors, we are daily witnessing how neighborhoods thrive when there are attractive public spaces for people to walk, bike and enjoy without busy roads. And we see how noisy buses and polluting trucks suffocate public life if we let them dominate. If we want people to ride a bike or take a walk, we must at the very least commit to making the air they breathe clean.
We have designed cities for people for centuries until we began to plan them for cars in the 1950's. That period is ending, and we are making people the focus of city planning again. Providing for the most basic of all human needs – air to breathe – is front and center in that effort.
As mayors, we are committed to making air pollution a thing of the past. Through the C40 network, cities around the world are sharing ideas and pushing ambition to deliver clean air.
In Paris, we have restricted the oldest, most polluting vehicles from entering the city thanks to the creation of a low emission zone and the implementation of the Crit'Air stickers, combined with the development of clean public transportation. By removing cars from the right bank of the Seine, we have created a unique new space for pedestrians and cyclists.
Paris also recently announced plans to introduce schemes to rate cars based on their real-world emissions and their impact on air quality. The schemes will help consumers make better-informed choices about the environmental impact of the cars they drive and prevent car manufacturers from exploiting loopholes in existing labeling schemes.
In Copenhagen, a long and determined effort to expand bicycle infrastructure has made biking a real competitor to cars. Fifty-six percent of Copenhageners take the bike to work or study. This has been supplemented by massive investment in public transport with a new metro circle line opening in two years. Moreover, we have decided that the vehicles we buy for the city's own use have to live up to the highest standards, and we will similarly demand that our suppliers start using the most environmentally friendly vehicles. Furthermore, we will start phasing out diesel buses and replacing them with electric buses and are working on new plans to replace our fleet of harbor buses. And we are continuingly considering new initiatives to deter vehicle pollution.
Some might argue that the problems facing people in Paris or Copenhagen today are minor compared to the megacities of Asia. But as city leaders, we see our role as being on the forefront of defining how urban life in the 21st century should look like. Our citizens do not just accept air that is cleaner than in the 1970's or than Asian mega-cities today. They demand air that is simply clean. And they deserve it.
Calling all HuffPost superfans!
Sign up for membership to become a founding member and help shape HuffPost's next chapter
BEFORE YOU GO