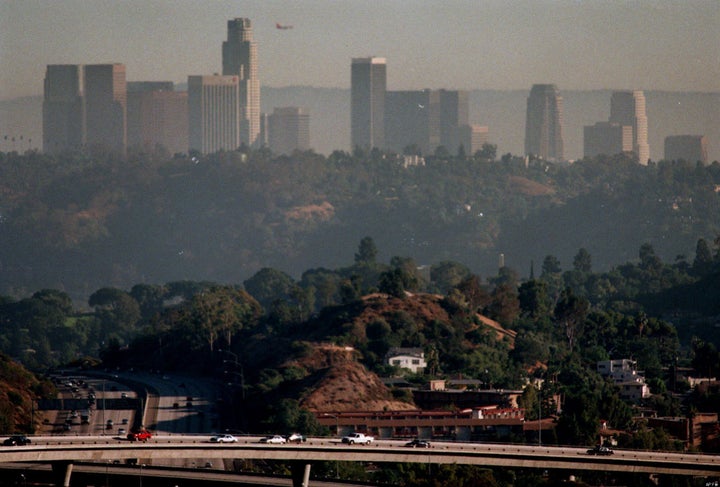 WASHINGTON (Reuters) - Looming U.S. rules that power utilities face on air pollution could create nearly 1.5 million jobs over the next five years, according to a report.
Engineering, construction and pipefitting are some of the professions that could see a rise in jobs as U.S. Environmental Protection Agency rules push utilities to invest in new capacity and pollution controls, said the report "New Jobs - Cleaner Air". The report was commissioned by Ceres, a coalition of environmentalists and institutional investors.
Republicans and some Democrats in Congress have slammed the EPA's looming air rules on utilities as "job killing", saying they could push older coal plants into early retirement and raise electricity prices.
But the report, produced by researchers at University of Massachusetts Political Economy Research Institute, said investments to comply with the Clean Air Act have been good for the economy. It quoted the Office of Management and Budget, which said in 2003 that every dollar spent on compliance with the act since 1970 has led to $4 to $8 in economic benefits.
"The bottom line: clean air is a worthwhile investment," said Mindy Lubber, president of Ceres.
Most of the nearly 1.5 million jobs would be temporary, lasting through 2015 and depend on plants spending nearly $200 billion on pollution controls and building new capacity.
As utilities build new power plants a net of more than 2,000 permanent jobs in operations and maintenance would be created, even though many older plants could be closed, the report said.
In addition, the clean air rules can create jobs not counted in the report, such as in exports of domestically produced technologies like scrubbers that capture pollutants before they reach smokestacks.
"It's clear that clean energy investments that will be made to meet the federal Clean Air Act and state regulations will not only save thousands of lives and save billions of dollars in health care costs, but will also create almost 300,000 jobs every year," Senator Tom Carper, a Democrat who has sponsored air pollution bills, said in a statement.
The report looked at EPA rules designed to reduce emissions in the eastern half of the country of smog-causing chemicals, known as the Transport Rule, and to cut output of mercury and other hazardous pollutants from boilers, known as the Utility MACT rule.
Analysts say these rules are more certain than the EPA's new and looming rules on greenhouse gases, which several bills in Congress seek to stop or delay. The EPA is required by a court order to issue the rules on mercury.
Not everyone was sure that the rules on traditional pollutants would create new jobs. Dave Raskin, a lawyer representing power companies at Steptoe and Johnson LLP in Washington, said it was hard to predict whether power companies would be able to invest in large amounts of new capacity, because it depended on whether they would be able to raise rates on the power they sold.
"Will the money actually be spent or will the coal plants be shut down because the people who have to spend this money can't recover it from ratepayers?" he said.
(Reporting by Timothy Gardner; Editing by Lisa Shumaker and Dale Hudson)
Related
Popular in the Community