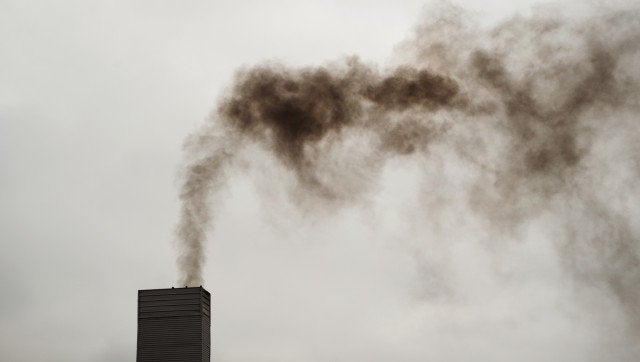 Energiewende might be the most important German word to ever enter our American vocabulary.
As we transition into President Obama's second term, and as coal consumption in the global energy market continues to climb, Clean Break is the most inspiring and downright revelatory book to cross my desk this year.
Never has a book been so timely; rarely has a book on a country's journey to a clean energy future unfolded with the verve of a page-turning bildungsroman, with all the facts and figures to lay out a roadmap for our nation's own transformation.
Written with the skill and intrigue of an investigative journalist tracking down a mystery, Davidson takes us on a fact-finding journey to Germany's corridors of power -- from politics to the prairies to the Black Forest -- to understand how Europe's most important industrial power has managed to meet such an ambitious plan for renewable energy production. Davidson is the author of several books, editor of the Phoenix Sun online website, and long-time contributor on energy and environmental issues.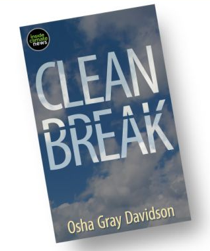 In a series of clear-eyed dispatches that should be required reading for policymakers, policy wonks and consumers alike, Davidson presents some basic tenets of any plans for a power shift in our own dirty energy ways. Here are three -- of many -- that leaped out at me:
Getting beyond a "discussion" about climate change:
Such a massive power shift may sound impossible to those of us from the United States, where giant oil and coal corporations control the energy industry and the very idea of human-caused climate change is still hotly contested. Here in Germany, that debate is long over. A dozen years of growing public support have driven all major political parties to endorse the Energiewende. If a member of parliament called climate change a hoax or said that its cause is unknown, he or she would be laughed out of office.

"The fight now, to the extent that there is one, is over the speed of the transition," Jens Kendzia told me as we stood on the Reichstag roof.
Decentralization and democratizing our energy policy:
"The solution to our energy problems, from nuclear to climate change, can't be a centralized one," Eva Stegen explained to me as she piloted us through the cloud-banked mountains of the Black Forest in her three-wheeled electric car. As communications director for EWS, Germany's first clean energy cooperative, Stegen had no doubt explained all of this many times, but she is so enthusiastic about the Energiewende that she answered my most basic questions as if she were hearing them for the first time.

"Einstein said that the way that leads into a catastrophe cannot be the way that leads out," she said, rounding a corner in the little, neon green car. "Centralized power is the problem. So we needed to find a new way. And that is what the EEG gave us."
Turning cities into communities of the future:

A trip across Hamburg is like visiting the launch pad of Germany's renewable energy revolution, or Energiewende. Planners call it the "built environment," a term that includes buildings, parks and the transportation system that connects them. How a city handles these ho-hum elements determines everything from energy usage to greenhouse gas emissions to the quality of life enjoyed by residents.

Without this carefully designed platform, the Energiewende would have never left the ground. So my subway ride wasn't just a way to explore Hamburg's built environment, it was an essential part of it, starting with my short walk to the U-Bahn stop. Ninety-nine percent of Hamburg residents live within 300 meters (328 yards) of a rail or bus stop, a figure that bests any major city in Europe or the United States. It's also one of the primary reasons Hamburg was crowned European Green Capital in 2011. Germany's second largest city, which is also its busiest port, shows "how an industrial city can help lead the green revolution," as an editor at Architectural Record put it.
Germany's plan is not infallible, of course, nor is it alone in its goal to operate on 80 percent renewable power by 2050 -- Scotland recently announced its intention to become 100 percent renewable by 2020.
But as Davidson expertly shows, Germany's Energiewende demonstrates that the issue of climate change and transitioning off dirty fossil fuels should no longer be seen as "a problem," as one analysts explains, but a "task" to be accomplished.
Clean Break is a huge leap in making that task a vital part of our American energy policy.
Popular in the Community