One barber gives back to those in need one haircut at a time.
Nasir Sobhani, a 26-year-old based in Melbourne, Australia, spends most of his week cutting hair. But on his one day off, the barber, who is a former drug addict, takes to the streets and gives haircuts to homeless people as part of an initiative he calls "Clean Cut, Clean Start."
The 26-year-old, aka the Streets Barber, began his initiative about a year ago as a way to show his appreciation for his sobriety, as well as help people in need get a new beginning, the Herald Sun reported.
It's this selflessness that's the subject of a recently released short documentary, "The Streets Barber."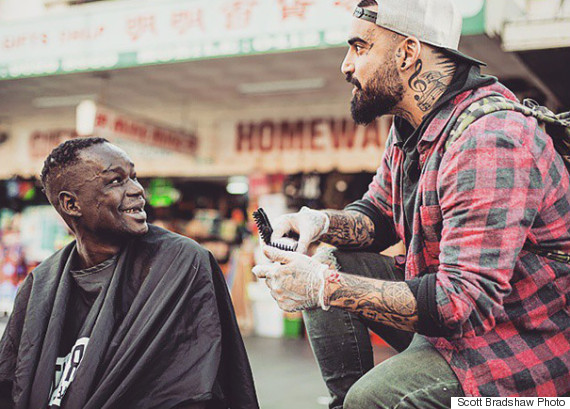 Sobhani, right, with one of his homeless clients.
Photo Credit: Scott Bradshaw
"A haircut can do so much for someone ... and that's what I named what I do 'Clean Cut, Clean Start,'" Sobhani says in the documentary. "I'm hoping with a clean cut -- it's as simple as this -- you'll just have a clean start to life."
On his volunteer days, Sobhani sets out on a skateboard with his barber's kit on hand. As he cuts hair for the homeless, he documents their transformations as well as their stories on his Instagram page.
He says that idea for the initiative was hatched after he had moved to Melbourne from Canada about three years ago following his completion of rehab, according to the Herald Sun. At the time, he was working as an apprentice barber. One day, he spoke to a man who was cleaning the windows of the barber shop, who was himself a recovering heroin addict. The man had been sober for about a month and decided to celebrate with a haircut. After the cut, the man's mother came by and took pictures of his new look, tearing up.
That got Sobhani thinking.
"It was at this point that I realized that if I could help encourage this change for a guy and all I'm doing is just what I love doing, then maybe I should keep doing it," he told the Herald Sun. "You already have a newfound confidence when you get a haircut, and now imagine what it's like for someone who's really been in a bad place in their life."
Sobhani, who credits his Baha'i faith for playing a large role in his sobriety, says that he feels connected to many of the people in need as he recognizes some of their attitudes and emotions from his own life.
"I remember the days of when I just used to just hate myself and not even look at the mirror without crying because I would just be so disgusted at who I was," the barber said in the documentary. "And I find that embedded in a lot of my street clients. They feel so ashamed of who they are."
Through his work, he hopes to make them feel valued.
"A human interaction with them, companionship from someone who just genuinely wants to know about them is going to really help them out," he told the Herald Sun. "So letting them know that they are worthy of human interaction is actually the main thing here."
To learn more, visit Nasir Sobhani's Instagram page here.


Like Us On Facebook

Follow Us On Twitter
Related
Before You Go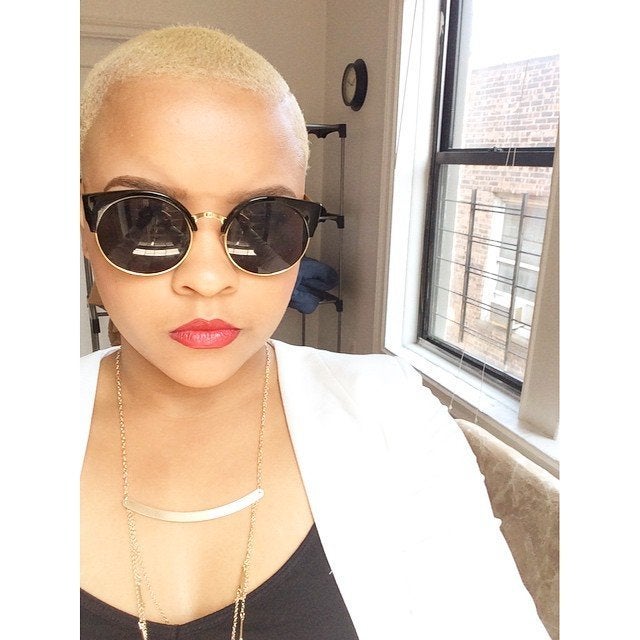 Natural Hair Haircut Inspiration