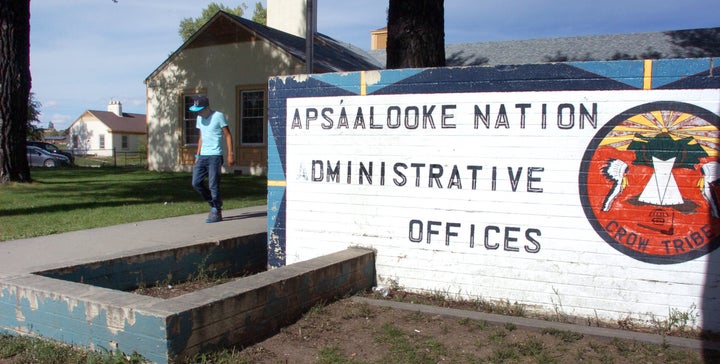 The Department of Energy announced on Tuesday that it would provide $9 million for clean energy projects on tribal lands across the United States.
The money will help 24 American Indian and Alaska Native communities selected by the Energy Department save money and reduce carbon emissions, according to Christopher Deschene, director of the department's Office of Indian Energy Policy and Programs. 
Despite the government's effort to reduce carbon emissions in tribal areas, oil and gas extraction remains a major source of revenue and employment in many American Indian communities. 
"There will be always extraction of oil and gas on Indian lands," Tyson Running Wolf, tribal secretary for the Blackfeet Nation in Montana, told The Huffington Post.
While the Blackfeet are not a part of the clean energy project, two other tribes in Montana -- the Crow and Chippewa Cree -- did receive portions of the funding.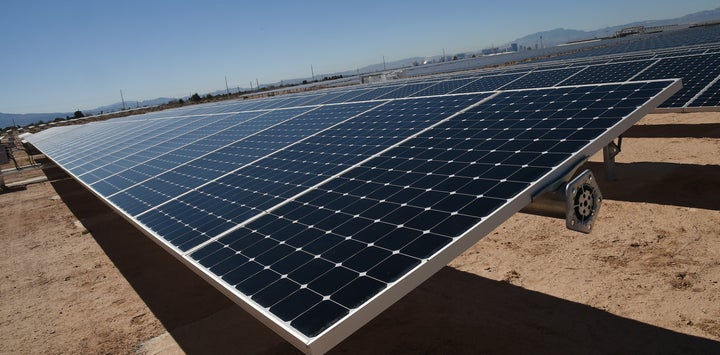 Running Wolf and other Blackfeet leaders fought for decades to stop oil and gas drilling at the Badger-Two Medicine area, land sacred to the tribe near Glacier National Park. Under pressure from tribal members, last week President Barack Obama canceled an oil drilling lease belonging to Louisiana-based oil company Solenex that would have allowed it to drill in the area. 
"We are opposed to development in Badger-Two Medicine. We hold that place to be sacred," Running Wolf said. "But we're not opposed to oil and gas development on the Blackfeet reservation."
The Blackfeet and other tribes see exploiting fossil fuel reserves on their land as vital to their economic development.
"We rely on coal just as [other tribes] rely on salmon," CJ Stewart, a senator of the Crow Nation, told HuffPost in an 2014 interview. "All tribes share one common enemy, and that enemy is poverty."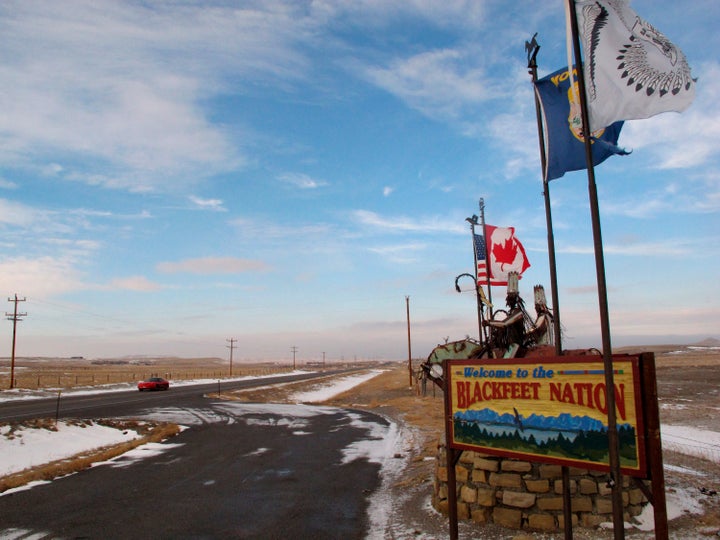 For years, oil and gas drilling was a boon to tribal communities near the Bakken oil fields in Montana and North Dakota. The Mandan, Hidatsa and Arikara tribes at the Fort Berthold reservation in North Dakota collected about $1 billion in oil and gas revenue between 2008 and 2014.
But hasty development and plummeting oil prices turned the oil and gas boom into a painful bust for some tribes. Fossil fuel extraction also comes with environmental risks -- especially oil and chemical spills -- and accelerates climate change. 
Tribal communities in the U.S. are particularly vulnerable to the effects of a changing climate. They tend to be restricted by reservation boundaries and have high rates of poverty and unemployment. Poverty and relative immobility make it difficult for groups to relocate to avoid effects of climate change, such as drought. 
For some tribes, including the Blackfeet, shifting to renewables might make economic and environmental sense, Running Wolf said. But if oil prices go up, he added, his tribe would not hesitate to extract its untapped oil reserves. 
"We would tap into it if it came down to it," Running Wolf said. "We have to do something for our economic development."
Calling all HuffPost superfans!
Sign up for membership to become a founding member and help shape HuffPost's next chapter