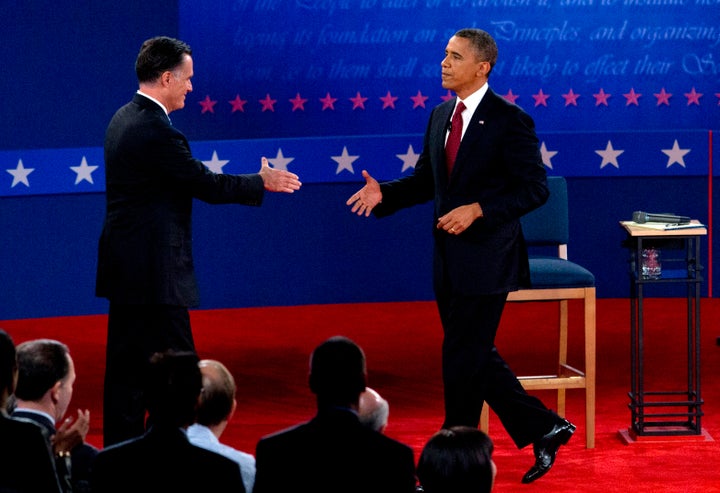 An ongoing argument in the presidential election campaign is whether Gov. Romney's or President Obama's positions are better for small businesses on issues such as government regulation and energy policy. I asked David Levine for his opinion.
Levine is cofounder and CEO of the American Sustainable Business Council (ASBC), a growing non-partisan coalition of business networks and businesses committed to creating a vision, a framework and policies that support a vibrant, just and sustainable economy.
Founded in 2009, ASBC's mission is to inform and engage business leaders, and to educate policy makers and the media, about the need and opportunities for a sustainable economy.
ASBC and its organizational members represent more than 150,000 businesses and more than 300,000 individual entrepreneurs, owners, executives, investors and business professionals across the United States. Members cover the gamut of local and state chambers of commerce, microenterprise, social enterprise, green and sustainable business groups, local living economy groups, women business leaders, economic development organizations and investor and business incubators
Here's what Levine had to say.

Both presidential candidates have highlighted the value of small businesses in creating jobs. How important is mitigating and adapting to climate change to small business development and success?

There is particular concern among our members about the consequences of human-induced climate change. As the World Bank's World Development Report 2010 argues, "Economic growth alone is unlikely to be fast or equitable enough to counter threats from climate change, particularly if it remains carbon intensive and accelerates global warming." The World Bank goes on to say, "climate policy cannot be framed as a choice between growth and climate change. In fact, climate-smart policies are those that enhance development, reduce vulnerability, and finance the transition to low-carbon growth paths."
Businesses of all sizes will be hurt by the failure to address climate change. Many small businesses have taken innovative steps to use clean energy and to make their operations more energy efficient. Small businesses, lacking the resources of major corporations, will be harder hit by climate change and stand to gain considerably from efforts to reverse it. Small businesses will be hit with increasing liability and insurance premiums as storms and other impacts of climate change become more prevalent. These are funds that are better used on building their businesses and creating more jobs.
In addition, consumers are increasingly demanding products and services that utilize clean energy. By making these resources more readily available through policy and market incentives, businesses can better meet this demand.

Is there a legitimate federal role in climate mitigation and adaptation?

Yes. Absolutely. Only a federal approach can address these challenges at the scale required. In order for mitigation to be effective it must cover the big emitters, and there's no way to tackle that except at the national level. Many other nations already have -- all the signatories to the Kyoto Protocol -- and this proves that it can be done.
In the longer run, it will have to be done at the federal level in places like China (which is now the world's largest emitter) and India too, not just in so-called developed countries. While smaller, local efforts like California and the northeastern climate program can be effective regionally, the only way to avoid dangerous changes to the climate that would disrupt economies and nations is to seriously mitigate emissions, to keep atmospheric concentrations below 350 ppm. And that cannot be done if the countries that account for the vast majority of emissions do not take federal action to regulate emissions, put a price on carbon and incentivize clean energy solutions.

Our primary focus at ASBC is mitigation. Business is and can continue to play a very important role in shifting markets to clean and renewable energy. Government has a role in working with business to catalyze the necessary innovations as it has done for new technologies in the past. Proposals like Clean Energy Victory Bonds are a funding mechanism the government can establish to provide long-term private investment in clean energy technologies.
In a national independent poll of more than 500 business owners commissioned by ASBC and other business groups, 61 percent agreed that we need to establish standards that move the country toward energy efficiency and clean energy.
We also recognize, however, the importance of adapting to climate changes that already are inevitable. There are two ways to do adaptation. It can be done in a systematic planned way, by understanding who is vulnerable to climate impacts -- for example, who's most likely to be affected by drought, heat waves, wild fires, sea level rise, storm surges or floods. The government is the only entity that has both the capacity and the mandate to collect geographic data that are needed for adaptation. If every electric utility had to put up a satellite to map the coastline and do its own climate modeling, that kind of planning would never be done.
The other way to adapt to climate change is on an emergency basis, when the floods and droughts start affecting basic services and threatening lives and livelihoods. Crisis is a terrible crucible for thoughtful decision-making. The only way to do adaptation right is with widely available information that is expensive to collect and maintain. That is one essential role for government. It's not the only role for government, but it's a good example.

Finally, we heard in the presidential debate that government regulations are strangling small businesses. But 93 percent of the business owners in our poll agreed their companies can live with some regulation if it is fair, predictable, and reasonable.
How would you rate each candidate's energy policies from the business perspective?
We strongly support the Production Tax Credit to help advance wind energy. This is a policy that Gov. Romney has opposed and President Obama has supported.
Both purport to have an "all of the above" energy strategy, but Gov. Romney relies heavily on traditional fuel sources as a priority -- oil, coal and gas.
ASBC has been an opponent of the Keystone Pipeline and encouraged the White House to reject the proposed pipeline project. We believe that the lack of jobs and true costs of doing Keystone make it bad economic bet. Increasing the use of carbon intensive tar sands moves us further away from mitigating the impact of climate change.

We need a long-term energy policy that moves us to a clean energy future, that creates energy independence and that enhances national security -- and at the same time better serves our businesses.
An emphasis on renewables such as wind, solar, geothermal and biomass has to rise to the top. So far we see the president's record on pushing these technologies as strong. Gov. Romney has articulated some support but a less clear agenda to advance these technologies.
ASBC does have concerns about both candidates' position on hydrofracking. We appreciate the President's recommendations that regulations be created to ensure that gas extraction isn't contaminating groundwater, jeopardizing public health, or leaking methane, which is potent greenhouse gas. However, the use of fracking is outpacing the ability of localities, states and the federal government to regulate the gas industry. The jury is still out on whether shale gas can be produced safely.
Bill Becker is Executive Director of the Presidential Climate Action Project. David Levine is a member of the project's National Advisory Committee.
Popular in the Community