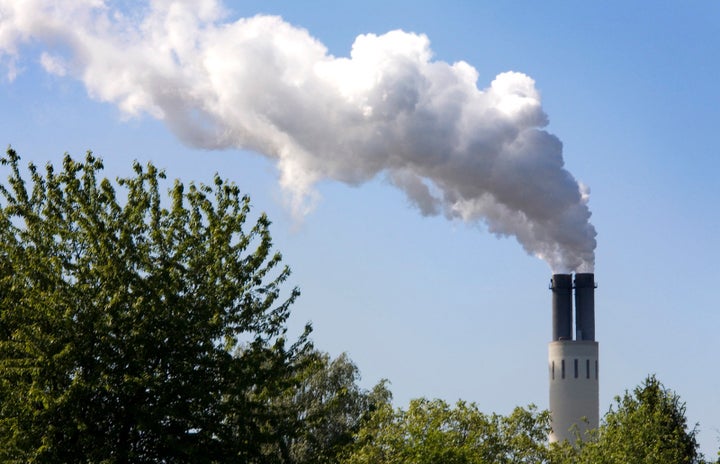 On the eve of California's landmark, first ever cap-and-trade auction, voters in three Western states were asked some key questions: Should polluters be held financially accountable for their climate pollution emissions? And if so, how should the resulting funds be spent?
The results of this new poll show significant support for putting a price on carbon pollution, as well as funding clean energy and innovative infrastructure. The poll was made public at Greenbuild 2012 in San Francisco, the world's largest conference and expo dedicated to green building, and was conducted by Lake Research Partners on behalf of the BlueGreen Alliance, Natural Resources Defense Council (NRDC), Ceres, and the U.S. Green Building Council.
According to the poll, 56 percent of voters in Washington, Oregon and California favor a proposal to "reduce climate pollution and invest in clean energy by charging large companies for the pollution they create that contributes to climate change." Only 20 percent oppose it, while 24 percent are undecided. This is the basic idea behind the cap-and-trade system that California just launched.
Cap-and-trade is a market-based approach that controls carbon dioxide emissions by giving an economic incentive to reduce them. This system sets a limit -- or cap -- on the amount of carbon that can be emitted, and then sells allowances to those that wish to exceed the cap, which generates revenue for -- in this case -- the state of California. The revenue from California's system will be used to spur clean energy growth, creating good jobs making the state more energy efficient and moving it to cleaner, renewable energy. Although cap-and-trade is just starting up in California it has been successful, raising $290 million in the first auction, and it's clear there is support in Western states for the idea that those creating the pollution should help move America to cleaner energy sources.
Additionally, voters were overwhelmingly in favor of updating America's innovative infrastructure, with 71 percent in favor of clean fuels, electric vehicles, bus rapid transit and commuter rail. Innovative infrastructure is vital to the U.S. moving forward on cleaner energy sources. Voters clearly understand that without electric vehicle charging stations, electric vehicles won't be as viable. Additionally, making sure transit options are available is also important in the minds of voters.
Voters said they support these efforts because they believe we have a responsibility for future generations and that investments in clean energy and infrastructure can provide good middle class jobs that won't be outsourced to other countries.
Looking at this graph from the poll, it's clear there is tremendous support for clean energy and innovation infrastructure investments.
The clean economy and the infrastructure to power it are going to be at the forefront of economic growth long into our future. Seeing that people recognize that, as well as the economic opportunity growing clean energy and innovative infrastructure will provide, is heartening. Moving America to clean energy is a priority for voters and a necessity to address the growing climate crisis. By putting a price on carbon, we can provide an incentive to companies to cut global warming pollution and raise the funds to invest in cleaner energy, better transit, and jobs that can't be outsourced.
Related
Popular in the Community