The wheels haven't come off, but global investment in clean energy, after racing ahead ever faster for several years, is now barely putt-putting along.
Bloomberg New Energy Finance reported this week that third-quarter 2012 investment – $55.6 billion – fell 5 percent from the second quarter, and was off 20 percent from the same quarter in 2011.
Unless there's a remarkable turnaround brewing right now — and nobody's seeing any such thing — 2012 could give us the first significant year-to-year decline in clean energy investment since Bloomberg began tracking the data in 2004: Through three quarters in 2011, clean energy investment was at $196.4 billion; year-to-date 2012, it's at $164.2.
"The fact that 2012 looks like being a down-year is disappointing, but not surprising – indeed we predicted as much in January," Michael Liebreich, chief executive of Bloomberg New Energy Finance, said in a statement. The decline should not be exaggerated either. The third quarter figure was still well over $50 billion – roughly equivalent to investment in the whole of 2004."
One of the big gaps in this year's investment compared to last year is in asset finance of utility-scale projects – things like wind farms, big solar arrays and biofuels plants. In the recently ended quarter, $32.3 billion flowed into such projects, way off the $49.5 billion seen in Q3 2011.
Blame it on policy uncertainty, exemplified best, perhaps, by the state of the production tax credit for wind power in the United States. Big wind projects surged last year as companies raced to qualify for the expiring subsidy by getting their developments up and operating before the Jan. 1, 2013, deadline. But in the past several months, turbine manufacturing plants, tower plants and others in the industry have been reporting a dearth of orders, indicating that plans for new plants are being put on the shelf.
Similar uncertainties have also been in play in the U.K. and Italy, Bloomberg said.
But there's another, much healthier reason investment has slowed: "(R)ecent sharp falls in the costs of wind and solar photovoltaic technologies have meant that the same megawatt capacity can now be purchased for significantly fewer dollars," Bloomberg said.
Related
Before You Go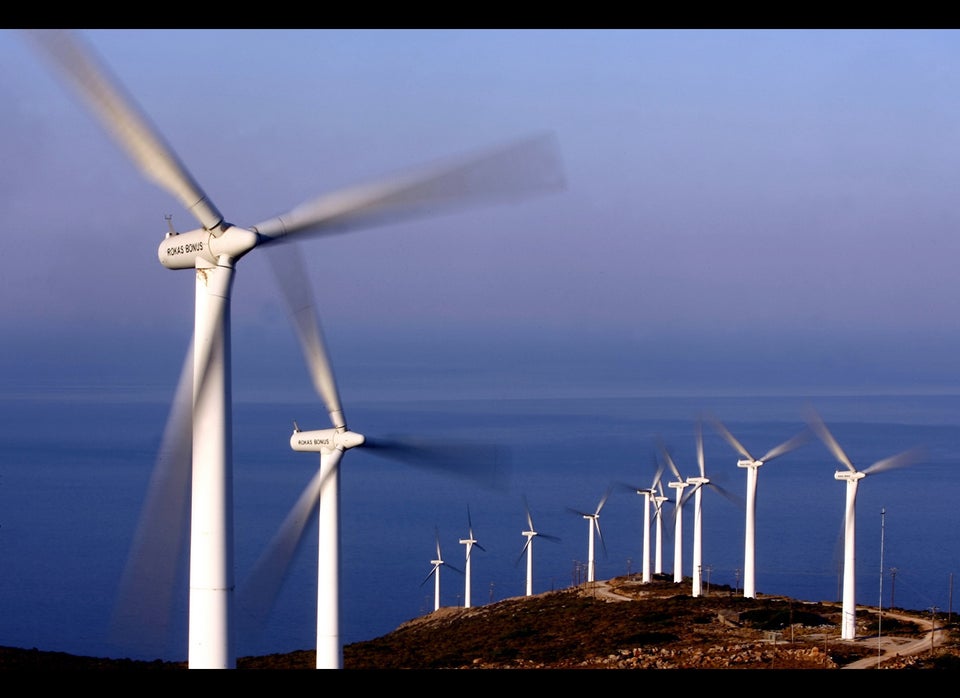 Wind Turbines Around The World
Popular in the Community