WASHINGTON -- Less than two days after the government shut down, there are now more than 17 Republicans who say they're ready to pass a bill to fund the government with no strings attached, giving the House the votes it needs to pass a clean funding bill.
All 200 Democrats would need to stick together and team up with those Republicans to pass the bill, but House Speaker John Boehner (R-Ohio) would have to be willing to put it to a vote, which so far he has given no indication he will do. But if he does, the votes appear to be there. The Senate would pass the bill in no time, sending it to be signed by President Barack Obama and ending the shutdown.
Read the tally here to see who those House Republicans are, and why they say they're done with trying to force through provisions on Obamacare before agreeing to keep the government running.
Of course, we'll update the list when, or if, more come in.
This is a developing story and has been updated.
Before You Go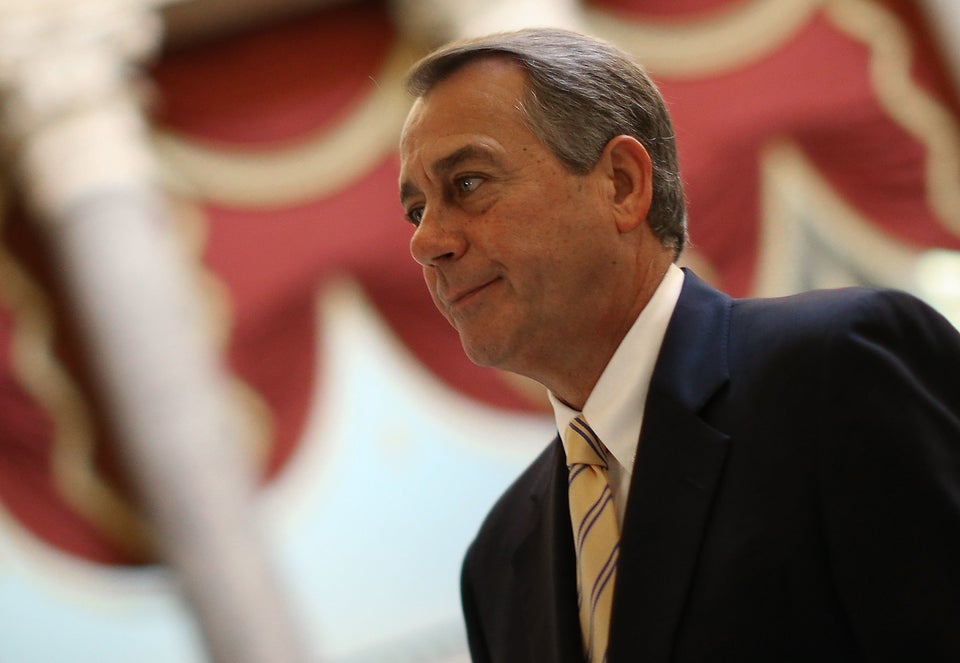 John Boehner's Shutdown Showdown Stares
Popular in the Community