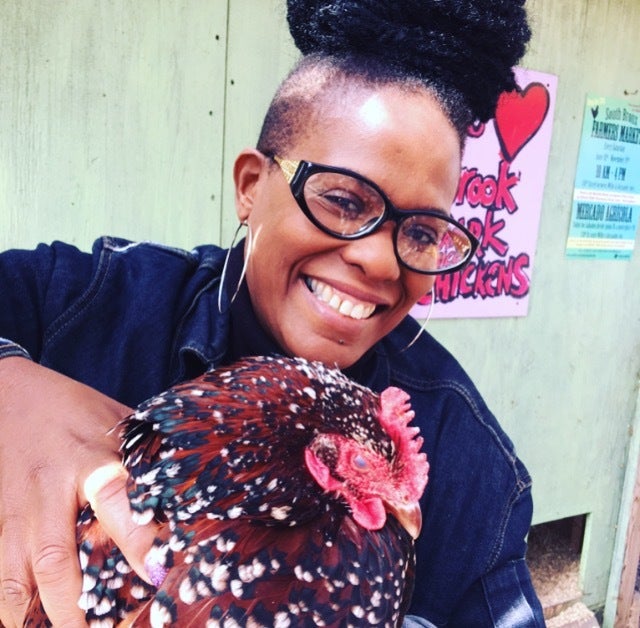 Welcome to my new series that features sustainable friends and trends around the globe ( but mostly New York City). As a two-time Emmy nominated 'clean' makeup artist and urban farmer with over 25 years in the industry, I am a wellness warrior. NOT the crunchy granola type, I like hip people and argue about hip-hop. I down wheat grass juices on my way to drink wine with friends. From The Galapagos Islands to the island of Manhattan, I will explore all things relevant (and irrelevant) on the topic of clean and green, but I have to warn you I'm sometimes mean!
NYC Based Restaurant The Greek Makes Organic Feta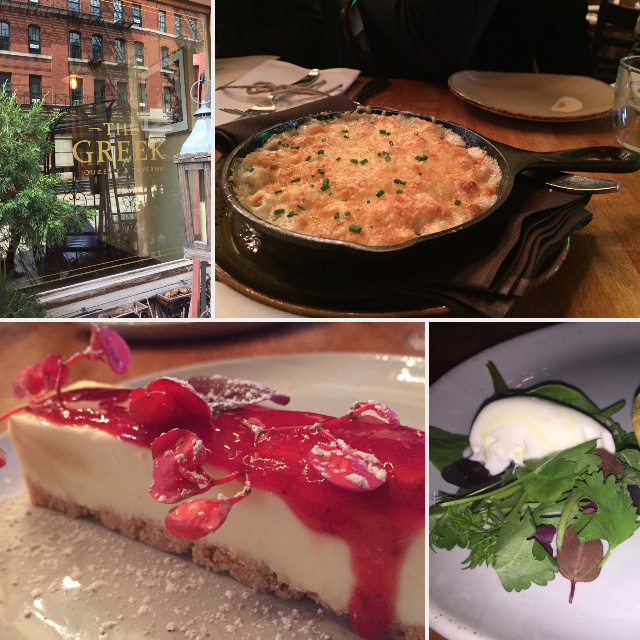 I love cheese! What I love even more is organic cheese. I have always loved feta, but never realized how many recipes you can make with it until last week. I was invited to attend a private lunch at Michelin Star resturant The Greek in Tribeca.I had the opportunity to experience an entire feta feast. Executive Chef Dionisis Liakopulous prepared exquisite dishes made with EU certified organic feta cheese by Family Farm Feta. I experienced my first ever feta macaroni and cheese, as well as feta cheesecake! If I had Tupperware in my purse I would have taken the mac and cheese home! It was that good. The ambiance and decor at The Greek is upscale and homey at the same time. I have to warn my stiletto rocking ladies that this spot is on a street made of brick, but I'd twist my ankle any day of the week to get to The Greek.
Dr's Orders put You in a Super Sexy Midtown Smood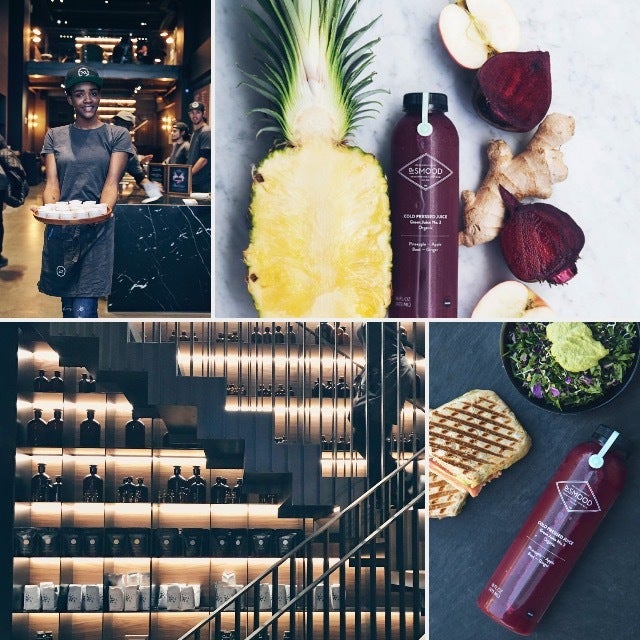 Organic juice bars are popping up everywhere in NYC. This is a good thing but, in terms of ambiance, it's also becoming a boring thing. Organic is sexy! When you put something organic in your body, every cell experiences what can only be described as orgasmic! It makes you feel G-o-o-o-d....... Where you consume this should be a reflection of what your body is experiencing. Introducing Dr. Smood ( smart food, for a good mood). When you chill here you actually feel what your body is experiencing. I actually had no idea about this space, until I was invite by a blogger friend for a friends and family event. Now its my favorite place to chill! This midtown boutique is crazy, sexy, cool. This boutique/cafe concept offers an array of organic juices and foods. My favorite is the kale works salad. They actually massage the kale to make it soft and more palatable. Once you learn the story of how Dr. Smood was created (boy meets girl, boy falls in love with a girl, girl loves to eat healthy organic food) You understand the vibe. It's all love! They are new to the big apple but the chain currently hosts other locations in Miami. The Big Apple welcomes you! I noticed at their Miami location they host a DJ some evenings. I hope they bring that concept here! I would love to party with Dr. Smood.
A Middle Finger to the Once a Year Earth Day Concept!
Last month many of you celebrated Earth Day because it was on the calendar, but not me. For me Earth Day is every day, I mean I do live here. Sometimes I get caught up in my everyday tasks, like complaining about the subway being late or the lack of money in my bank account. I used to stop and take deep yoga breaths like all of the soap box preaching yogis say to do. Now to remind me of what's truly important I hold my breath until I can't anymore. This simple act makes me remember that nothing is as important as the air we breathe. You realize this quickly when you have none. The way we are destroying the earth, non-breathable air might become our reality. If you think it is far-fetched remember that Donald Trump is now President of the United States. So I'm not doing the one-day kumbaya version of this tradition. That gets the finger! Every day is my Earth Day. It should be yours!
Organic Spa Magazine Brings it all Together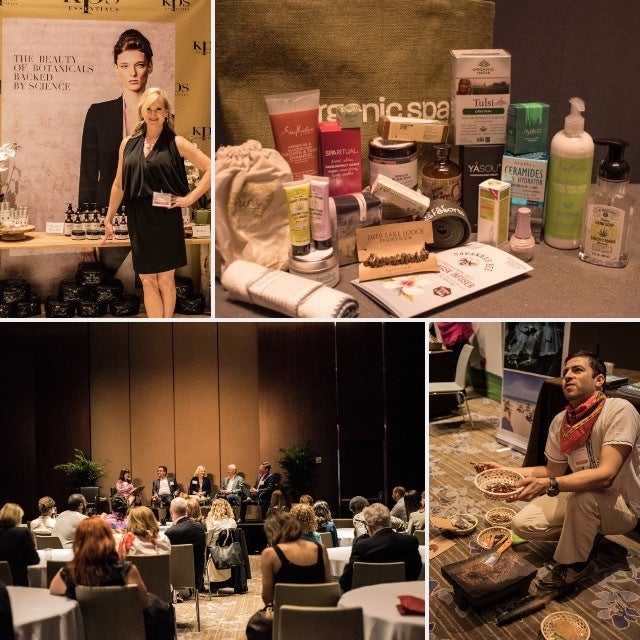 Now that I have given a middle finger for the concept of only celebrating Earth Day once a year, I have to give a high five to a great event hosted by Organic Spa Magazine. Don't let the name fool you! Organic Spa Magazine is not just about spa hopping around the world (but yes, they do feature some fabulous organic spas). The magazine is about supporting a clean living lifestyle. This year they held their annual media wellness and travel event at the Conrad Hotel in Tribeca. This hotel is out of this world (I love just sitting in the lobby)! I have been attending this event for the last few years, and I love the fact that I'm around other true 'greeners'. The event is an afternoon of great people, brands with integrity, amazing food (and yes there was a nice swag bag of organic goodness). This year they did things a bit differently and had two symposiums: one on beauty and wellness, and the other on wellness travel. I actually learned a thing or two that day (even more props to OSPA).
Here is what Rona Berg, the Editor- in - Chief had to say about the event:
"This year, at Organic Spa Magazine, we are celebrating our 10th anniversary. It's a good time to be a leader in wellness and sustainable lifestyle. The natural beauty and personal care market is forecast to reach $46 billion by 2018, healthy eating is $574 billion and the UN designated 2017 as The Year of Sustainable Tourism.
We decided to get some conversation going around wellness, beauty and sustainable travel this year, and expand our annual Organic Spa Media Event with a Wellness Around the Globe symposium. I created six panels for our symposium which featured experts from the spa and travel realm, including Sallie Fraenkel (Mind Body Spirit Network), as well as beauty and wellness experts like Latham Thomas (Mama Glow), Amie Valpone (The Healthy Apple), Barbara Close (Naturopathica Chelsea), Shel Pink (SpaRitual) and more."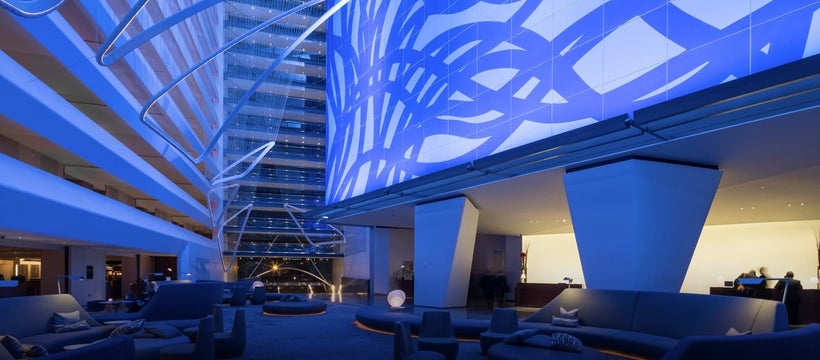 Until next time stay clean and green!
About the author: Karim Orange is a two-time Emmy nominated makeup artist and green beauty expert, specializing in clean beauty, makeup and skincare. She is an active urban farmer who advocates for quality food, regardless of social economics. She enjoys traveling cross country by train, and sharing stories with others along the way. thatgirlorange.com
Calling all HuffPost superfans!
Sign up for membership to become a founding member and help shape HuffPost's next chapter
This post was published on the now-closed HuffPost Contributor platform. Contributors control their own work and posted freely to our site. If you need to flag this entry as abusive,
send us an email
.