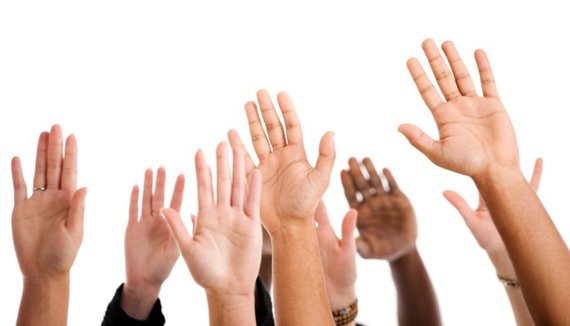 Getting a grasp on the true reality of your business without any filters is a huge benefit to any leader, particularly a CEO.
My family and I are huge fans of the international phenomenon we know today as Cirque du Soleil. We are amazed and dazzled with each show and wonder how they can continue to innovate and surprise their audiences time and again. Guy Laliberté is the man behind Cirque du Soleil, the most famous circus ever, an international phenomenon that constantly reinvents itself. But he first performed on the streets in Europe and in Quebec. He started as a folk musician, learning the harmonica and accordion, and on his overseas travels busking across Europe, he picked up the art of fire-breathing and expanded his street routine. Later, when he tried his hand at a "real job"--working in a hydro plant in Quebec--he lost it after a labour strike. This was when he joined a troupe of acrobats who specialized in stilt walking.
In school, Laliberté had garnered experience at putting on events, which helped him organize a large summer fair involving his troupe. One show led to another. After a couple of years Laliberté got a big break in 1984, winning the right to put on a huge celebratory event in honour of Jacques Cartier's discovery of Canada. This gave rise to the Cirque du Soleil--which was originally conceived as a one-time thing until the provincial government provided a grant to turn it into a touring event.
Over the course of 25 years, Laliberté turned his circus into a multibillion-dollar company, developed the biggest theatre production group in history, and created work for thousands of circus artists and artisans across the globe. What genius!
I appreciate stories like these because they demonstrate how difficult it is to have success in any field. Laliberté went through the ranks even before there were ranks. He proved that genius walks next to relentlessness. He knew how to do every single job in the circus because he had done each one himself. Success does not just fall in your lap, it is usually well earned, deserved and fought for.
A leader has to know first-hand how the various aspects of the business work, or at least the fundamentals. There is no better way to learn than by being involved in the day-to-day of those areas. You can set proper expectations, set realistic goals and troubleshoot from experience gained, instead of having to delegate everything.
You need to prepare your career path by working in every department possible, raising your hand for all the opportunities that come near you, working honestly and giving everything to it. That's what I did. Raise your hand and fill your bucket with as many experiences as you can! Be greedy for experiences.
A friend of mine told me a similar story--but with different results. When he was still a teenager he worked at a famous Ottawa institution, Ritchie's Sports shop. It was the place to buy sports jerseys, caps and sneakers. During one shift when the store was quiet, my friend found the store manager washing the toilet. There was the boss, on his hands and knees, scrubbing away. So my friend asked him: "Why don't you let me do that job? You're the boss." To which the boss answered: "You'll get your chance to clean the toilet, but it's important that I know how it feels and what it takes. No job is too big or small for anyone." In addition to giving the manager an understanding of all work-related operations, working all jobs in the company earned respect from a teenaged staff member.
So just clean the toilet and it's another win-win.
An excerpt from Weology: How Everybody Wins When We Comes Before Me - a Globe and Mail bestseller. For more information, visit www.tangerine.ca/weology.
Peter Aceto's proceeds from the sale of Weology and related speaking engagements will be donated to charitable organizations supported through Tangerine's #BrightWayForward program.
Calling all HuffPost superfans!
Sign up for membership to become a founding member and help shape HuffPost's next chapter