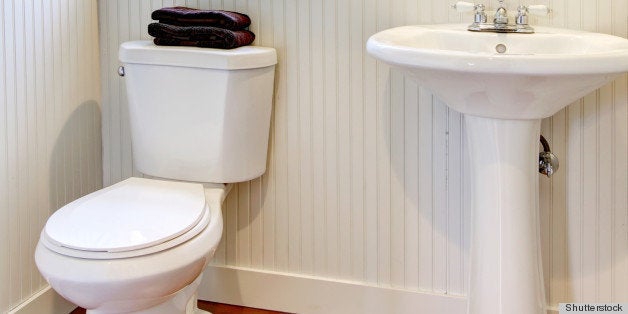 Ah, cleaning the toilet. It's one of the most dreaded household tasks, yet we all have to do it at some point. But there's no reason why you have to deal with chemical fumes that make you want to hug the bowl. That's why we're bringing you six unusual products that you may not have realized will make your porcelain throne sparkle.
Gatorade: First, pour two cups into the toilet. Allow this to sit for an hour. Then, using a brush, wipe away the sports drink. Finally, push the lever.
Pumice stone: First, soak the pumice in warm water. It's very important to make sure that the surface and stone are always wet to avoid scratching the porcelain. Then, using rubber gloves, start scrubbing any rust with the object. Finally, once you see the spot is gone, flush the toilet.
Rubbing alcohol: First, spray the liquid around toilet rings. Let this soak for a few minutes. Finally, use a cleaning tool to wash the stains away.
Denture Tablets: Simply drop one of these into the bowl, let it work its magic and just rinse 20 minutes later.
Coca-Cola: First, pour a can into the commode. After an hour, scrub the area and flush.
Vinegar: First, squirt a ring of dish soap under the rim. Then, spray it with vinegar, and scrub with a brush.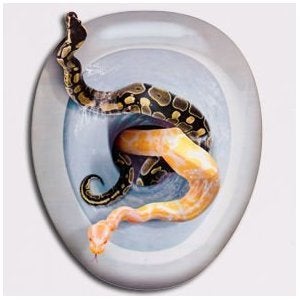 Do you have a home story idea or tip? Email us at homesubmissions@huffingtonpost.com. (PR pitches sent to this address will be ignored.)