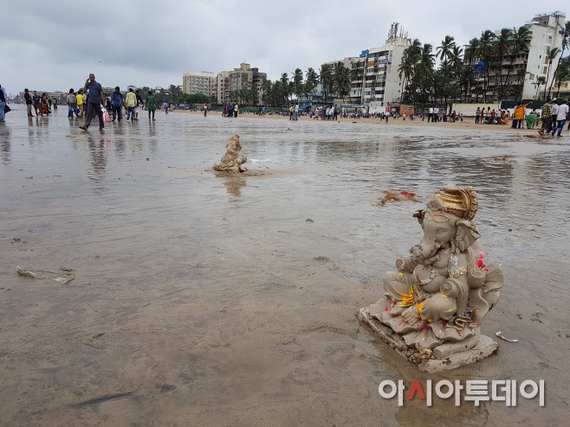 [An elephant-headed Hindu God Ganesh lies on a beach before its immersion in the sea after the Ganesh festival./ Photographed by Jeong In-seo]
By Jeong In-seo, New Delhi correspondent, AsiaToday - While mosquito-borne diseases chikungunya and dengue are taking the toll on New Delhi and Mumbai, the Indian government's "Clean India" initiative is garnering attention.
Floating pieces of idols thrown into the rivers and beaches during Ganpati festival for elephant-headed God Ganesh across India, are becoming breeding hotspots for mosquitoes that cause dengue and chikungunya and the Indian government and local governments are promoting their clean up drive extensively, reported Hindustan Times (HT) on September 19.
Following the last day of Ganesh idols immersions on September 17, tons of garbage were thrown into the ocean at Juhu beach in Mumbai. Some idols and broken pieces floated away and resurfaced near on the banks. However, citizens enjoyed swimming in the water as if it were something ordinary.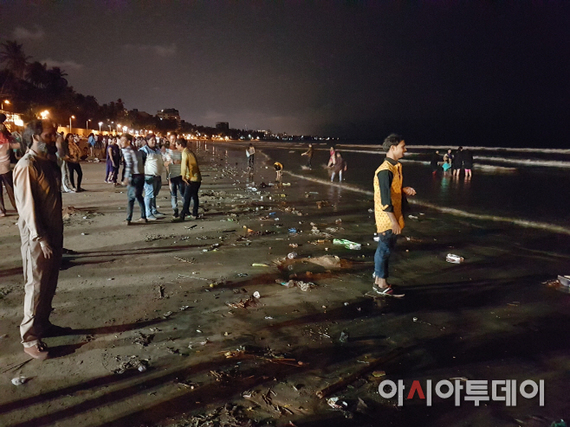 [Tons of garbage are thrown into the ocean after the festival./ Photographed by Jeong In-seo]
To have a look at the beach and nearby beaches, I've walked 3 kilometers along the Juhu beach looking around. Most of the beaches were full of waste. It was hard to say whether I was walking in the sand or dumping ground. Obviously, I began to feel doubtful about "Clean India", one of the major policies in India.
As the sky became brighter, cleaning men dressed in colorful uniforms as well as some residents visited the beach area with a clean-up purpose rather than walking. The cleaning up started at 8 o'clock in the morning, and finished in two hours.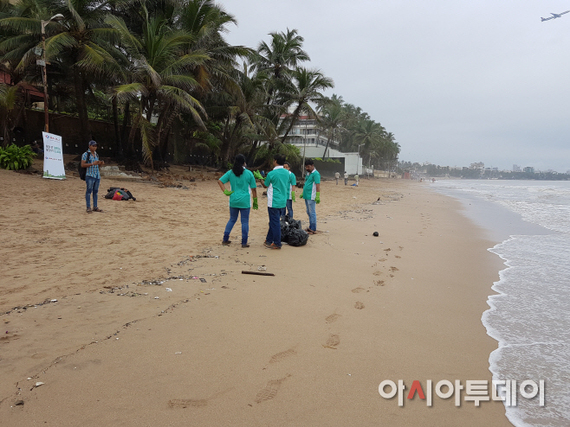 [Citizens participate in the beach clean-up initiative./ Photographed by Jeong In-seo]
Arun, who was taking pictures of floating pieces of idols on the beach, said, "The government's 'Clean India' initiative is working. Compared to last year, there is certainly much less amount of waste." When asked why he is taking the pictures, he replied, "I upload these pictures online in order to disarm any resistance to cleaning up and motivate people to participate. Broken pieces of idols and thrown wastes become hotspots for mosquito breeding. Last year, I suffered from dengue fever."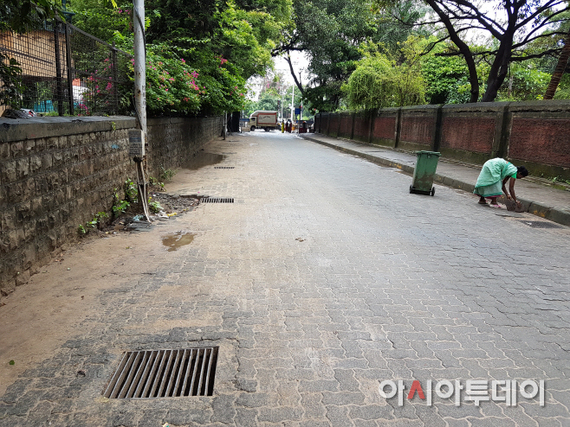 [Streets became cleaner after cleaners and residents cleaned the streets./ Photographed by Jeong In-seo]
Delhi government agencies and volunteers are cleaning the Yamuna river, which passes through capital New Delhi, after Ganpai festival.
Shalini Ramachandran, senior researcher at IIT Delhi, said, "Mosquitoes can live in shallow water of 5 milimeters. Thrown pieces of idols and garbage are hotspots for mosquito breeding. Clean environment can prevent mosquito breeding."
Environmentalist Joshi emphasized the "Clean India" initiative, stating, "The basic cleanliness should be sustained." He said, "The 'Clean India' initiative is not about simply making bathrooms. It also includes training on awareness of the people." He added, "If people continue to clean up and not to throw waste, the number of mosquito will naturally reduce."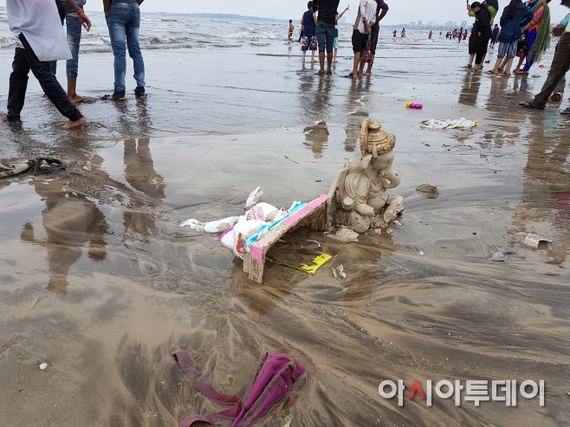 [Broken pieces of idols become hotspots for mosquito breeding./ Photographed by Jeong In-seo]
Currently, New Delhi is battling mosquitoes. Recently, it has seen an increase in chikungunya, that have killed 10 and affected some 1,000 people. There are more than 12,000 patients across the country. Under these circumstances, the Indian government is making efforts to prevent the spread of disease through cleaning up, disinfection programs, and public relations.
Calling all HuffPost superfans!
Sign up for membership to become a founding member and help shape HuffPost's next chapter