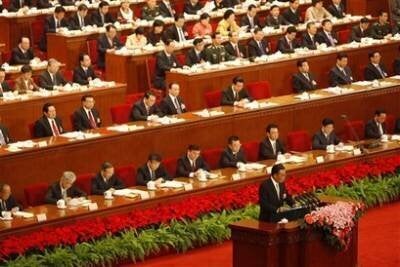 Embracing the simple concept, "every child has a right to clean water," the Washington State-based non-profit organization A Child's Right is about to make an enormous announcement: it has received approval and funding for outfitting every single orphanage in China with clean water filtration units.
"This means, simply, that every institutionalized orphan in China will have clean and safe drinking water," explains Eric Stowe, the NGO's Director. The scope of the work will cover all of China's 31 provinces and municipalities.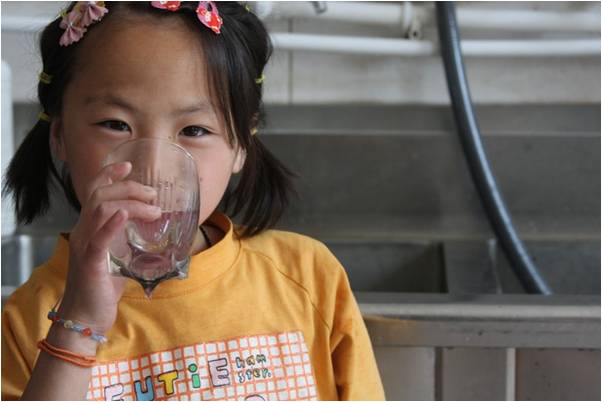 Clean water is essential to children everywhere in the world.
This announcement is unheard of in terms of access, expansiveness, and achievement in China - especially for a scrappy and small nonprofit. Who exactly are these folks? And who is funding them?
Founded in 2006, A Child's Right is the only group focused on clean water for urban institutionalized children right now - anywhere in the world. While other groups are doing wonderful -- and challenging -- work targeting basic access to water in the rural sphere, A Child's Right is targeting urban areas.
The highest concentrations of at-risk children in the countries they work in are in the cities: in impoverished orphanages, street shelters, rescue homes, children's hospitals, and schools like those found in Mumbai's Dharavi slums, recently depicted in Slumdog Millionaire. The same may be found from Beijing to Shanghai.
"This primarily urban and peri-urban population remains horribly overlooked simply because they are in the cities, but I argue that is where you will always find the most children, where the migratory routes are leading more children every day, and where there is a tremendous need as populations overburden the cities' abilities to provide anything resembling potable water," says Eric.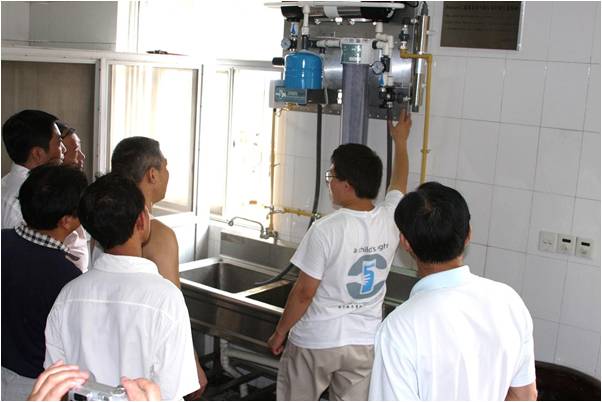 A Child's Right teams are installing pure-water devices throughout China.
A Child's Right has served 150,000 children clean and safe water in two years with a fraction of the budget of the big NGO's, and with a higher success rate. Sadly, according to data from the organization Water for People , many rural wells fail their first year. A Child's Right stays away from wells entirely and, rather, focuses their attention on cleaning existing urban water supplies.
With little fanfare, A Child's Right has had an enormous impact in post-earthquake China. also Immediately after the quake, they contributed the largest number of clean-water systems of any organization, which served -- and continue to serve -- 50,000 displaced people. "We spent weeks in and around the epicenter of the quake and did all the installations with no outsourcing," says Eric, "which ensures successful and sustainable installs."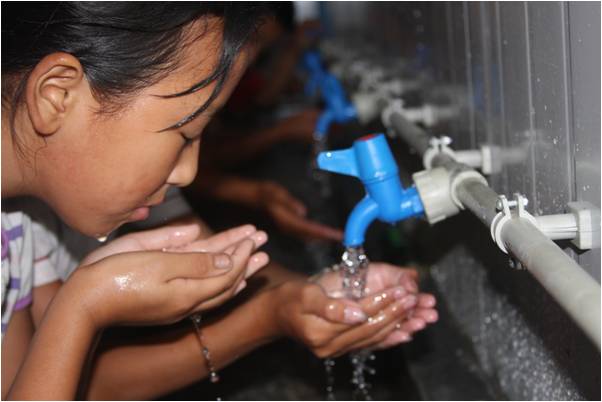 Whether from a glass, tin cup, or hand, clean water is essential.
The primary China effort -- clean water for all of China's orphans -- is being funded by Dion and George Russell, a couple in Seattle who are deeply committed to humanitarian works throughout Asia. They have funded other projects in Cambodia, Thailand, Nepal, and Tibet.
In 1990, George founded the Russell 20-20, a group of the world's largest pension sponsors and money managers representing over 1 trillion dollars in assets, to search for investment opportunities in countries making the transition from command to market economies.
In 1996, at the request of the United Nations, George convened 18 renowned academics, professionals and public officials for the Forum on Human Solidarity held during the Second United Nations Conference on Human Settlements in Istanbul.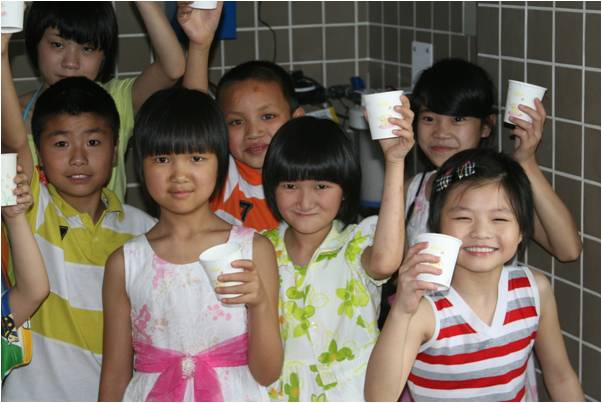 The children of China salute the clean-water efforts of A Child's Rights.
"I work with Eric and he is amazing," states Dr. Jane Aronson, founder of the Worldwide Orphans Foundation (WWO). "In Ethiopia -- at our AIDS Family Health Center, the WWO Academy and orphanages where we provide orphans with medical services - we now have perfect water and for HIV-infected orphans this is paramount. We are not seeing as many skin infections and already our diarrheal disease has almost disappeared.
"He is just incredibly generous and smart. And I like his manner and disposition... an easy guy all around," Jane adds. "He arranged shipping and managed every detail from beginning to end. WWO managed the on-the-ground details in harmony with Eric, and everything was done efficiently and professionally."
As a Rotarian, I am aware that Rotary International has also made great inroads into providing clean water to villages around the world. Rotary, like A Child's Right, works with local partners. Rotary is likewise a partner in the field with A Child's Right, as is the Austria-based SOS Kinderdorf found throughout the developing world.
"Half of our work targets reputable NGOs working in the international realm and simply supplementing their good work with the one thing we excel at," Eric explains.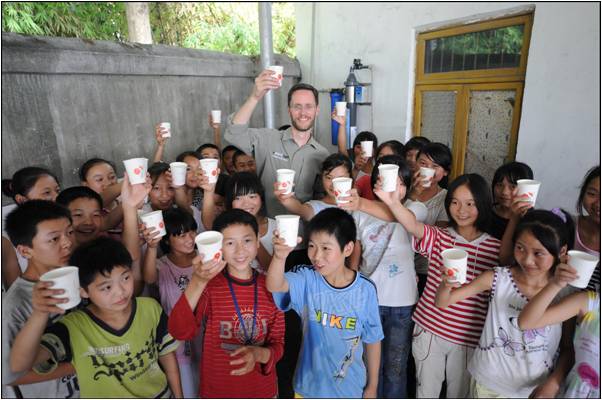 Eric Stowe, director of A Child's Rights, after the earthquake in China.
Clean drinking water is the single most important ingredient for healthy children the world over -- yet thousands of children die every day due to a lack of potable water. In this day and age, with the support of those in the more prosperous nations, this should no longer be a privilege for some, but should be a basic right of every child.
Primary projects and offices for A Child's Right are in China, Nepal, Cambodia, and Ethiopia.
I know that clean water has been a challenge for my own organization's efforts in Haiti. Orphans International Worldwide has worked in both Jacmel and Gonaives, both towns challenged by water systems washed away year after year by torrential hurricanes. I told Eric that when he finished in China, we needed a hand in Haiti.
Popular in the Community