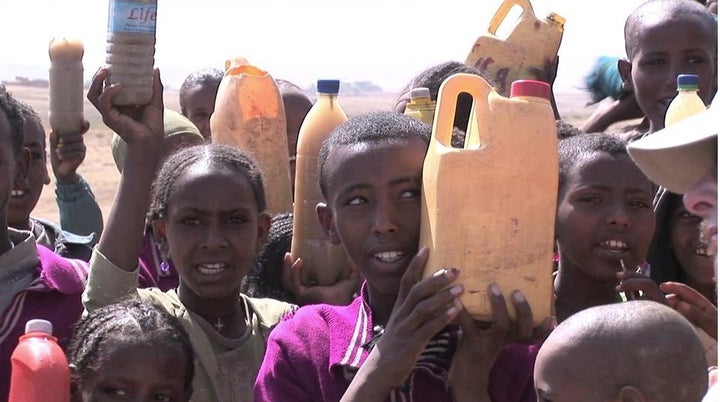 By the time you finish reading this paragraph, one more child will have died from something that's been preventable for over a century. Nearly 40 percent of the world's population is still unable to secure a safe glass of water or access a basic toilet. While we continue to rally around the goal of ensuring safe water and sanitation for all, the real question we are left asking ourselves: how do we truly confront this in a way that results in realizing our vision within our lifetime?
Even today, as solutions are known and available, lack of access to safe water and sanitation continues to claim more lives through disease than any war claims through guns.
This painful reality has driven philanthropic efforts to help stop the suffering. There are conferences, master plans, frameworks, legislation, new institutions, and even more resolved resolutions. Money is raised, wells are dug, ribbons are cut. But even after decades of charity, subsidies, multilateral aid, and investments on the part of governments and outside non-governmental organizations (NGOs), the system remains inefficient and largely misses the goal of providing relief for those at the base of the economic pyramid (BOP) in their daily need to secure water. The intentions are good, but the relief is not trickling down.
On average, those living in slums pay 7-15 times more per liter of water than owners of nearby five-star hotels. This is because subsidies are largely delivered through unrealistically low water tariffs -- if you are too poor to afford a water connection, you can't capture the subsidy. Similarly, if you are a poor day laborer in Port-au-Prince and you want a drink of safe water to quench your thirst, you will pay 250 times more than the cost of New York City tap water. Those who lack cash pay with their time -- hours each day spent scavenging for water from public taps that frequently run dry, rivers, or even drainage ditches. There are nearly a billion people in this trap of water insecurity and about 2.5 billion lack a sanitary toilet.
Instead of viewing this as an ocean of people with their hands out waiting for charity-driven solutions, what if we see many of them, or even most of them, as potential customers. In the past decade we have seen a paradigm shift in how we understand the BOP -- a shift that holds much promise for tackling the water and sanitation crisis. Microfinance has been a catalyst in this, democratizing access to capital. Water.org has tapped into the power of microfinance to demonstrate that its principles can spill over into meeting the water and sanitation needs of the poor.
Through WaterCredit, we have explored the application of microfinance to water and sanitation needs. With the support of the Pepsico Foundation, we have reached more than 250,000 people with loans that allow them to pay connection fees for house taps and to construct toilets. This was done at an average philanthropic cost of $24/person, which, in turn, leveraged more than three times that amount in the form of commercial capital to complete the finance package for each household. We are now taking this to scale with an $8 million grant from the Pepsico Foundation announced last Thursday and a $3.8 million grant from the MasterCard Foundation. We project that this philanthropic capital will leverage an additional $36 million in commercial capital, reaching about one million people. In the case of India, we will drive the philanthropic cost per person served down even further, to $10 by the end of the grant.
Access to capital -- philanthropic, social and commercial -- is certainly a choke point in achieving universal access to water and sanitation. But neck and neck is lack of accountability to those living in poverty on the part of their governments and water utilities. Unfortunately, about half of investments that do find their way to water and sanitation infrastructure misses the mark due to corruption, incompetence, inadequate maintenance, and subsidies captured by those who could pay for services.
The potential of microfinance to democratize access to capital is paralleled by the potential of technology and social media to democratize access to information. In the same way that social media and mobile devices allowed those driving the Arab Spring to find their voice in holding their leaders accountable for principles of democracy, we believe they can be used to allow the poor -- citizens in their own right -- to hold their leaders accountable for investments made into basic services such as water and sanitation. More people now have access to a cell phone than a toilet. What if a cell phone became a tool for the poor to better hold their elected officials accountable for fulfilling their mandate to provide sanitation?
Approaching this crisis in a way that truly yields lasting and scalable solutions requires that we tap into orthogonal forces -- trends that are swirling around us that, at first, seem unrelated to the business of addressing the water and sanitation needs of the poor. New tools have been placed in our toolbox -- often, when we in the water sector were looking the other way, drilling another well. Microfinance and social media are just two examples of these tools.
While the issues surrounding water poverty are complex, at a fundamental level they need to be addressed from the bottom up. Philanthropic capital should be used catalytically to jump-start markets for the hundreds of millions who can afford to meet their own needs if only given the right tools. It should be used to help drive transparency and accountability around public funds already targeting this crisis. It should seek to back those initiatives that can continue to democratize those forces and tools that we in the United States take for granted, whether poor or affluent, in leveling the playing field.
We call on ourselves and other NGOs, governments, utilities, philanthropists, and influencers to recommit to approaching this crisis from the perspective of the poor. This call includes directing more resources towards experimentation and discovery, and doing so in a way that taps into and channels the intrinsic power of the poor as customers and citizens. It also includes raising the stakes by putting the global water and sanitation crisis on the map in a way that it truly deserves. This is a challenge worthy of the next global movement, similar to what was needed to sound the alarm around the fight against HIV/AIDS.
This is that next movement and we are honored to have the opportunity to work with Arianna Huffington, who pledged herself and her team to give this movement an incredible kick-start with the launch of a new section of Huffington Post -- a section that will be dedicated to giving coverage to this cause, the doers, the solutions, and the discourse that is needed to change the world.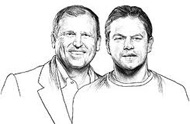 In the end we know that we cannot fund-raise our way out of this crisis. Ultimately, it will be creativity, innovation, and collective action that will allow us to achieve universal access to water and sanitation, and do so in our lifetime.
Gary White and Matt Damon are the co-founders of Water.org.
Related
Popular in the Community