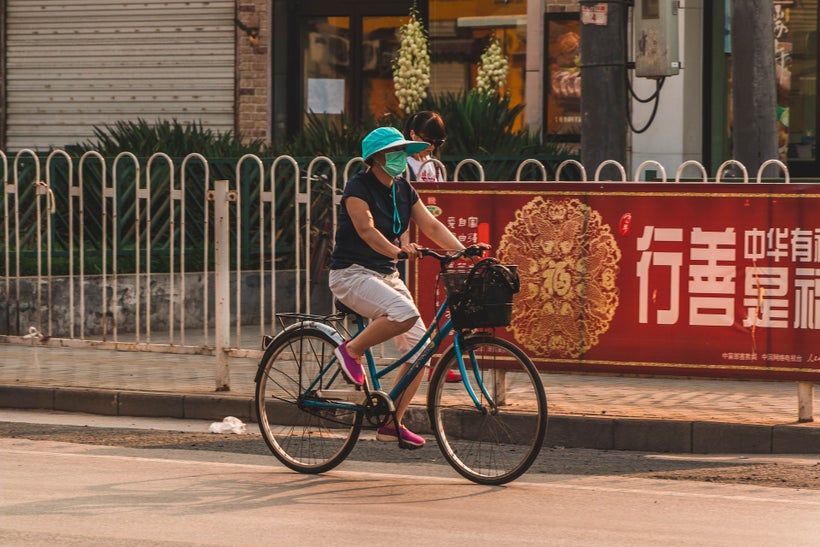 You know China's Communist Party means business when it starts cracking down on its own members. If throughout Xi Jinping's first term the focus seemed to be on prosecuting corrupt officials – and any semblance of political opposition – the Supreme Leader seems to be taking aim at purging those who fail to follow the Party's environmental goals like the Gospel. At least that's what happened on November 28th to officials from four cities, which had failed to enforce emergency measures to reduce polluting emissions and were found to have forged official data. Those responsible now have 20 days at their disposal to mend their ways. But with steel and aluminum winter production cuts now being implemented, will Beijing's zeal endure or falter?
Indeed, air pollution remains one of China's most pressing problems. According to a 2016 study, smog is responsible for one-third of deaths in the country. Other studies estimated that airborne pollutants shave five and a half years off life expectancy in the country's most polluted Northern regions. In 2013, Beijing's "airpocalypse" caused waves of public protests against the government's inability to improve environmental conditions and clean up the choking air in China's major cities.
Not used to such manifestations of dissent, Beijing acted. At the CCP's annual congress in 2014, Chinese premier Li Keqiang confidently declared war on pollution to clear the country's skies. New legislation was introduced that allows for the prosecution of local officials and business leaders failing to enforce environmental standards. Factories face unlimited fines and inspections were stepped up.
Thousands of companies have been punished for breaking environmental regulations, and the amount of airborne fine particulate matter has fallen nationally by 21 percent between 2013 and 2015. China is now willing to sacrifice economic growth, and accept slower rates of roughly 6.5 percent if that reduces pollution levels. The most visible reminder of that trade-off? China's heavily coal-reliant steel and aluminium sectors are ordered to cut production by 30% in four provinces neighboring the cities of Beijing and Tianjin, in a bid to improve air quality during winter months when more coal is burned for heating.
The structural reform of China's burgeoning metals sector is a crucial aspect of curbing pollution, because the massive overcapacity in the steel and aluminium industries is one of the main reasons why environmental and climate goals have proven so elusive. The Party has vowed to slash overcapacity and is always quick to announce "significant reductions", but the fact of the matter is that Beijing is at the mercy of local officials.
As the MEP's November 28th warning illustrates, the government has been struggling to reign in local officials, who still regard their ability to generate growth as the yardstick for good performance. Officials are often unwilling to reduce production targets to satisfy the booming construction sector's hunger for metals. Even after the Party Congress, things seem to continue as before – much to the dismay of the party leaders in Beijing. Nevertheless, with the ongoing corruption campaign proving to be an extraordinary weapon to enforce discipline, it was only a matter of time before Xi's anti-corruption campaign extended to local officials choosing to cozy up to metal manufacturers over implementing the Party's will.
Local officials' inertia to change stands not only in stark contrast to the declared goal of moving the economy away from manufacturing to services, but also gravely misjudges the dynamics in the metals market. As the Bonn Climate Change Conference forcefully demonstrated, ever more countries are taking active steps to wean themselves off coal. Global firms will have to adapt their production methods in order to meet the rising demand for sustainably produced goods – even in the heavy industry sector.
China would be well-advised to read the writing on the wall, or its metals firms will be left behind. Global companies like Rusal, the world's second largest aluminum producer, have already began to adapt to growing demand for "green" aluminium from industrial customers who are themselves reacting to emission-reducing requirements to stay competitive. Rusal and other producers have led the call for the introduction of low-carbon guarantees that certify that the aluminium was produced using renewable energy, notably hydropower.
While the use of cheap but polluting coal is what made China the world's largest aluminum and steel producer, its reliance on the resource is now turning into an economic problem. Russia has an abundance of water throughout the vastness of Siberia, which allowed Rusal to create an integrated network of smelters and hydropower stations to produce its aluminium. The company thereby hopes to power all of its smelters by hydroenergy by 2020.
The Chinese industry is far from achieving this. As early as 2004, China was aware of the coming need to develop hydropower to merge development and economic competitiveness. Hydropower resources are readily available in the country's Southwestern provinces of Yunnan and Sichuan, but the energy is required in the power-hungry Northeast. In typical Chinese fashion, large sums of money were invested there to build hydroelectric plants, while neglecting to develop the infrastructure necessary to transfer the energy produced to where it is needed.
Seeing how investment into renewables and energy infrastructure was defined as a priority when Li declared war on pollution three years ago, China really missed an opportunity to reform its metals sectors early on. Today, this has developed into an issue that strikes at the heart of the CCP's legitimacy itself. The promise of making China rich has largely been achieved. Beijing now needs to ensure that its population's quality of life is no longer compromised by environmental damages.
Calling all HuffPost superfans!
Sign up for membership to become a founding member and help shape HuffPost's next chapter
This post was published on the now-closed HuffPost Contributor platform. Contributors control their own work and posted freely to our site. If you need to flag this entry as abusive,
send us an email
.