Thanksgiving is one of the few occasions to bring out the china, silverware and table linens. If you're used to keeping things casual meal-wise, it can be a little too easy to forget how to keep fancy items nice and clean -- especially when it comes to cloth napkins.
Dishwasher Detergent Will Be Your Saving Grace
If the napkins have been in the depths of a closet, you might discover the ghost of last year's stains still present. Don't panic. "White or lighter colored cloth napkins that are badly stained can be soaked in very hot water with a small amount of Cascade-powdered dishwashing detergent," Kerr says. She recommends using between 1/4 to 1-cup of detergent (depending on how large the load is) to a sink full of hot water. The most important thing to remember is to keep the linens submerged completely.
Stained Vintage Napkins Can Be Restored
Heirlooms score a "10" on the intimidation factor when it comes to cleaning. If you've discovered that your great-great-great aunt's fine linen napkins have turned an alarming shade of yellow, there's an old-school product that can save them: Engleside Restoration. Kerr recommend the chlorine-free antique fabric cleaner for its ability to remove the yellow cast vintage textiles can get with time.
Launder And Press After Each Use
We don't need to tell you to clean napkins, but the ironing part of the task often goes forgotten. The extra step will save you hassle the next time you host a holiday. "It's better to press napkins directly after washing and before storing because it means one less thing you have to do when you're getting ready to host a big meal — who wants to have to haul the ironing board out on top of all the other preparation you'll be doing!?!" Kerr told us.
Starch Is Your Best Friend
"A light starch will help pressed napkins retain their nice crease lines, and is recommended if you're going to store your napkins for long stretches in between uses," says Kerr. "This is a common thing, since a lot of people only use cloth napkins for special occasions like holiday meals."
Dark Colors Might Be Better In The Long Run
If the caring and keeping of white or light-colored napkins seems like too much of a time suck, go for alternative colors. "It's not a bad idea to have a set of cloth napkins in a dark color for use with dishes that are particularly stain-y, like curries made with turmeric or Thanksgiving cranberry sauce," Kerr says. They may not seem as traditionally fancy as white linen versions, but darker colors can stand up to stains a little bit better. Besides, many high-end restaurants offer dark napkins for guests who are wearing lipstick or darker clothes (to avoid lint). If they can do it, so can you.
Before You Go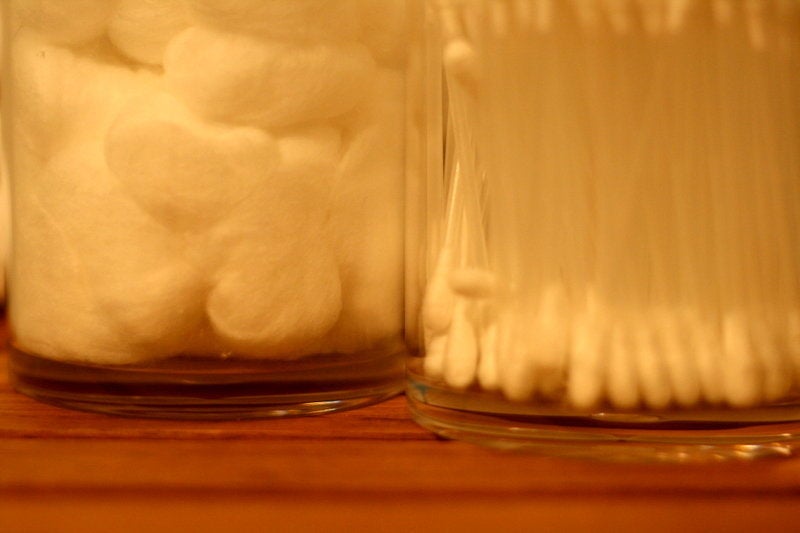 Best Lifehacks