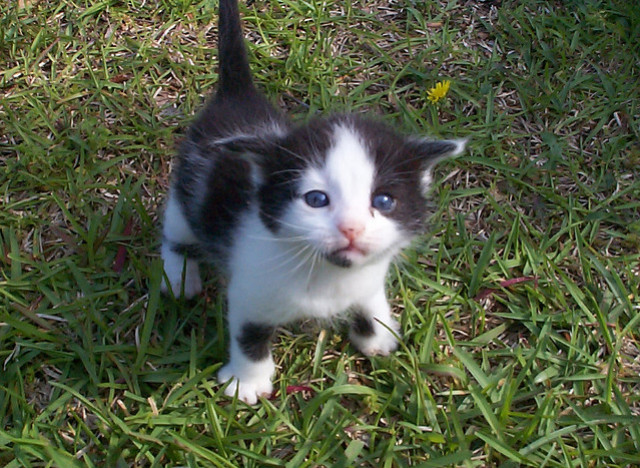 Flickr photo by clevergrrl
If you hate the sight and smell of kitty litter, repurpose the cabinet under a bathroom sink to house the litter box and contain accompanying odors. One of my clients had a kitty-sized hole cut in the side of cabinet and fitted it with an acrylic flap her cat could easily get through. It allowed light t enter while keeping odors in. A piece of fake turf under the litter box swept pawns clean of debris. We hung the scooper from a wall hook inside the cabinet. My client just opened the cabinet doors to clean the littler box.
Double Duty - Kitty Cabinet
A litter cabinet is a piece of furniture designed to hide a litter box. One with airtight construction traps odors inside, so you can put the litter box in any room you want. The design usually provides useful surface space on top, and some come with a drawer in which to stow kitty treats, toys, medications, and grooming tools.