What do you do when you stumble across a crystal-clear lake that's completely frozen? Walk across it, of course.
Nunuk was not immediately available to comment.
"It is only possible when the temperatures fall from being relatively mild to very cold very quickly, and at the same time it's important that there has not been any snow which tends to make the ice very cloudy," he explained. "And we have had those conditions lately which would explain this very clear ice."
"It looks like it was about (2 centimeters) thick and it is therefore able to carry a man," he concluded.
Who's ready to start ice skating?

Related
Before You Go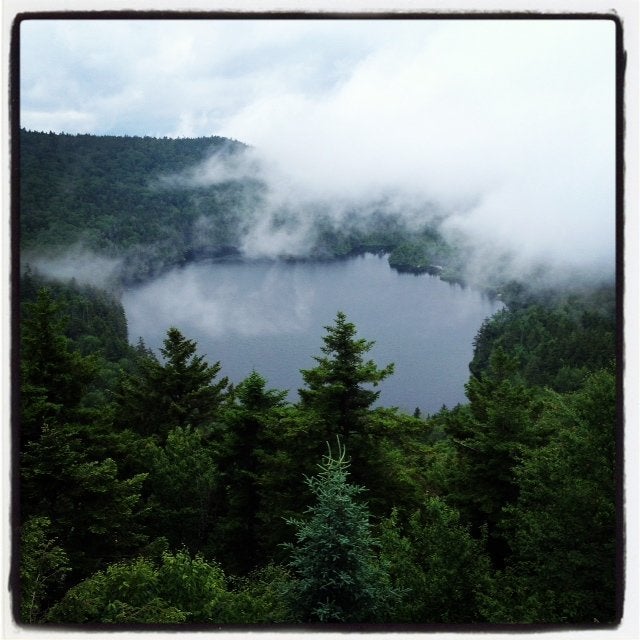 Look: Mountains