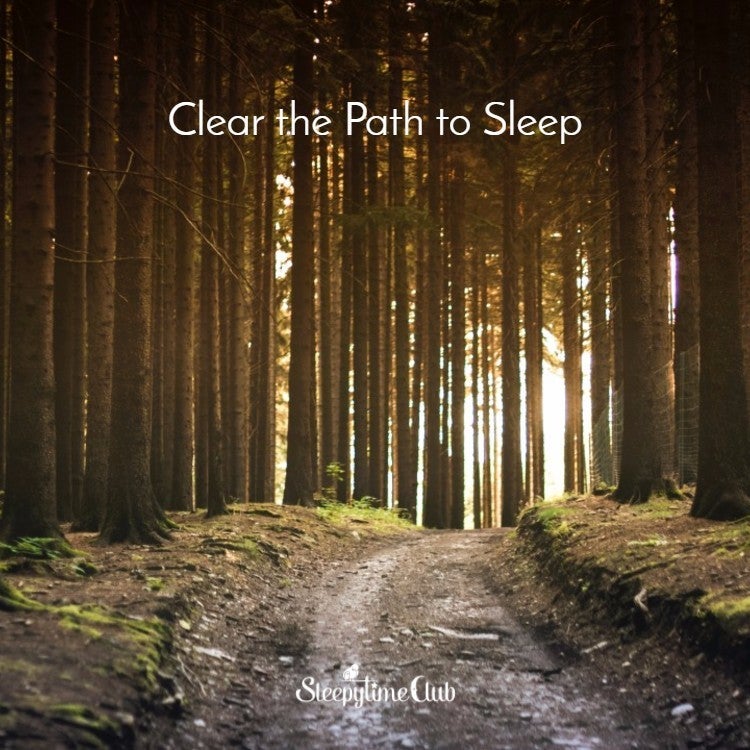 Sleep is natural, but it doesn't always come naturally. Even with the most organized, intentional bedtime routine doesn't always work. Particularly when we're swimming in a global soup of stress.
Getting to sleep when we want to can be a challenge these days. But with all challenges, don't give up. It's not sustainable or even practical to wait until we get so sleepy there's no choice. Because sleep is not only essential, without a regular pattern of sleeping and waking, our lives are way out of whack.
Removing sleep from our lives is like removing the wrong Jenga block: the entire building crashes.
If you're parenting it's even more important to get enough sleep on a regular basis. There's even new research that indicates adult insomnia – particularly with mothers – is "catching". This study concludes that children with mothers who sleep poorly also don't sleep well.
Adults confidence in sleep affects children's sleep patterns.
A study by the American Academy of Sleep Medicine tells us that a parent's confidence in their ability to go to sleep affects the entire family. If parents aren't sleeping due to stress and anxiety, the odds are good the children aren't sleeping either.
There are techniques to banish anxiety so you can get some sleep. And they work.
The first step is to check out your routines. This includes daily routines as well as bedtime routines. The Texas Medical Center in Houston has written down the basics in this post in response to sleeping after the traumatic Hurricane Harvey.
Your routines are clear signposts on a clear path to sleep. Get up at the same time every morning, eat at regular hours, schedule in some movement, stop the caffeine 6-8 hours before lights out, disengage from screen time, and practice a bedtime routine that's calm and nurturing. The Bedtime Blueprint is free and can help you with that. It has everything you need to know about planning your day for sleep in one place. You can get it here.
According to the Texas Medical Center, wind-down time (step 4) is also an essential. For more tips on ways to wind down before sleep, there's this blog post.
So you've stopped the caffeine, you've turned off all the screens and extra stimulating news shows, you've slowed down, done a nurturing bedtime ritual, and turned the lights out.
Still can't sleep? Now what?
Get out of bed. If you lie there adding the worry about not sleeping to the worry about the day's events, you compound the anxiety…and the sleeplessness. If you can get out of the bedroom, great. If not, take a few minutes to do some gentle stretches or yoga on a mat, sit in a reading chair and read a calming essay – nothing too exciting, nothing too long.
The entire getting out of bed and redirecting your thoughts should only take about 15 to 20 minutes. Time much better spent than tossing in bed.
Suggestion: Don't try these all at once! Use the beginning of your daily wind-down time to get ahead of the curve. Setting the intention to have a sleep toolbox at the ready. You can also designate a journal to keep by your bed where you write down your worries and anxious thoughts plus have a page of successful techniques.
It bears repeating that a consistent schedule and gentle routines are preventative medicine when it comes to sleep.
The Child Mind Institute makes an excellent point: the goal is not to eliminate a child's anxiety, but to help them manage it.
Techniques to help your children manage anxiety:
• Stick to family routines and rituals
• Honor their feelings, don't be dismissive, and listen
• Help children with a mindfulness practice so they are empowered to separate themselves from "the worry". Eline Snel's Sitting Still Like a Frog is a wonderful collection of mindfulness exercises for children and includes one just for sleep.
• Encourage children to write down or draw their worries.
• Offer the child a lovey, or a fun, calm activity like having a "Monster Spray" bottle to sprtiz under the bed and in corners.
• Affirm that you care with a calm voice and touch. Trust that you know the right thing to say.
We all have those periods when we get a little sleepless because of worry and anxiety. With proper preparation, you can clear the path to sleep and minimize that tumbling Jenga tower.
Calling all HuffPost superfans!
Sign up for membership to become a founding member and help shape HuffPost's next chapter
This post was published on the now-closed HuffPost Contributor platform. Contributors control their own work and posted freely to our site. If you need to flag this entry as abusive,
send us an email
.